Go shawty. It's ya birthday!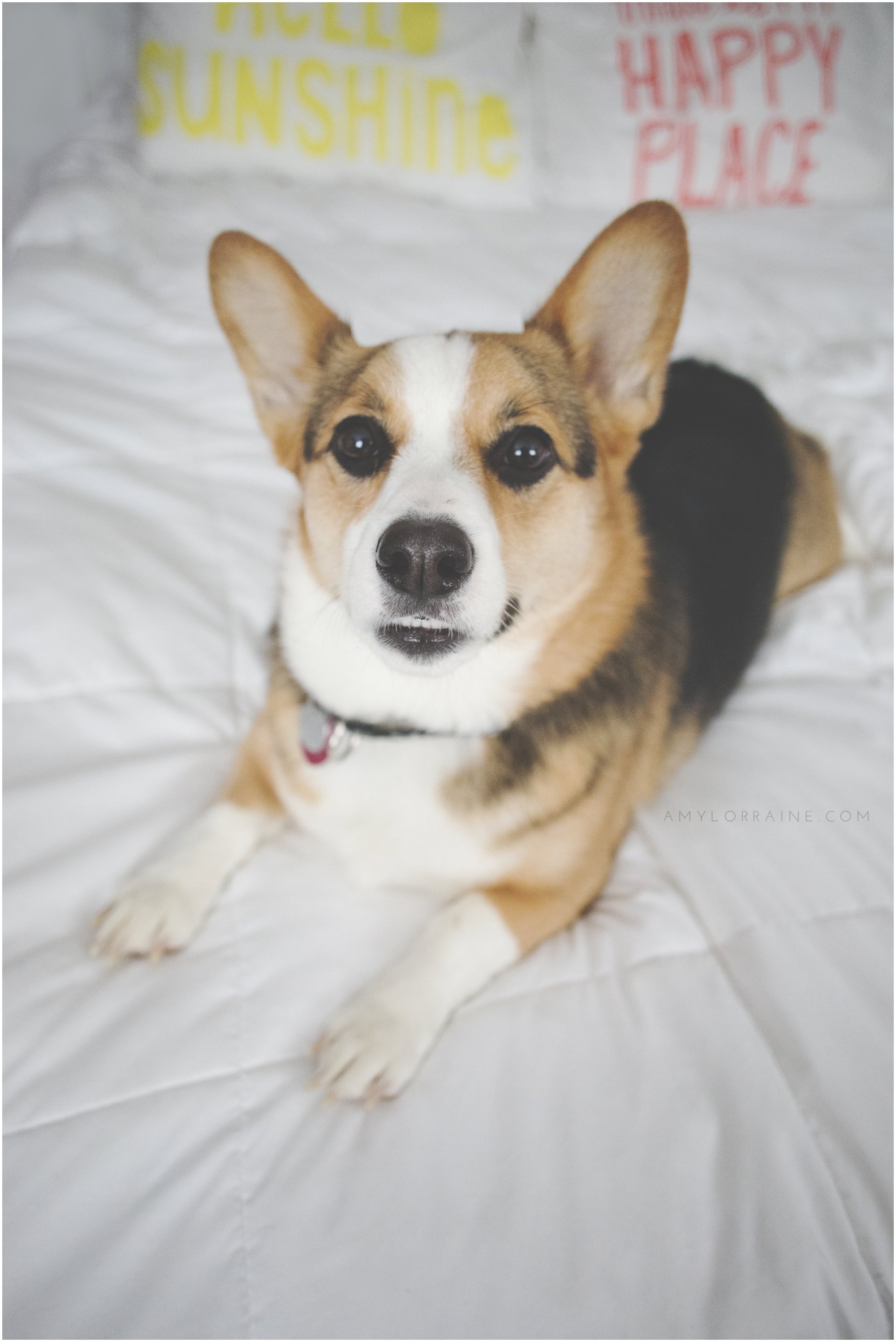 Yesterday Sir Bruce Corgnelius celebrated his 2nd birthday! 14 if you're going dog years.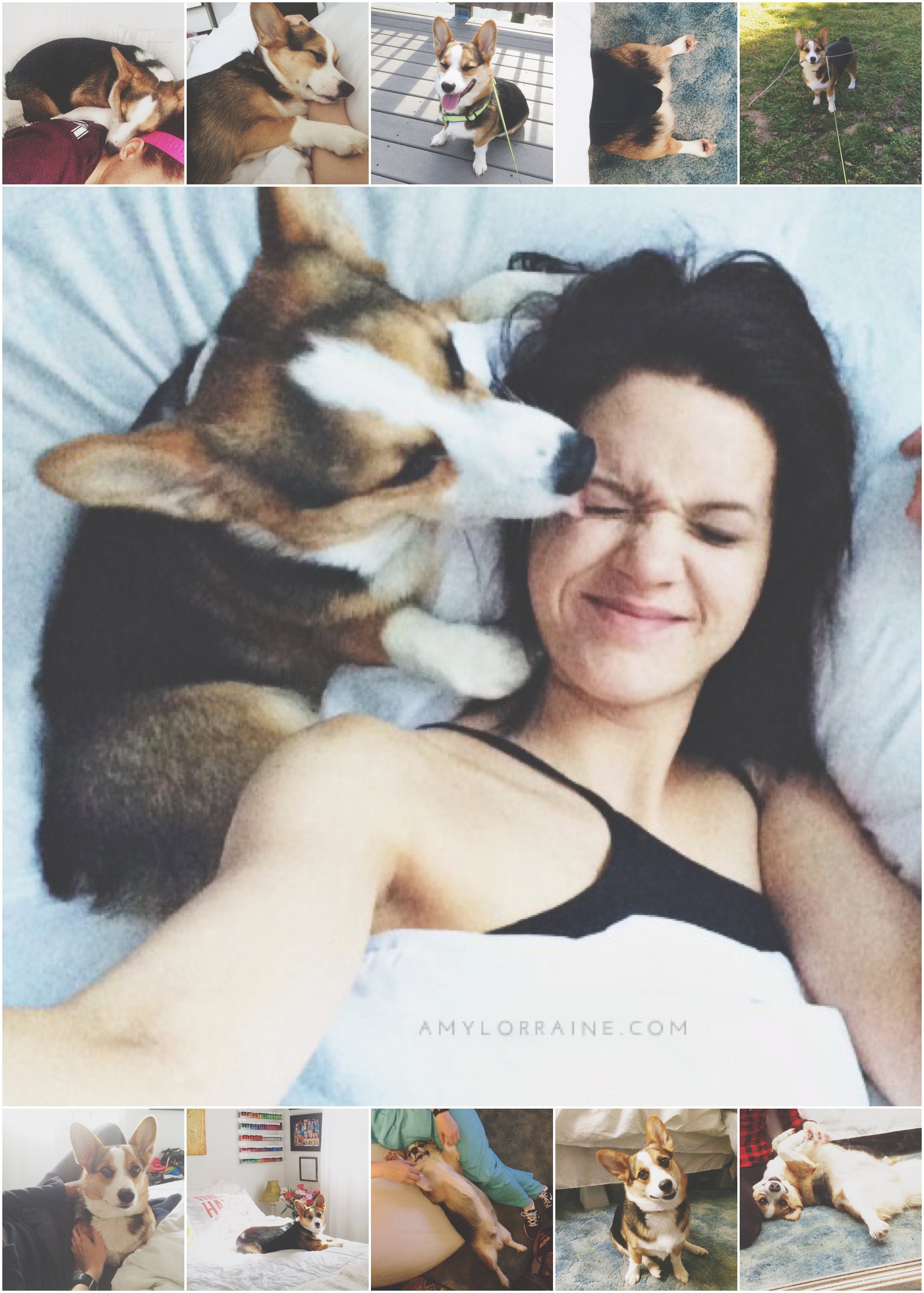 This dog is crazy as hell. But we love him and his cute attention hog fluffy butt.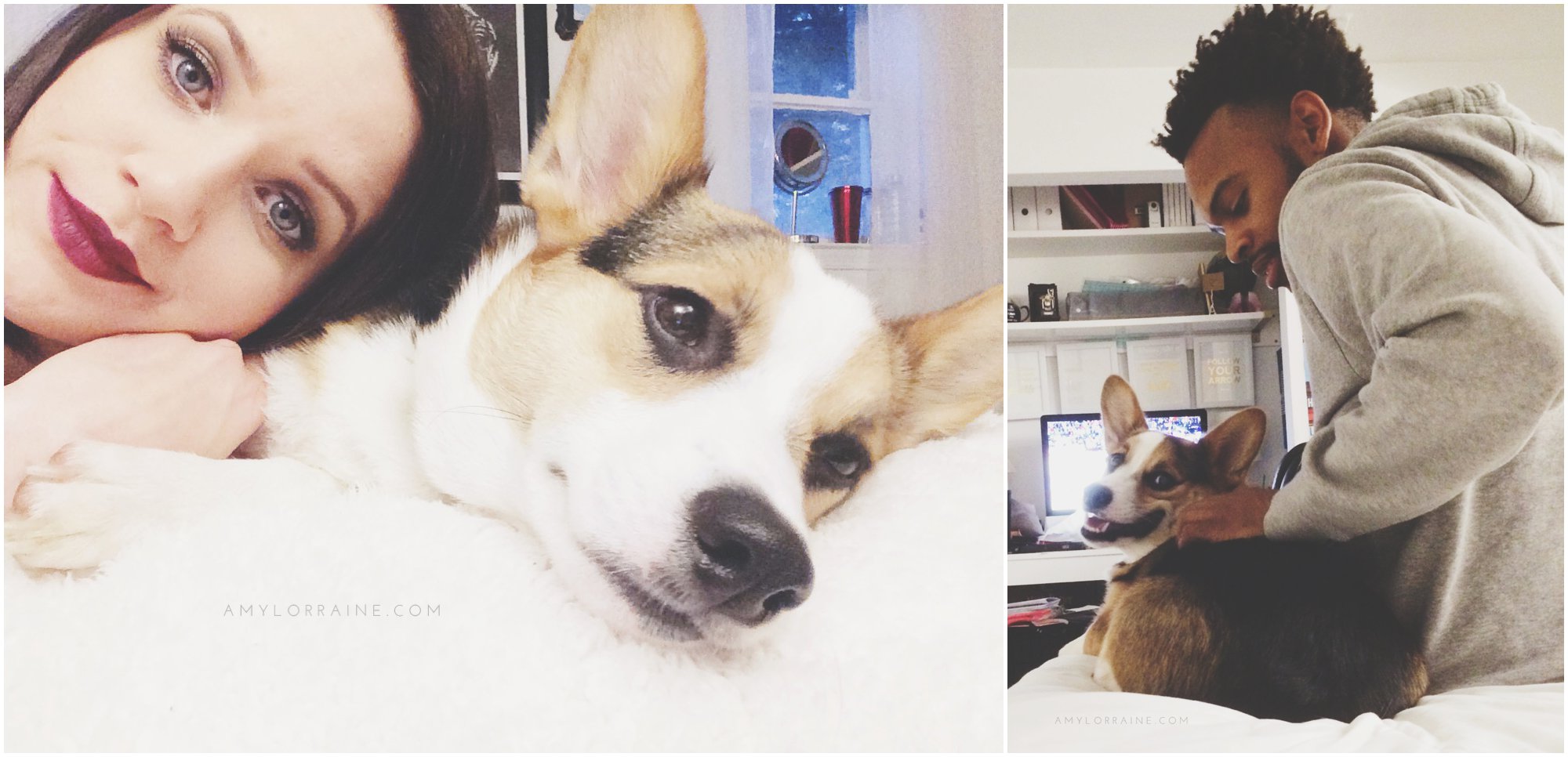 These are just a glimpse into some of my favorite photos over the last year. Especially this comparison and his reaction to finding out he's not going to be the baby anymore.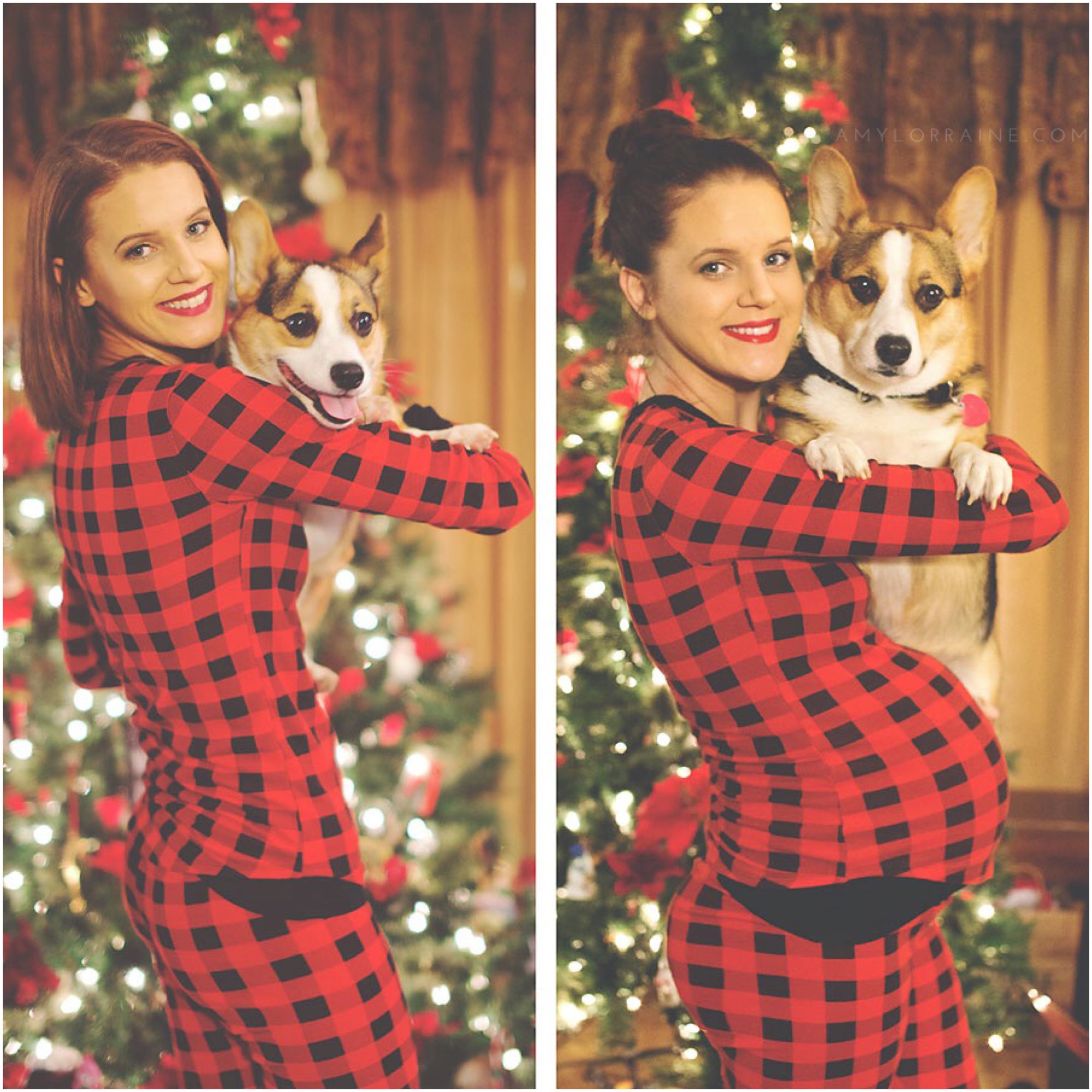 He's still adjusting to Quentin, and not being the center of attention, so he's still adjusting to the tiny human and that's why we don't have any photos of them really together yet, but one day I know they'll be best friends.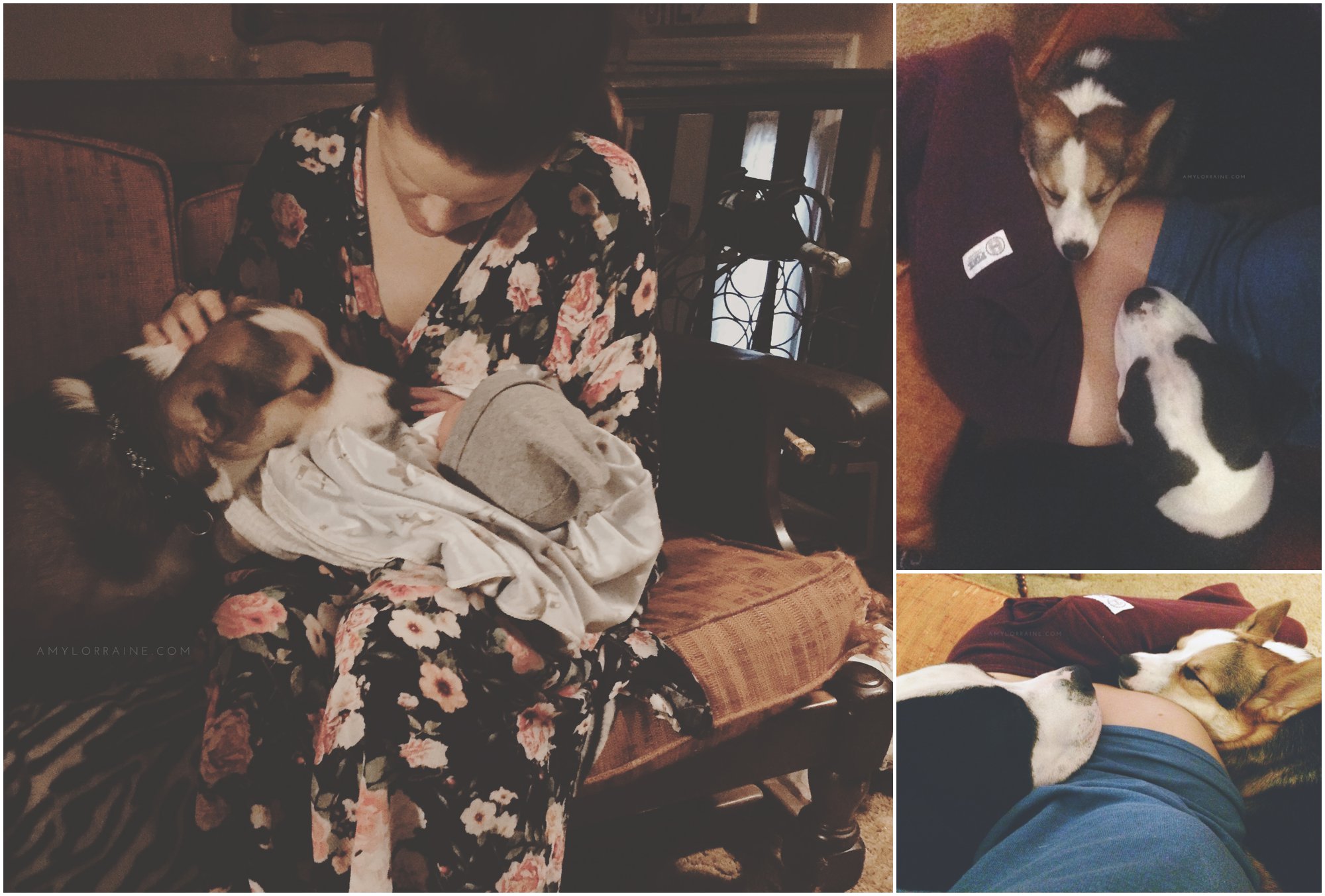 But Bruce likes to steal Q's diapers so I'm glad we went with the nontoxic brand for more than one reason. And he loves his socks and pillows and especially going on walks together.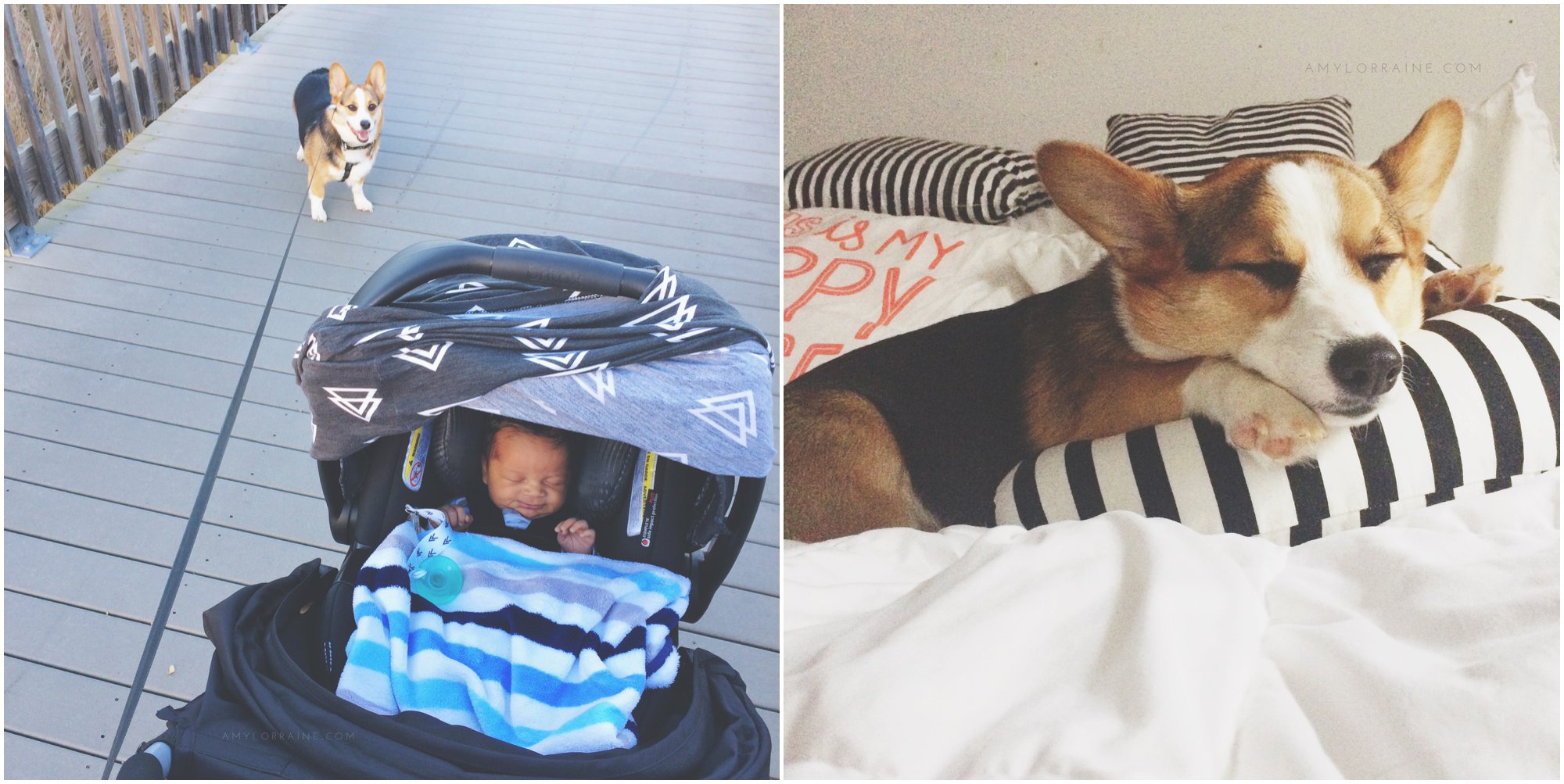 Amy Lorraine is a Lifestyle and Wellness Blogger who calls southern Maryland home. She blogs at AmyLorraine.com, creates crafts, prints and designs in her Etsy shop, and shares her essential journey at The Oil Adventures.

Don't forget to check out The Shop
–LET'S BE FRIENDS–
Instagram || Facebook || Twitter || Youtube || Pinterest
Follow me on BLOGLOVIN' to stay up to date!