Another month down and our boy is two months old. AH! Quentin weighs over 11lbs and we'll find out how long he is at his two month appointment this Saturday. He smiles and is starting to babble and it melts me every. single. time.! We're still not getting a ton of sleep all at once but we love napping together. Q loves to twirl his fingers through his hair when he's trying to fall asleep. And he still loves to be bounced. Quentin had his first blow out that landed us straight into the bathtub. Which he hates getting in and out of the tub but loves to be in the bath, so much that he'll nap there too. I mean he was born via water birth so it makes sense. 😉 He chills out a lot of the time just being left alone, whether it's laying in bed with us, gliding in his swing or sitting in his high chair. He's a pretty content and happy boy these days. We love it.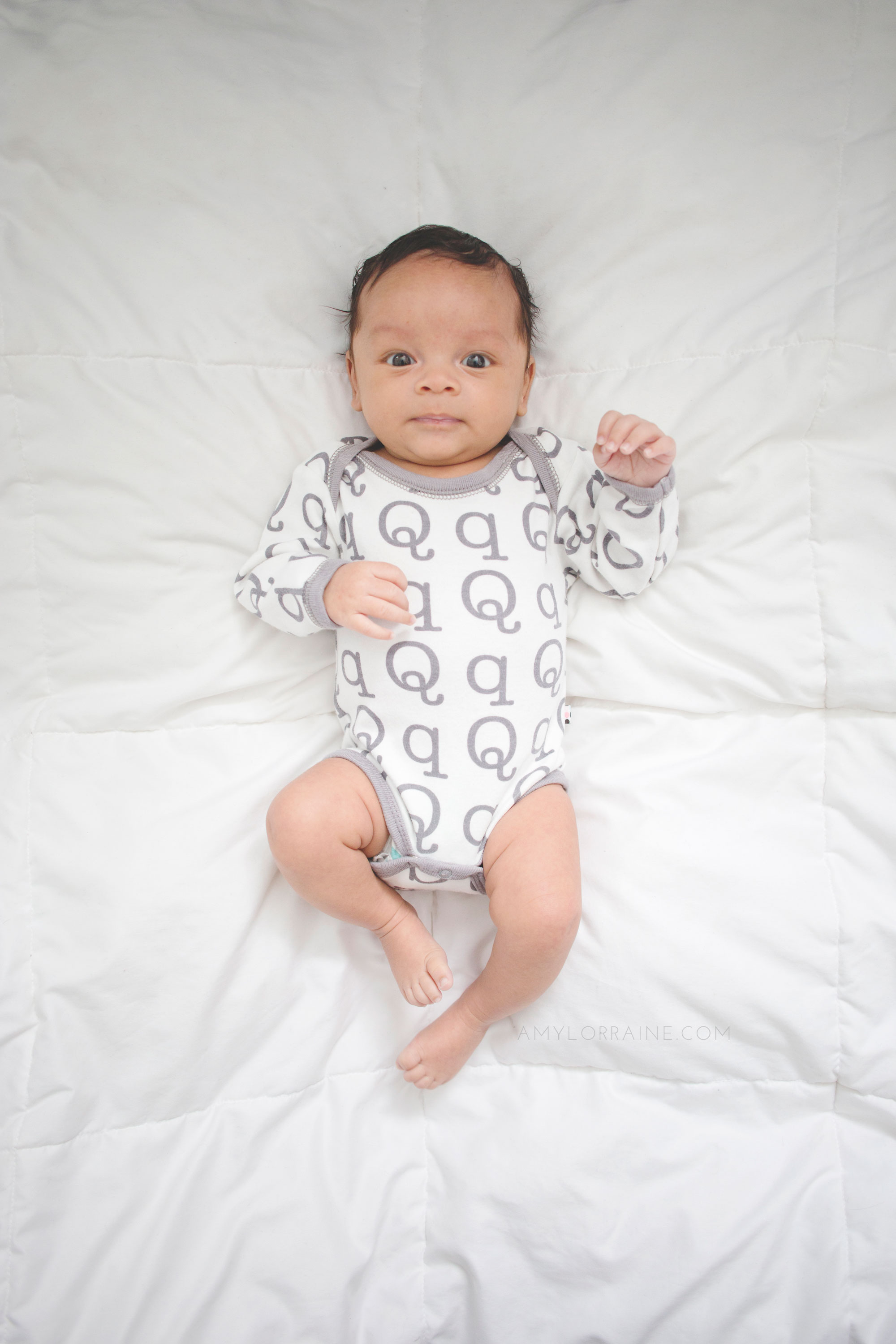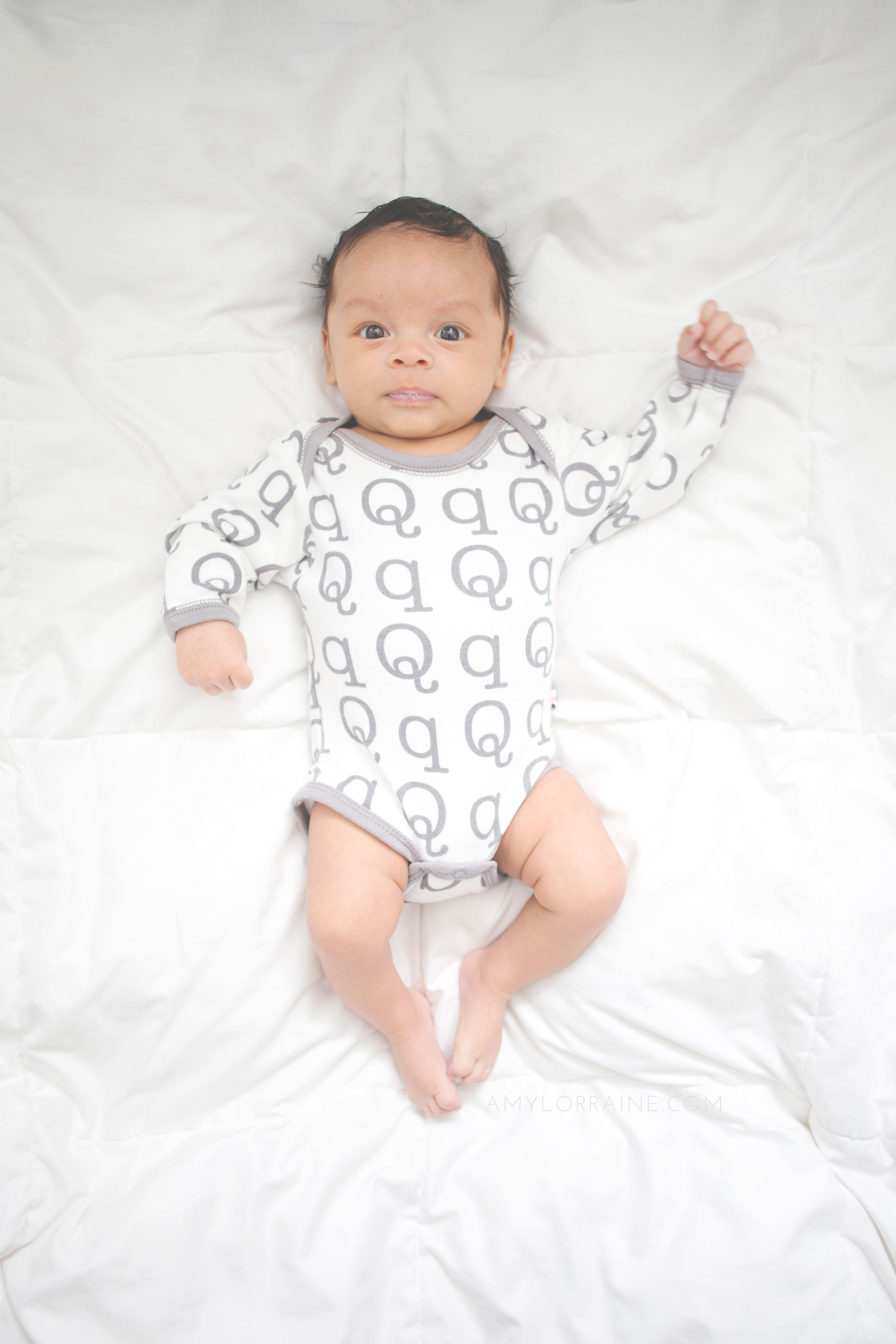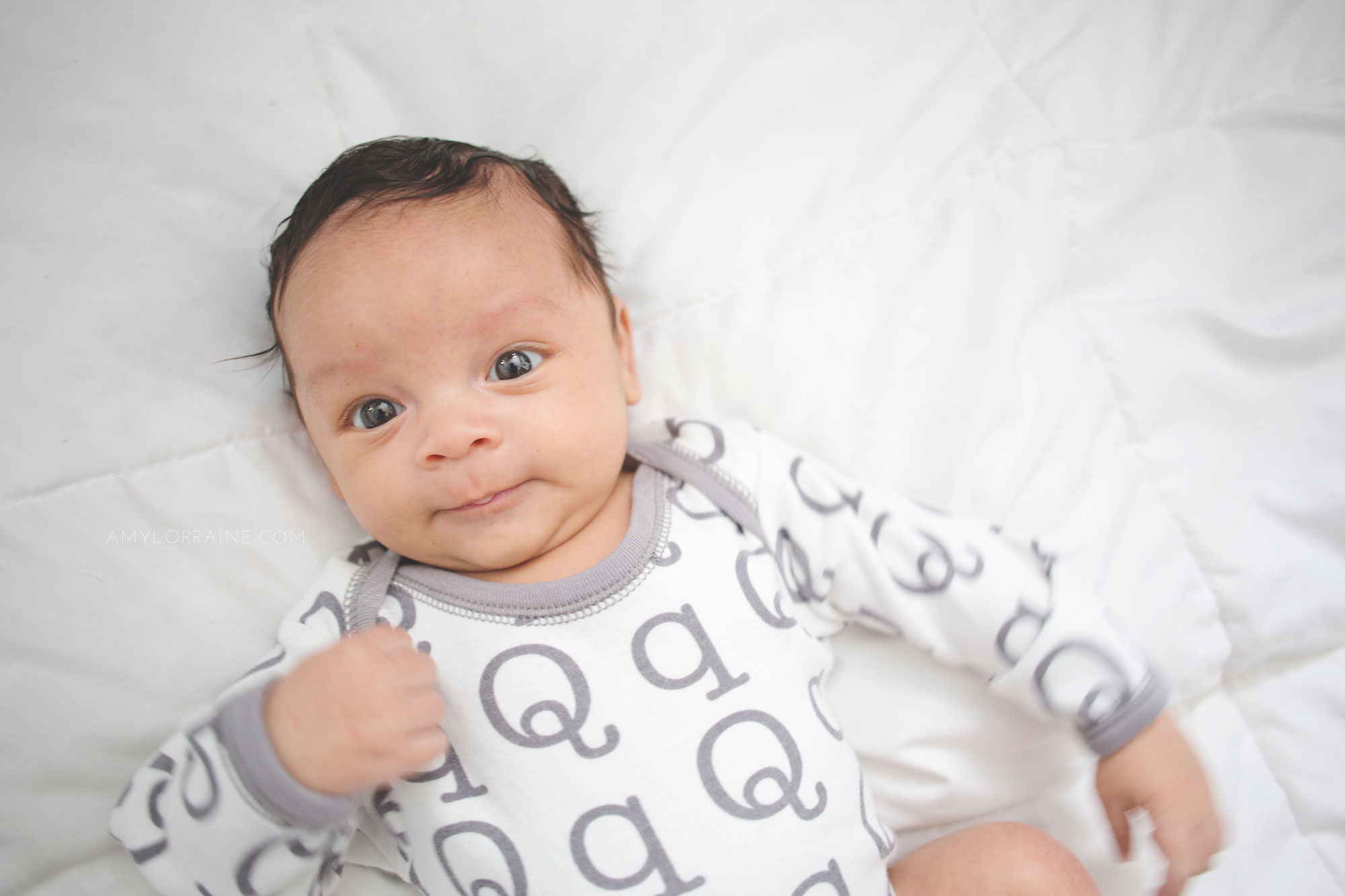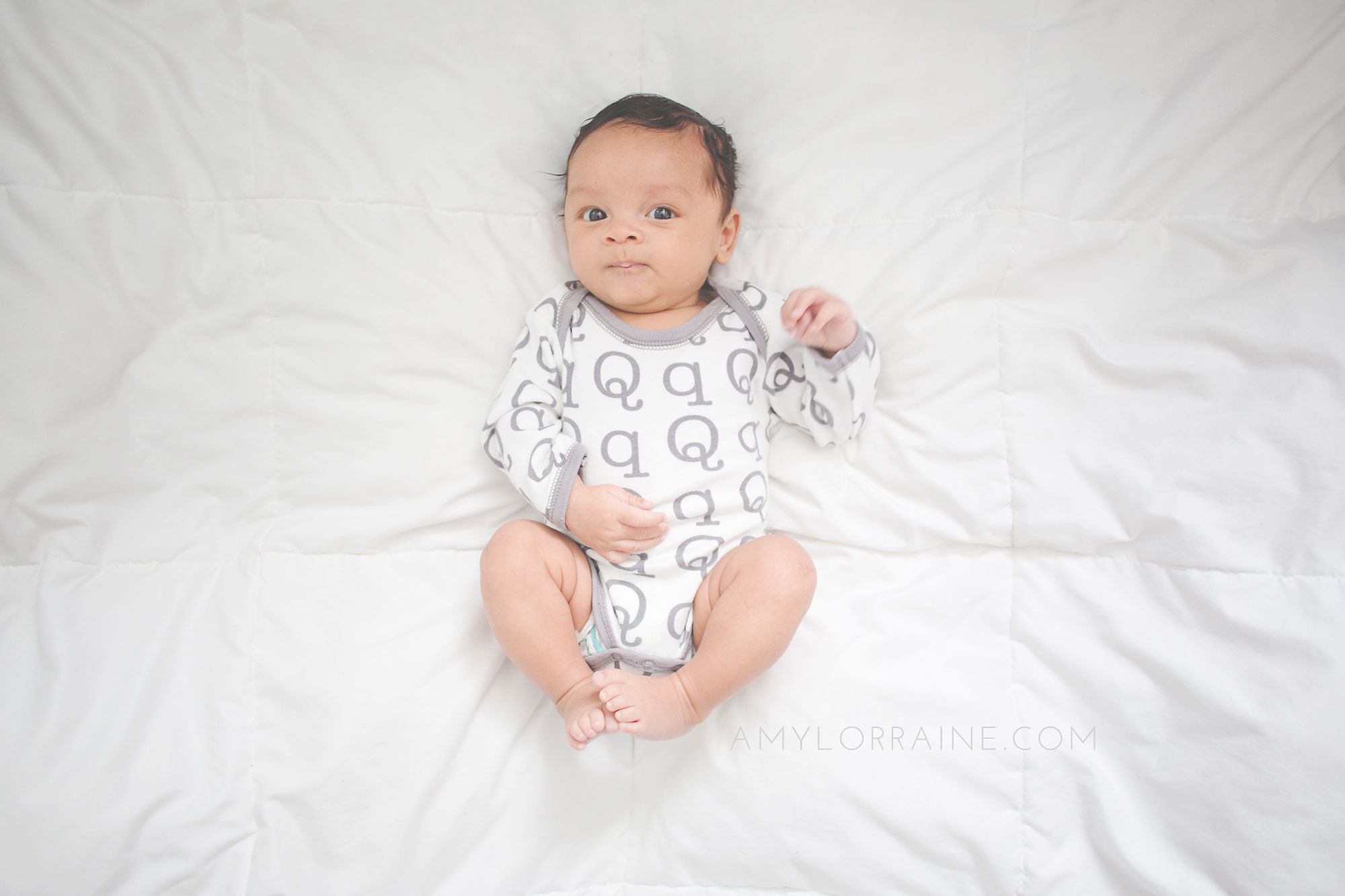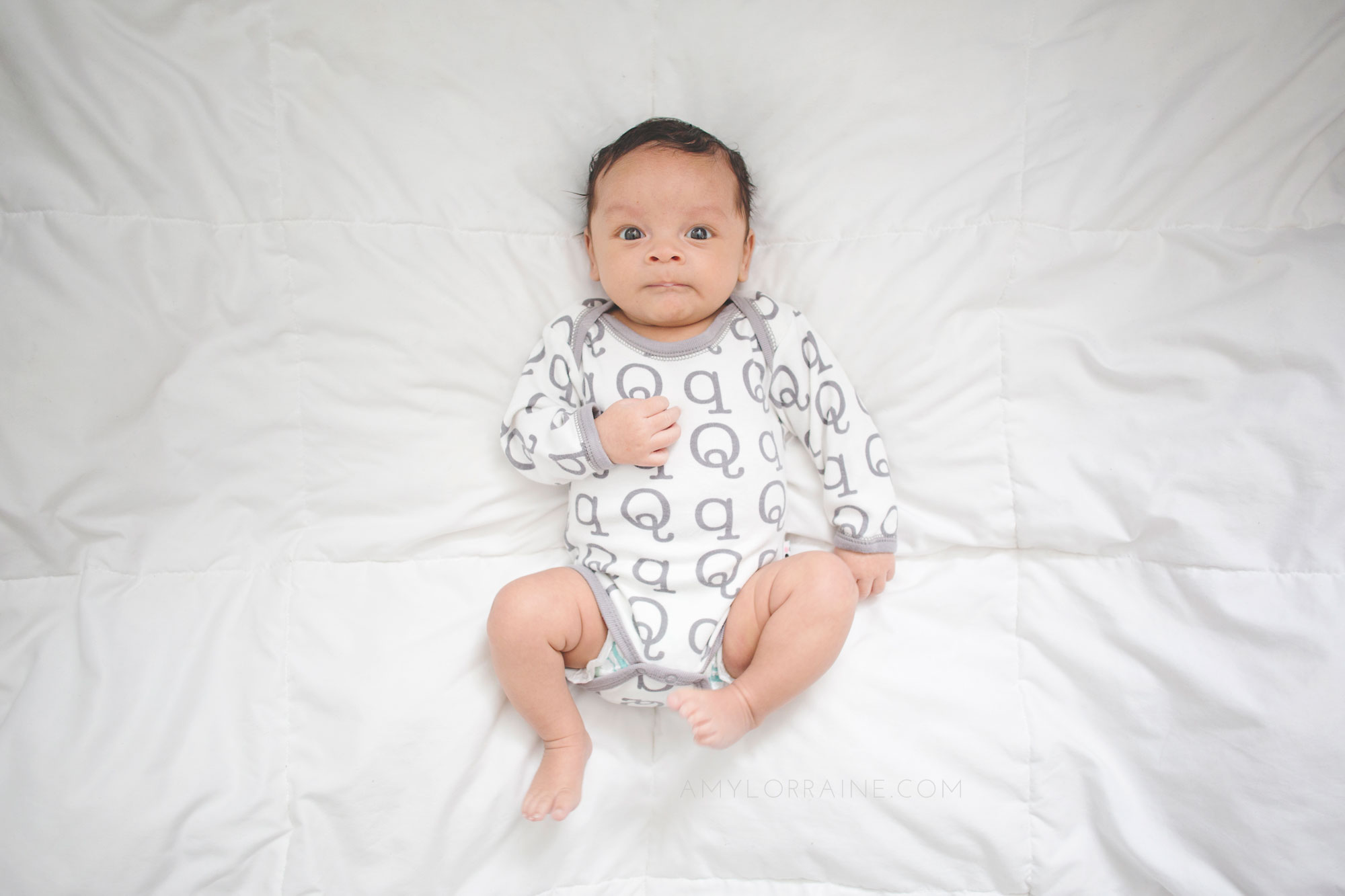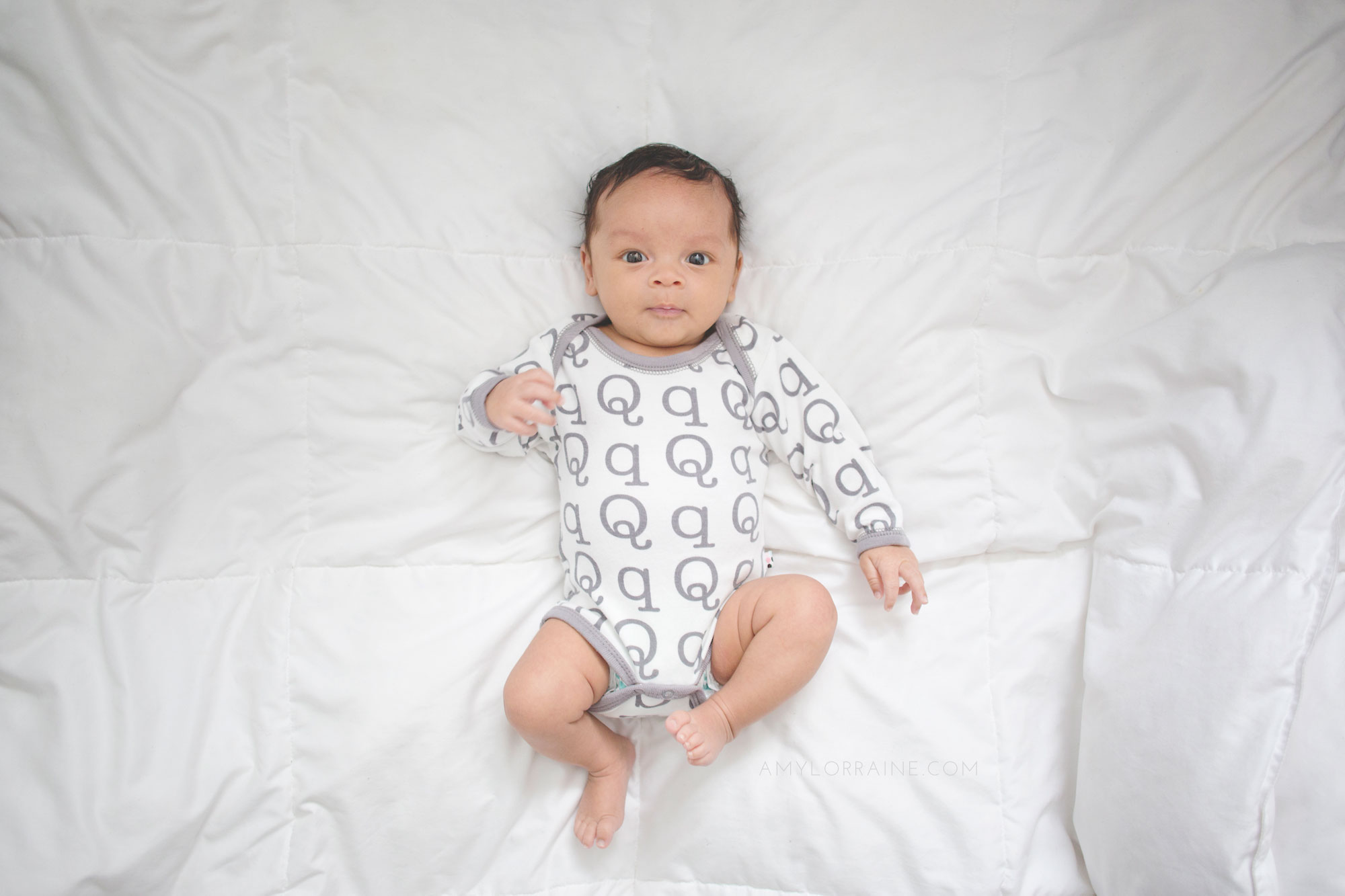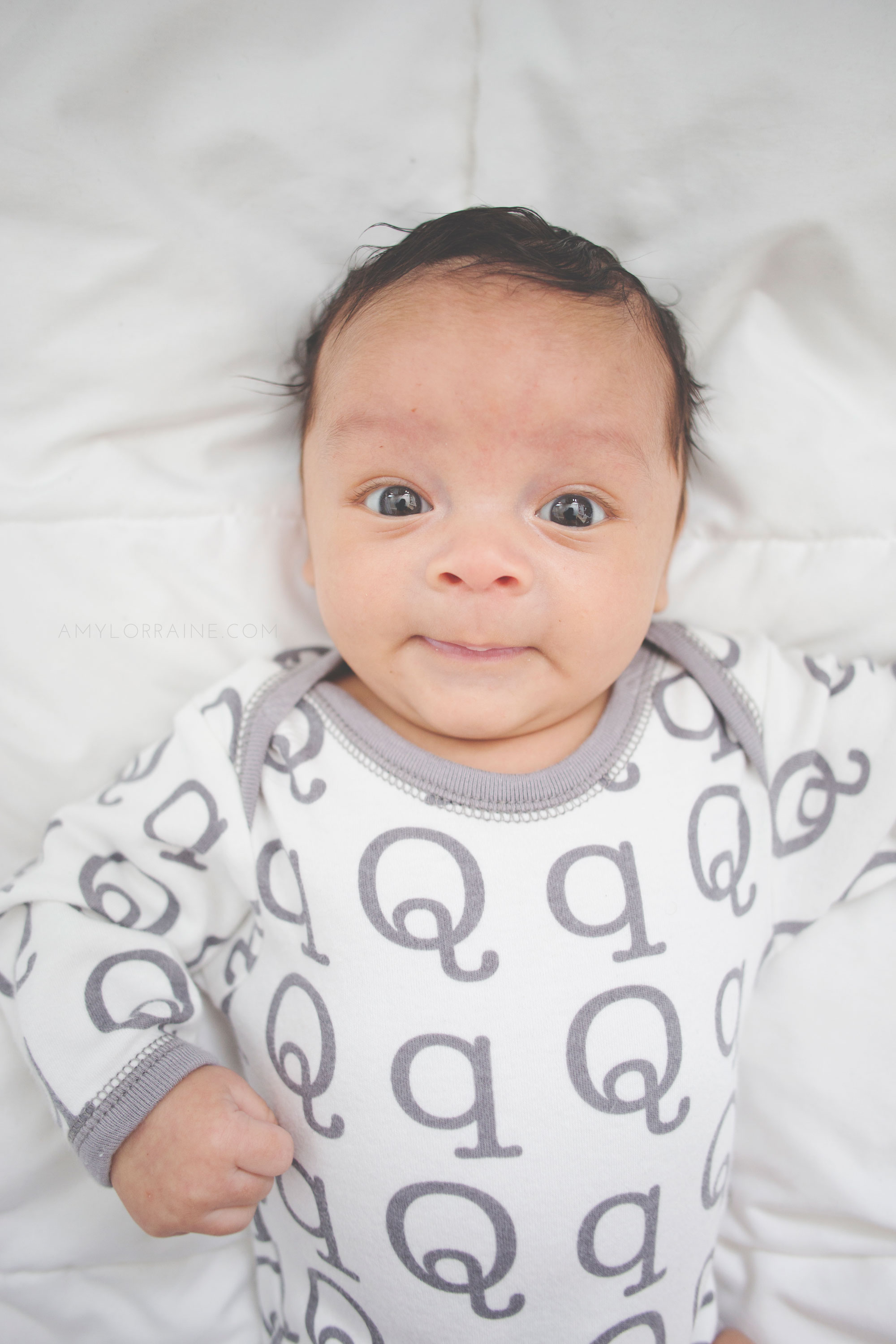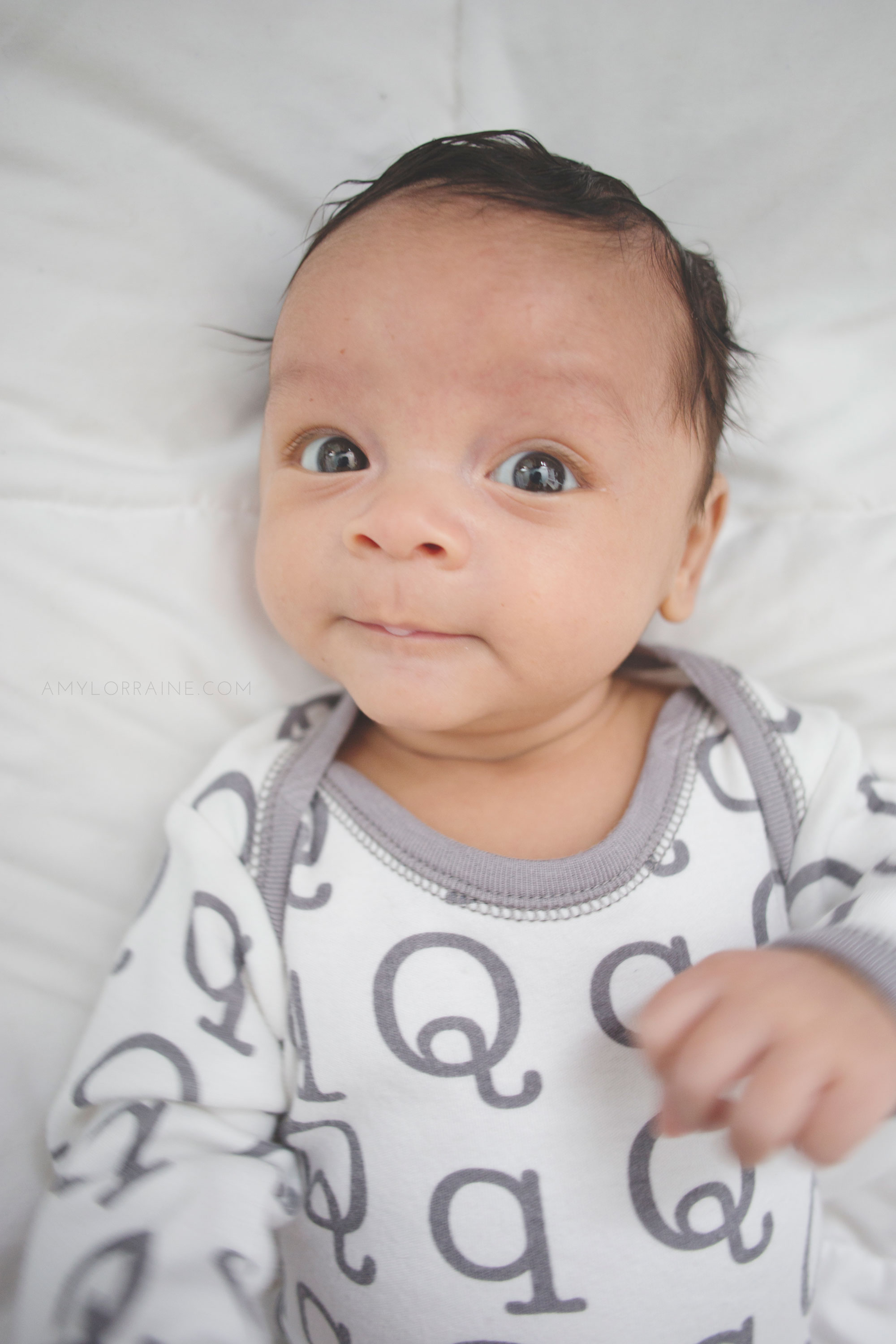 Want to remember what he looked like last month?

Amy Lorraine is a Lifestyle and Wellness Blogger who calls southern Maryland home. She blogs at AmyLorraine.com, creates crafts, prints and designs in her Etsy shop, and shares her essential journey at The Oil Adventures.

–LET'S BE FRIENDS–
Instagram || Facebook || Twitter || Youtube || Pinterest
Follow me on BLOGLOVIN' to stay up to date!