Three months old and I think it's time to go up in clothing sizes! Quentin weighs 13.8lbs and is getting a few rolls on him. He loves listening to music and talking to daddy the most. He's even woken daddy up twice from talking too loud. His laugh is our favorite. Q's hair has a mind of it's own just like mine did when I was a baby, and let's be honest.. it still does. This past month Chandler and I went on our first date alone since having Q. We saw Beauty and The Beast and he stayed with his Diva + Pop Pop (Chandler's parents). We also found out this nugget has a sensitivity to soy so I'm cutting it from my diet and we're both less fussy.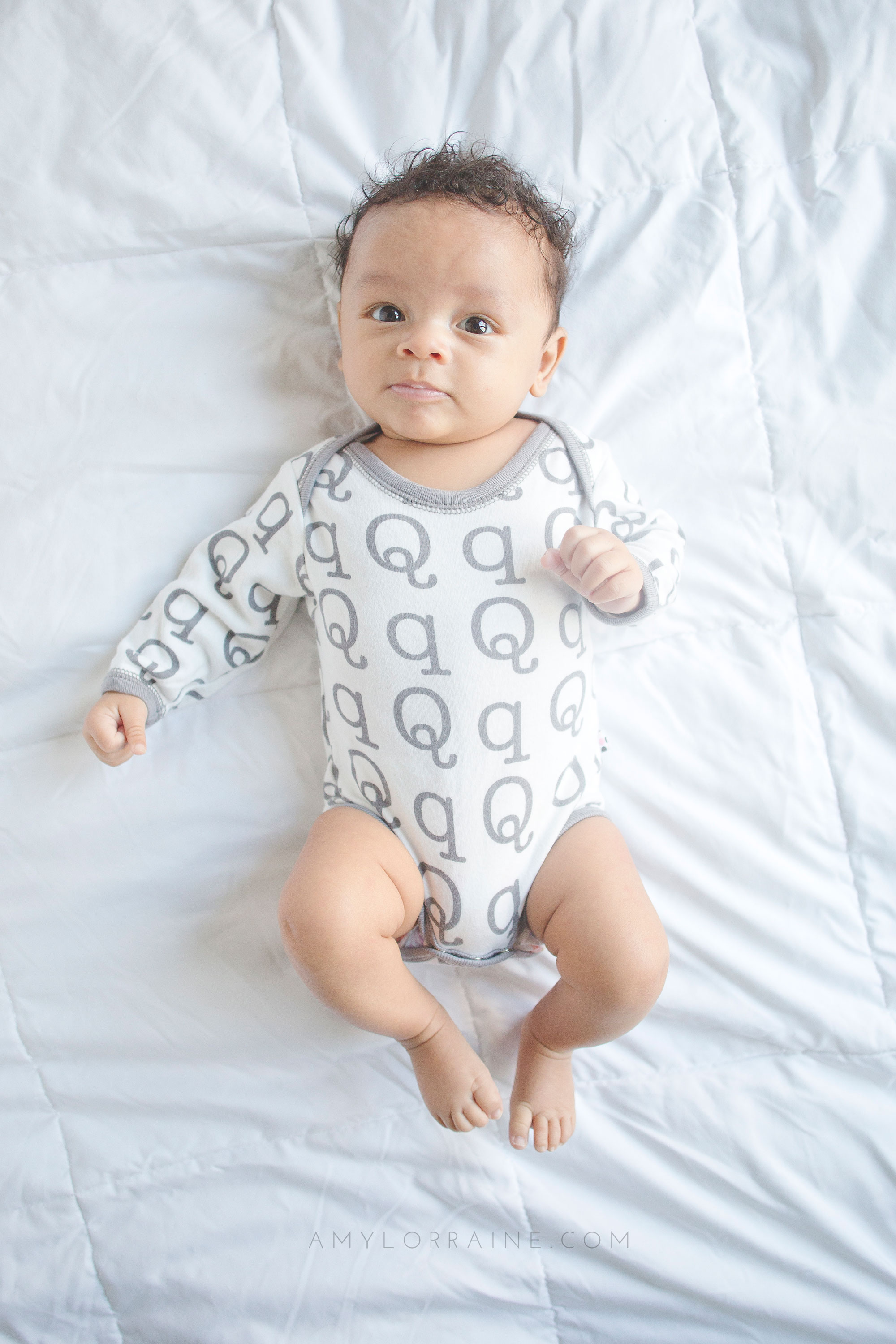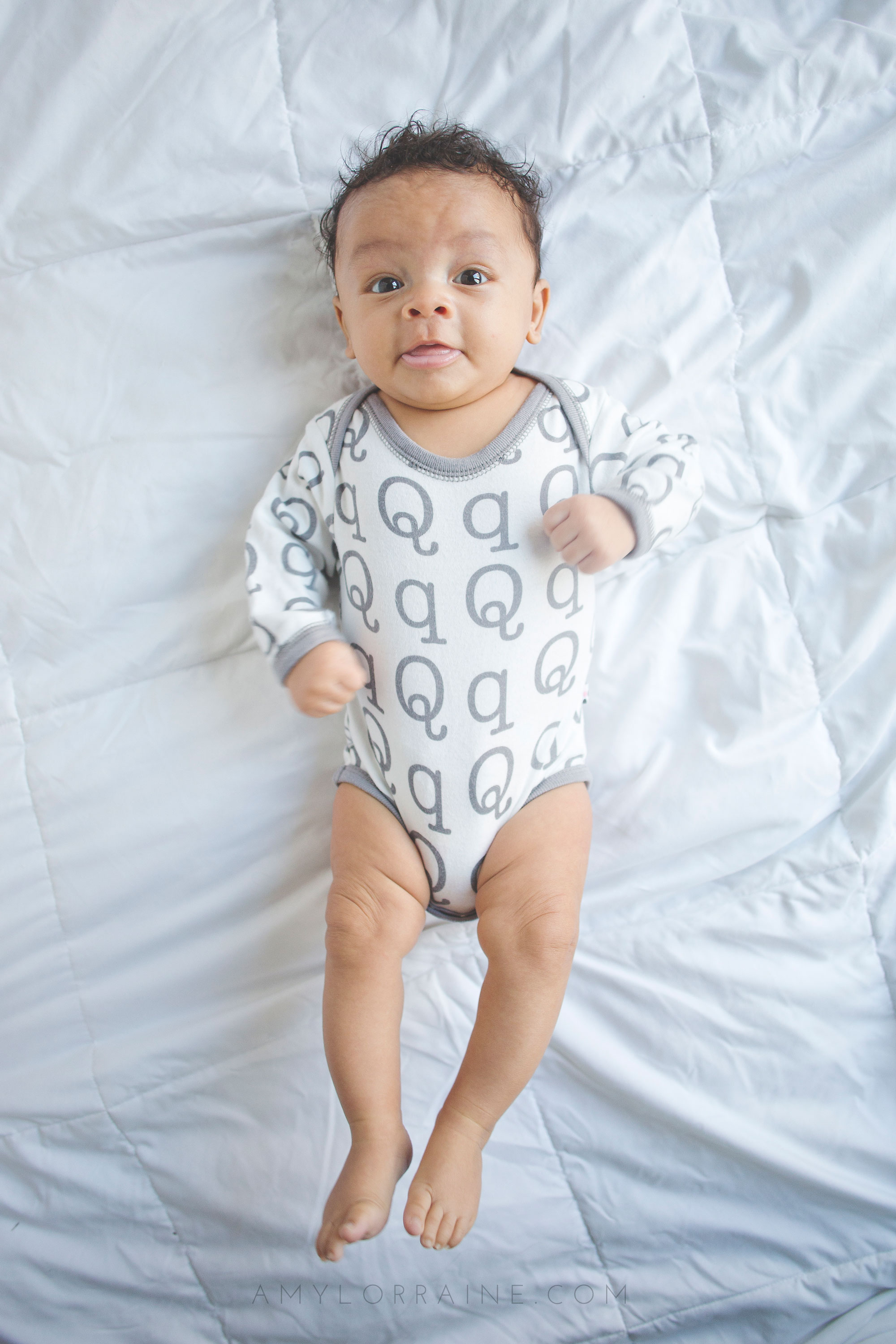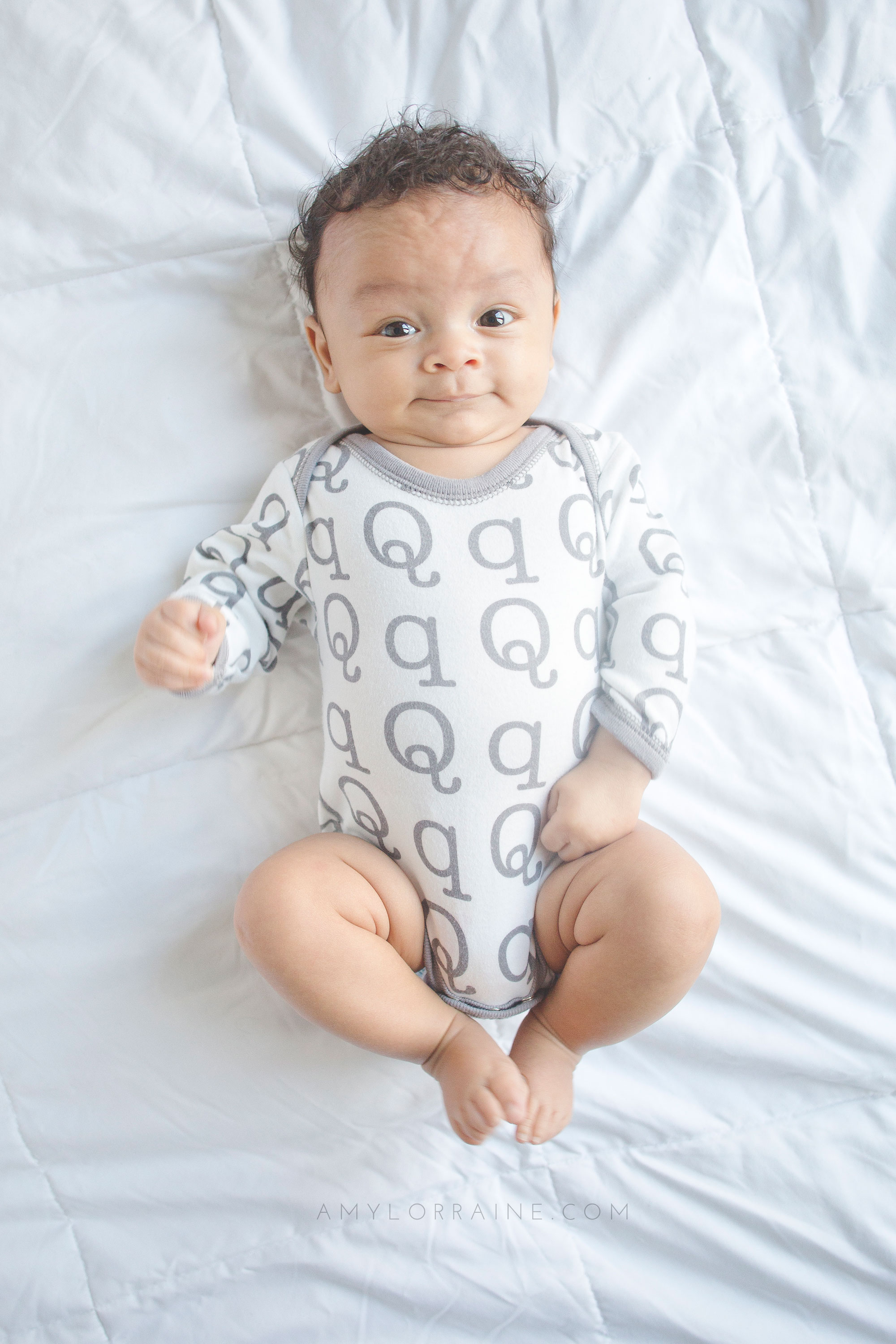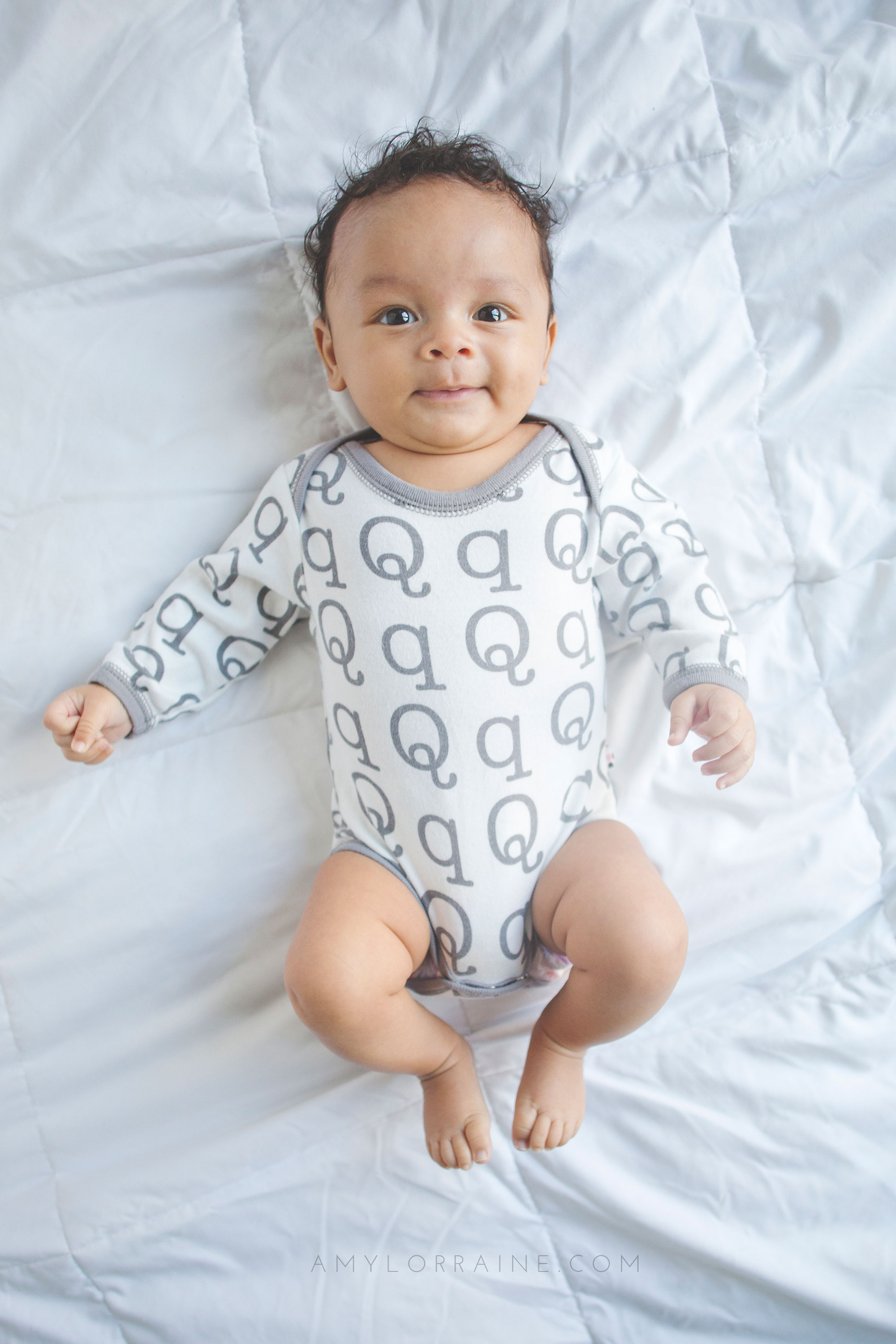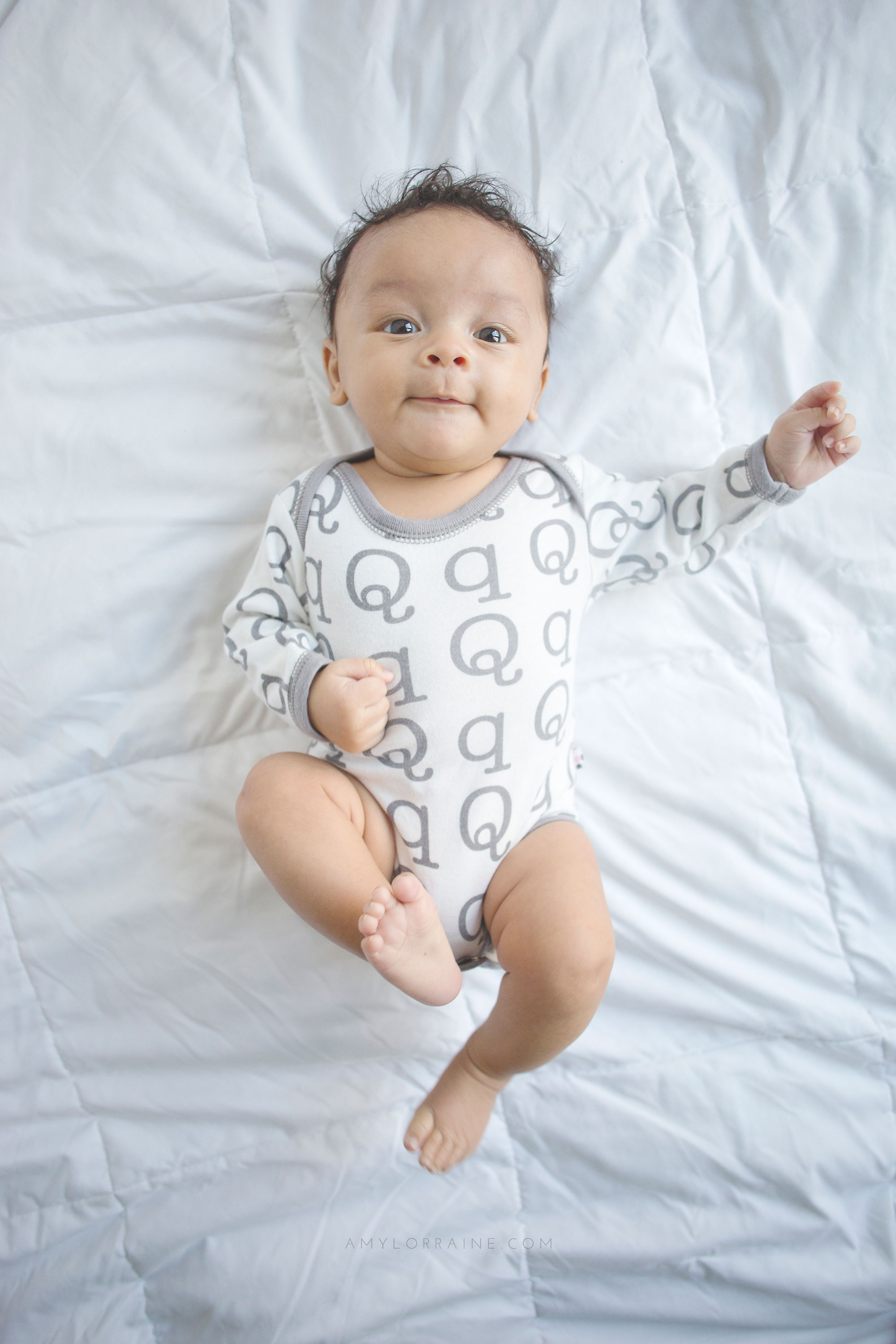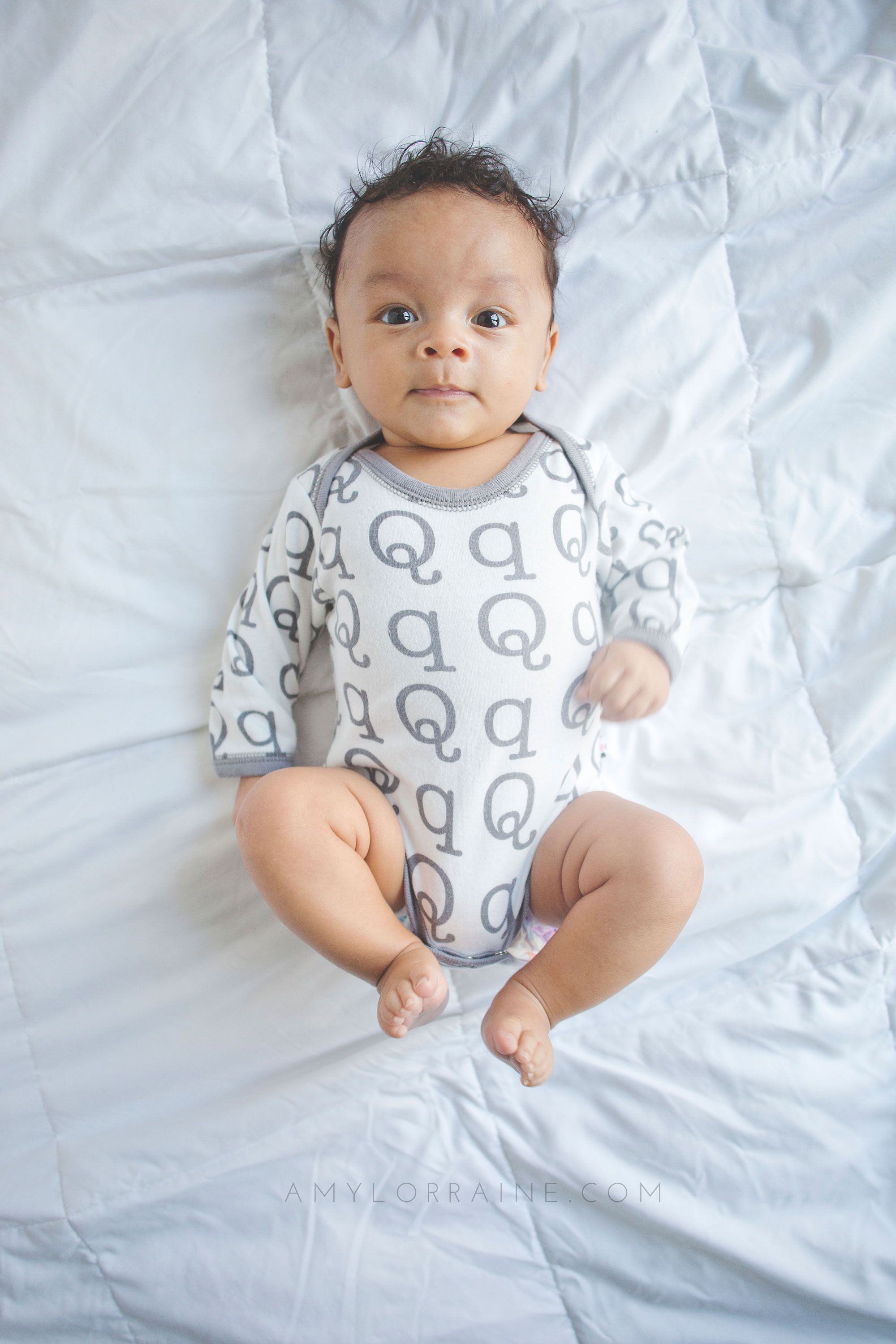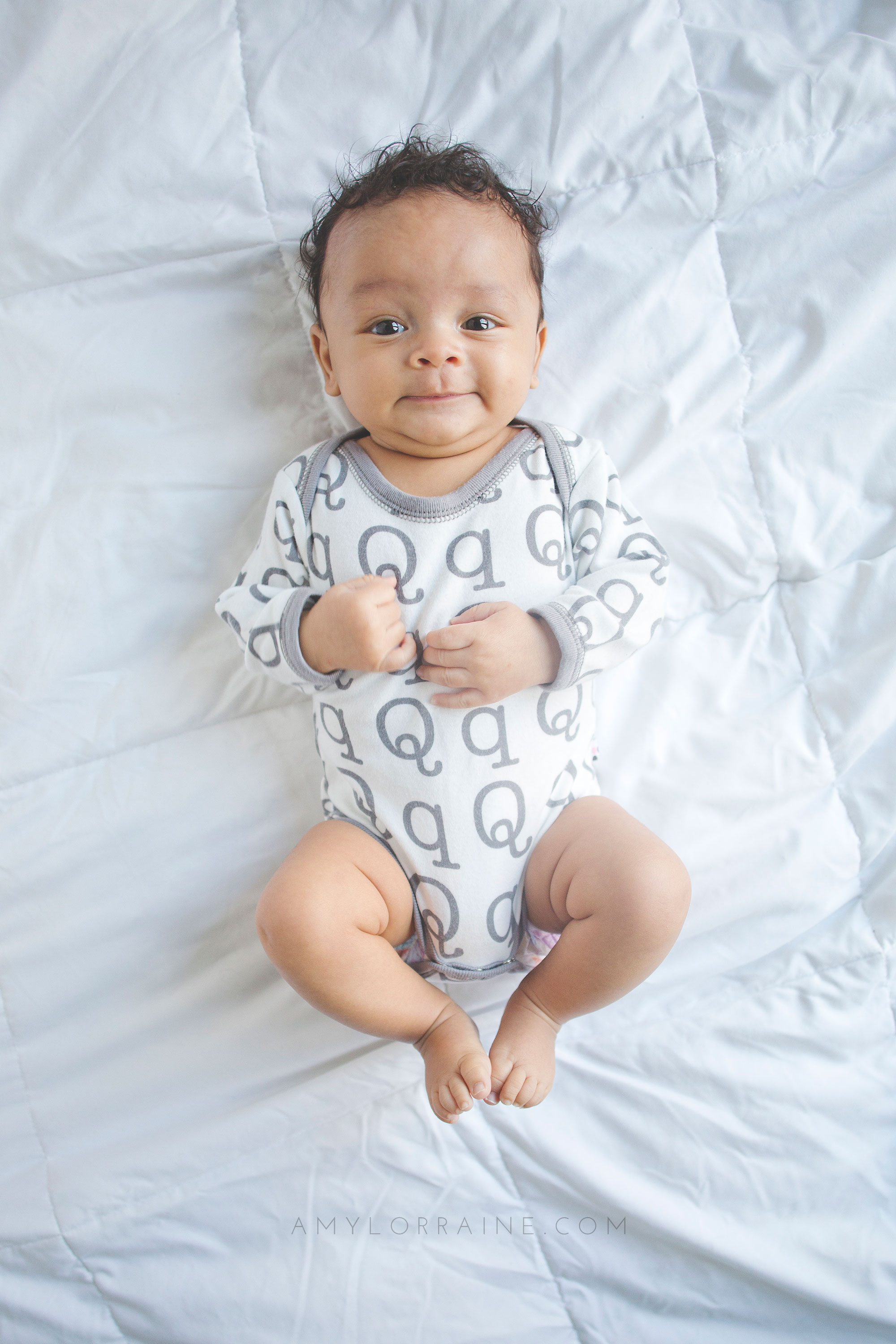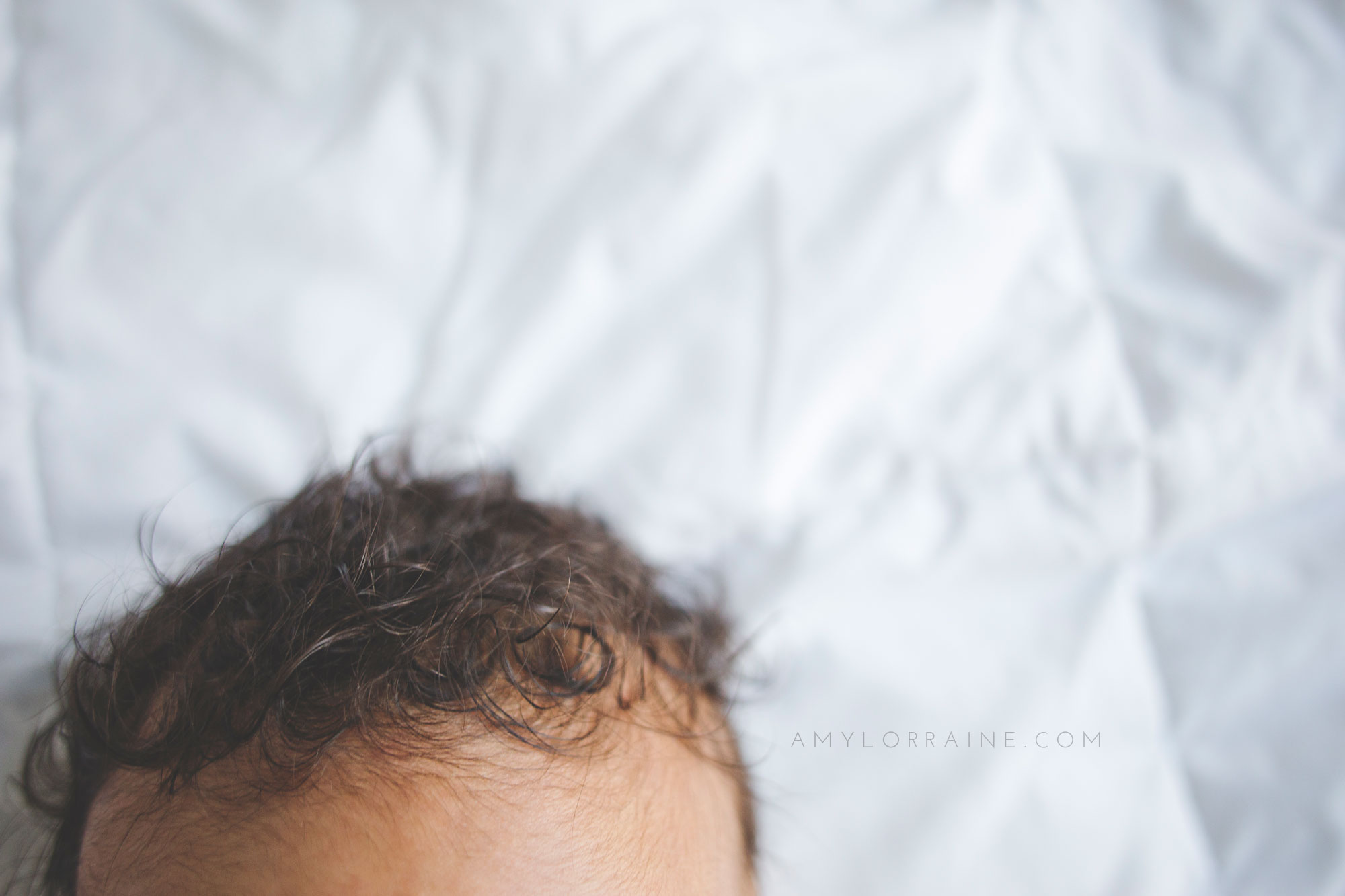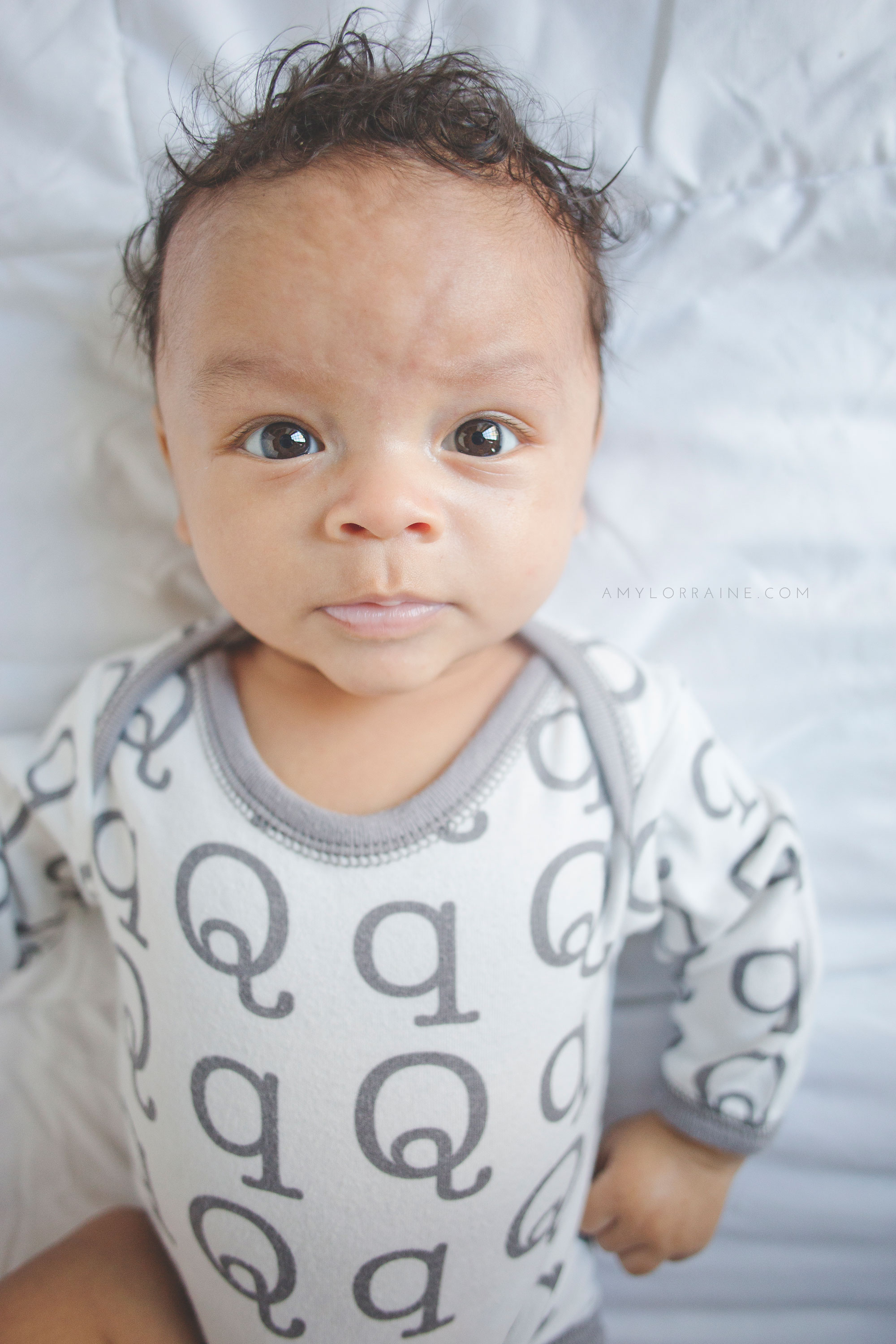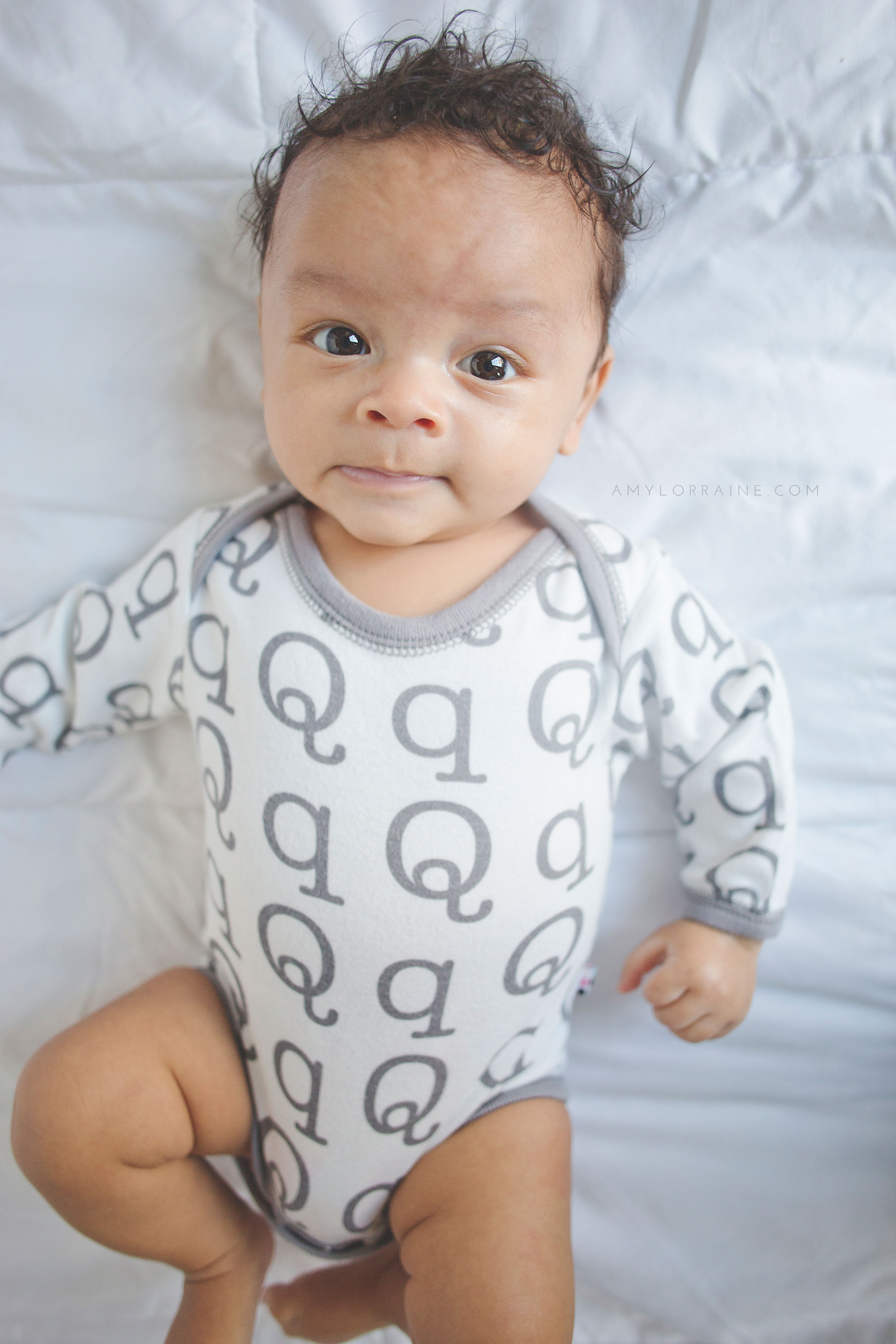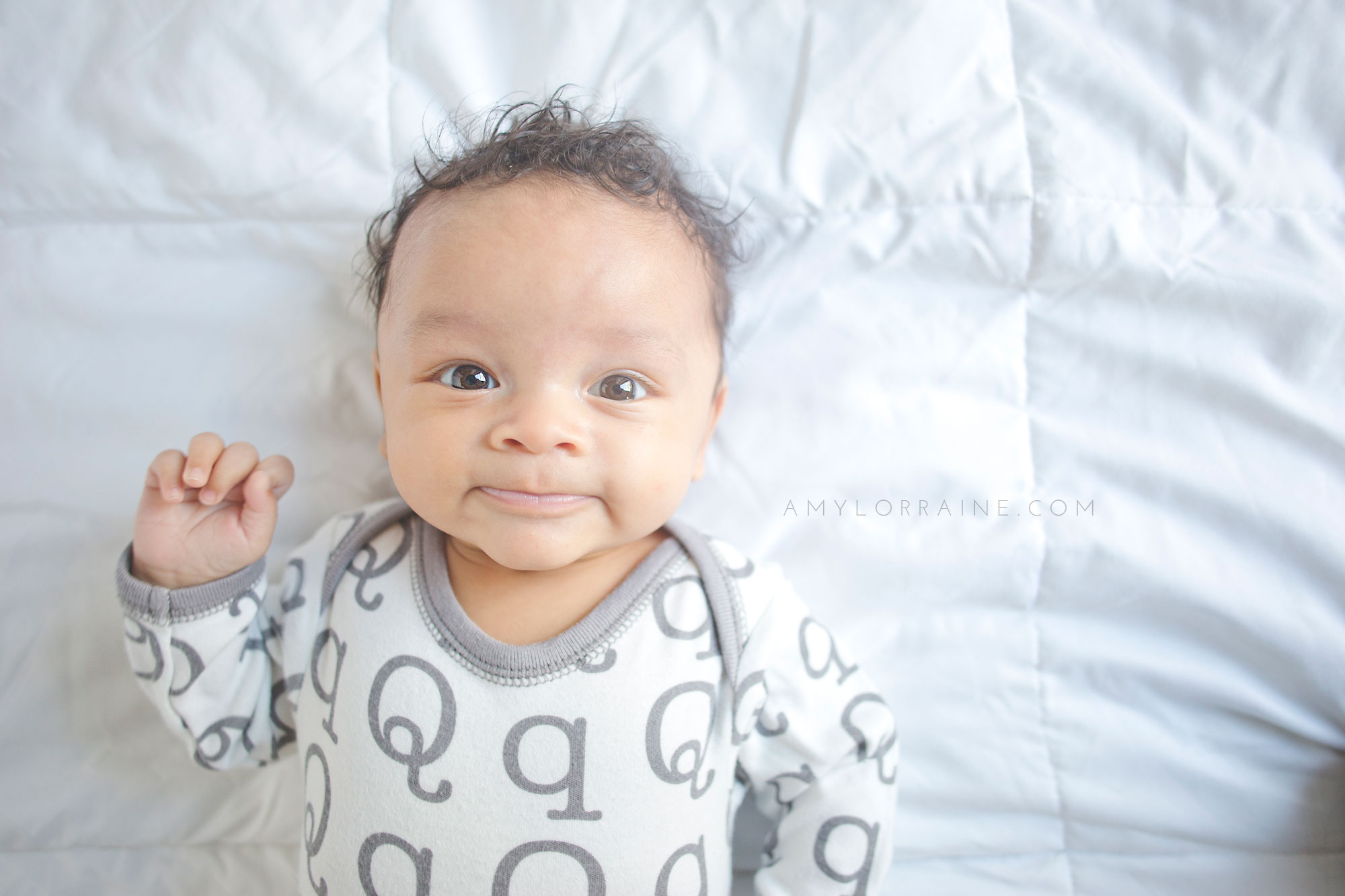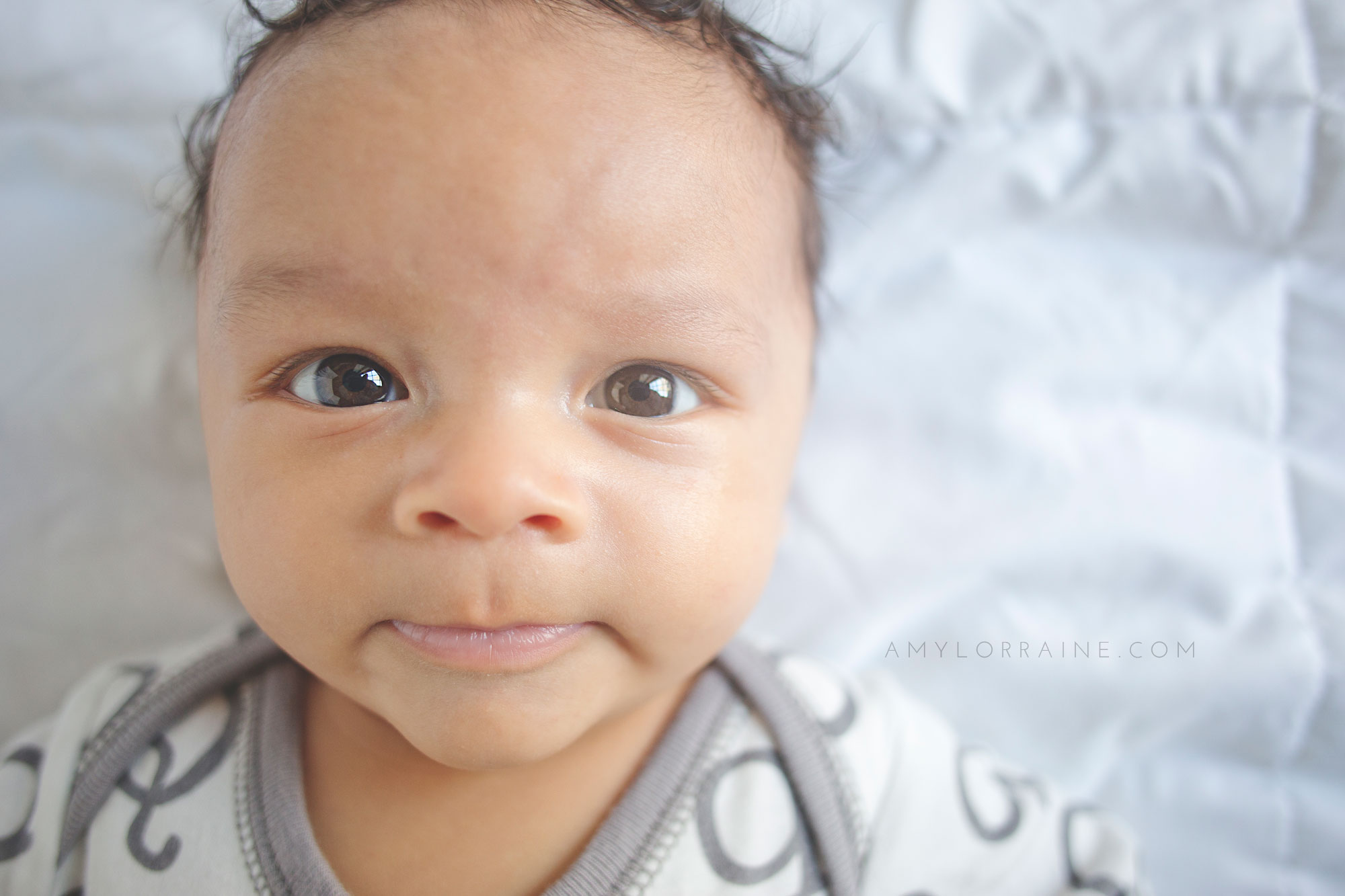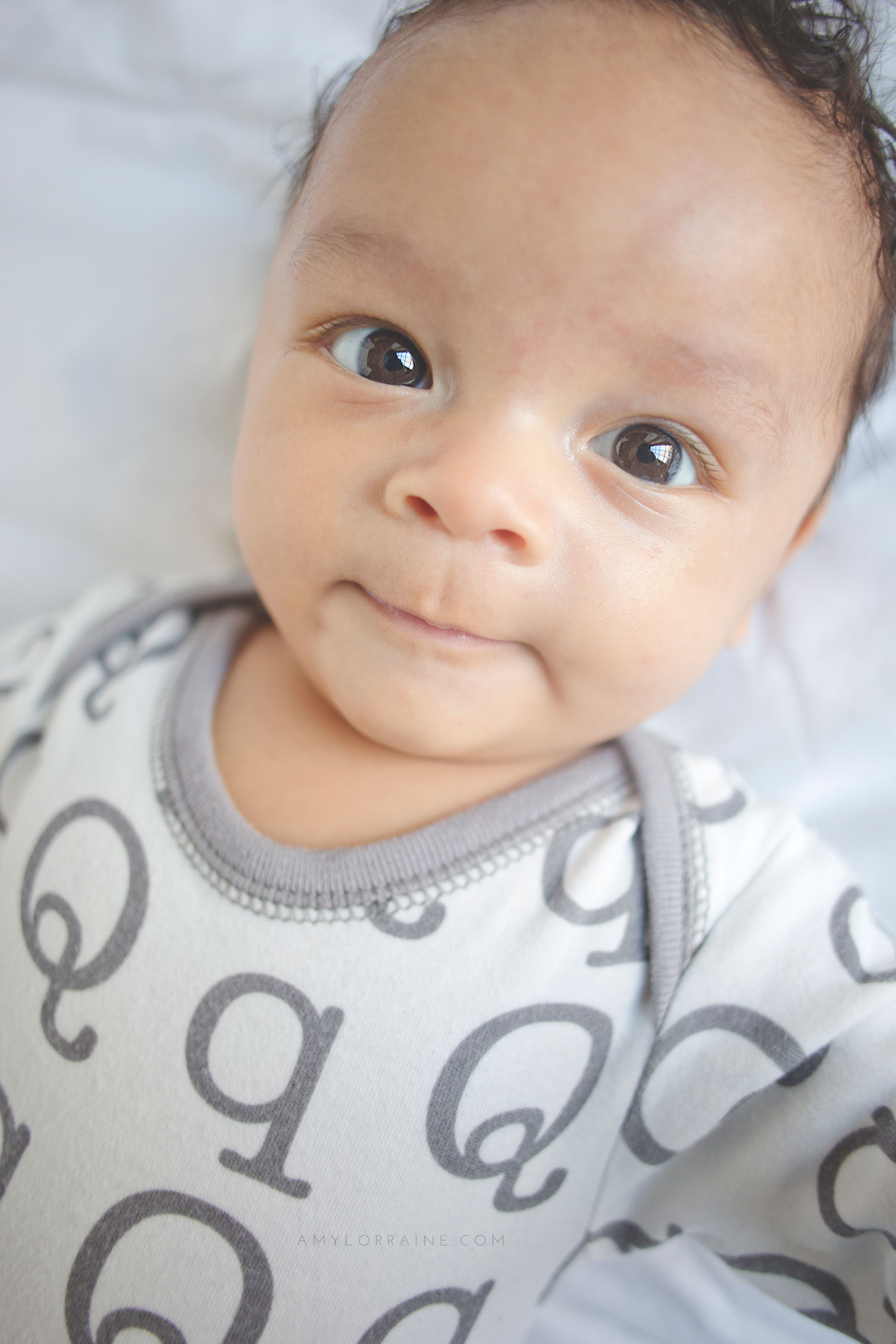 Want to remember what he looked like last month?

Amy Lorraine is a Lifestyle and Wellness Blogger who calls southern Maryland home. She blogs at AmyLorraine.com, creates crafts, prints and designs in her Etsy shop, and shares her essential journey at The Oil Adventures.

–LET'S BE FRIENDS–
Instagram || Facebook || Twitter || Youtube || Pinterest
Follow me on BLOGLOVIN' to stay up to date!