Blogging has not been a top priority for me these days but I am making sure I get Quentin's monthly photos done and up! I've also gotten back into the youtube world so make sure you check out the video at the end for an update there too!
We've got teeth!! Our baby shark has got two teeth popping through! The bottom middle teeth finally made their appearance and he's working on getting them all the way through every day. LOTS of drool and chewing on any and everything. Q is still trying to sit but that noggin keeps having him dive face first. We're looking forward to going on vacation this month! One with Chandler's family and then another with mine!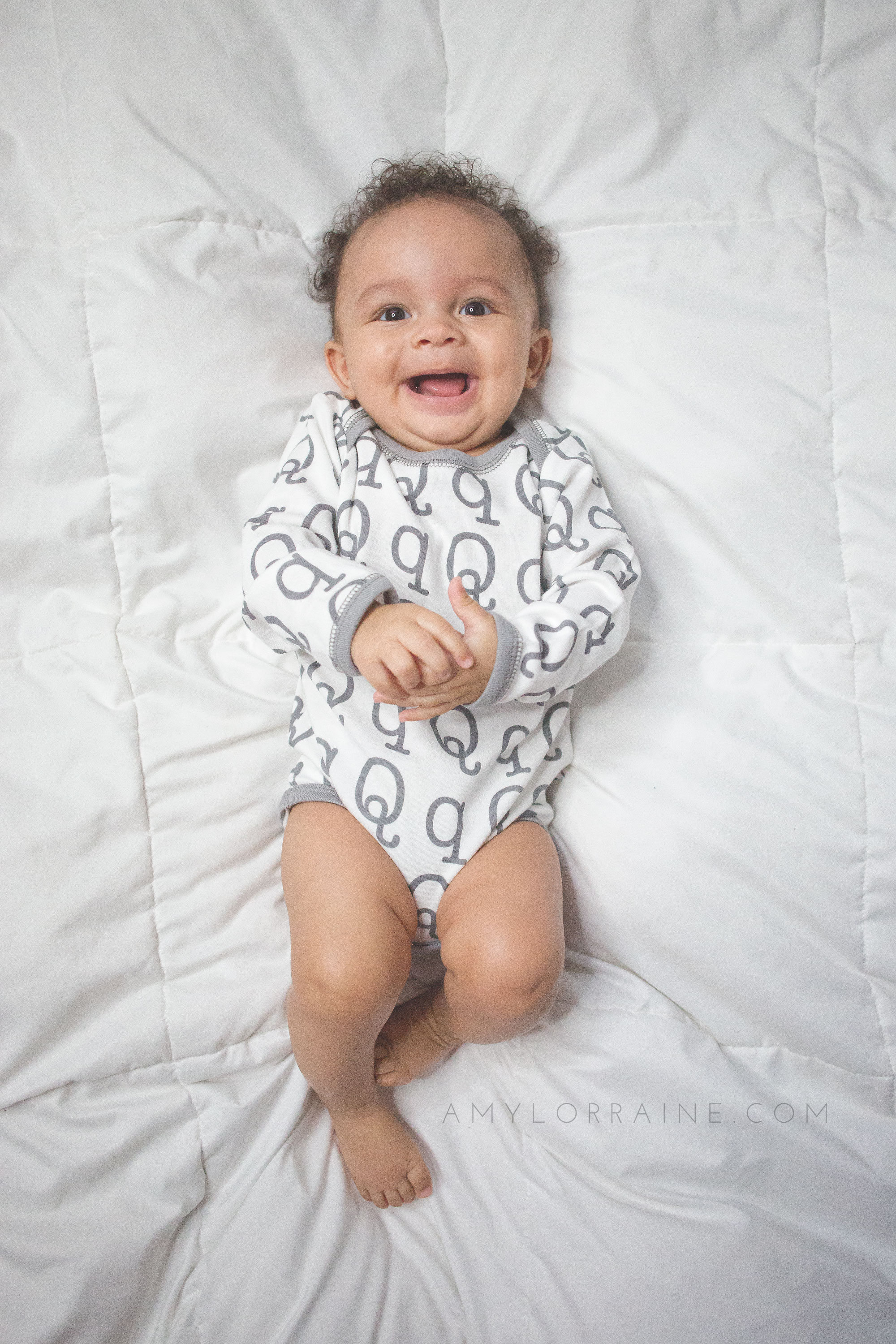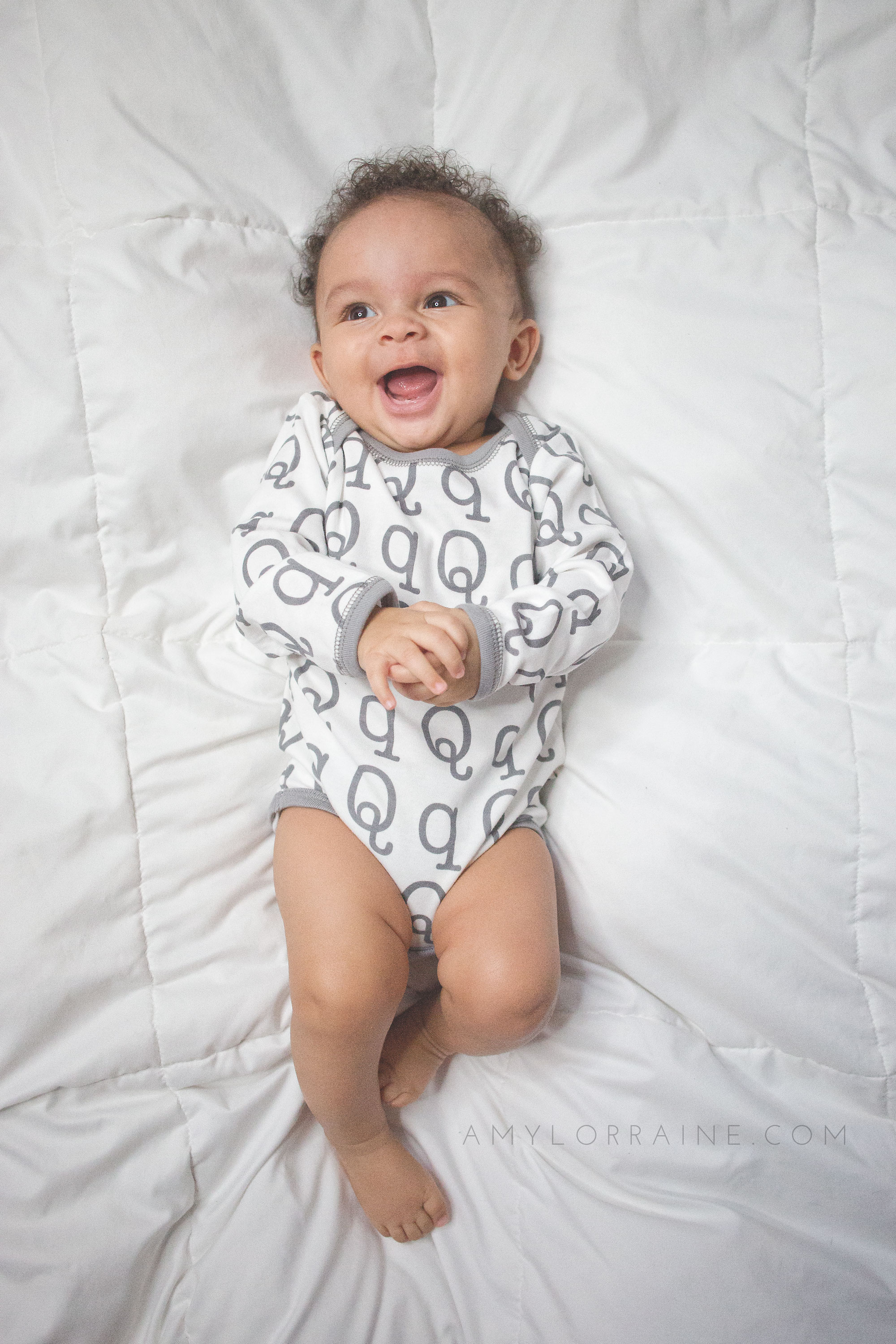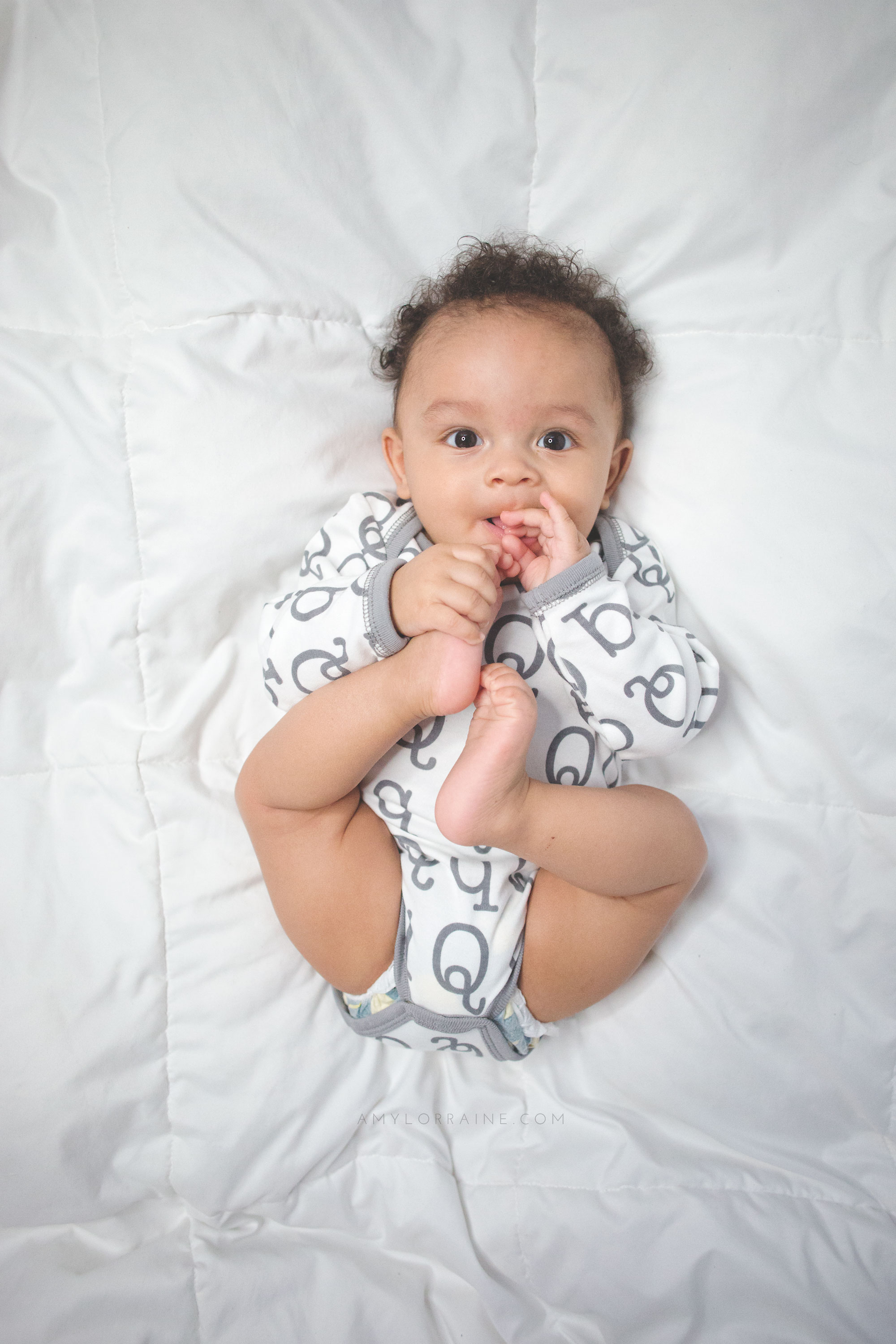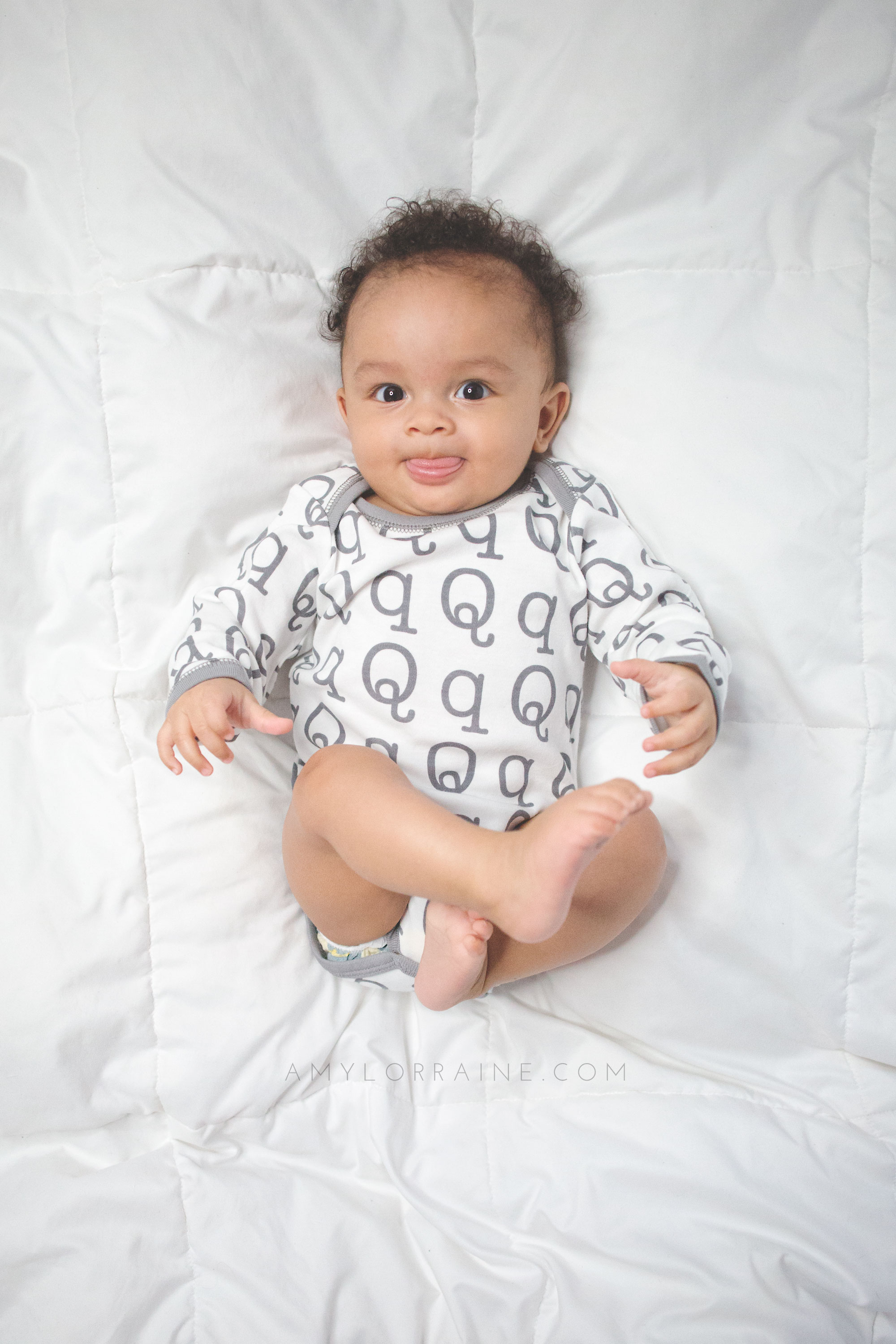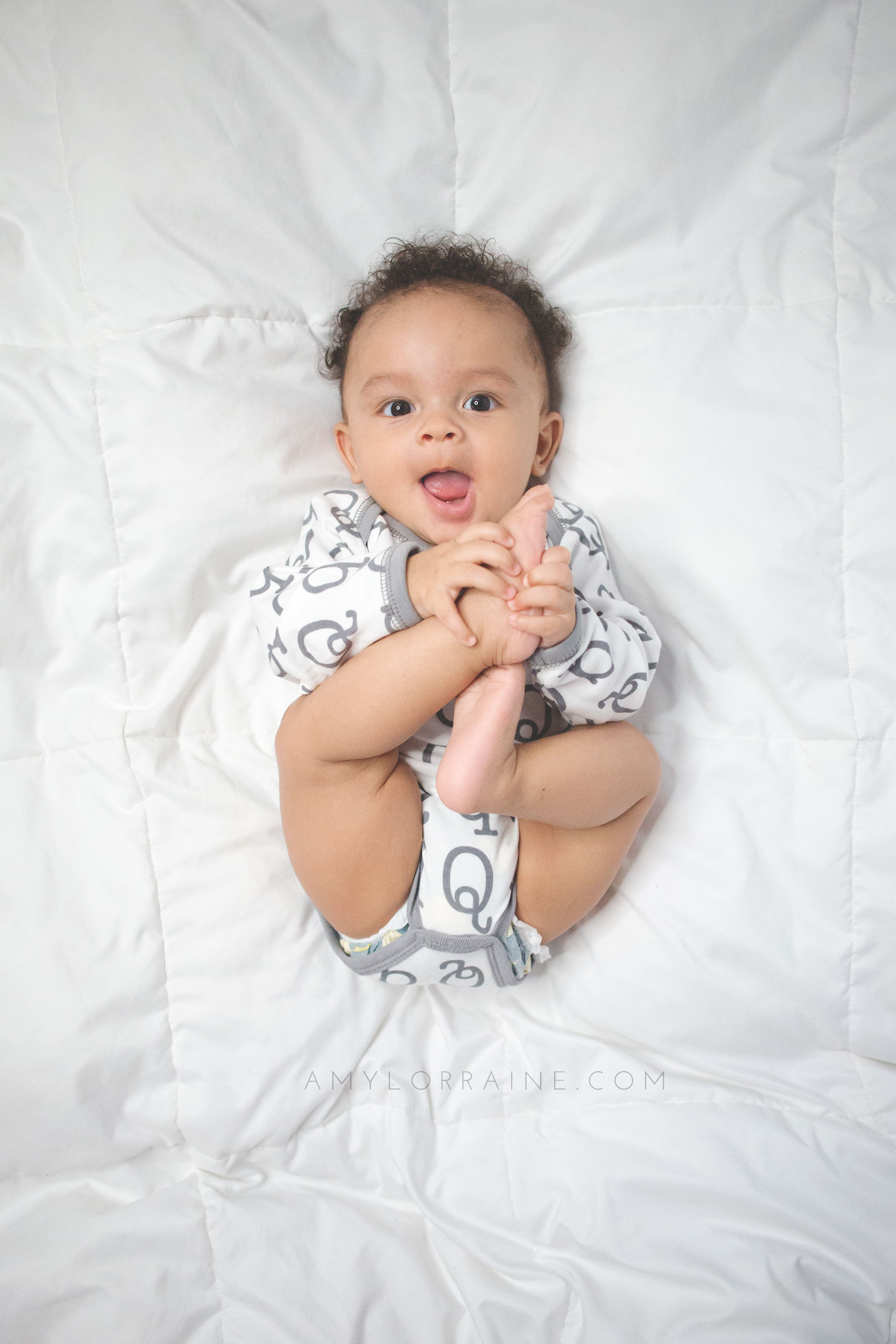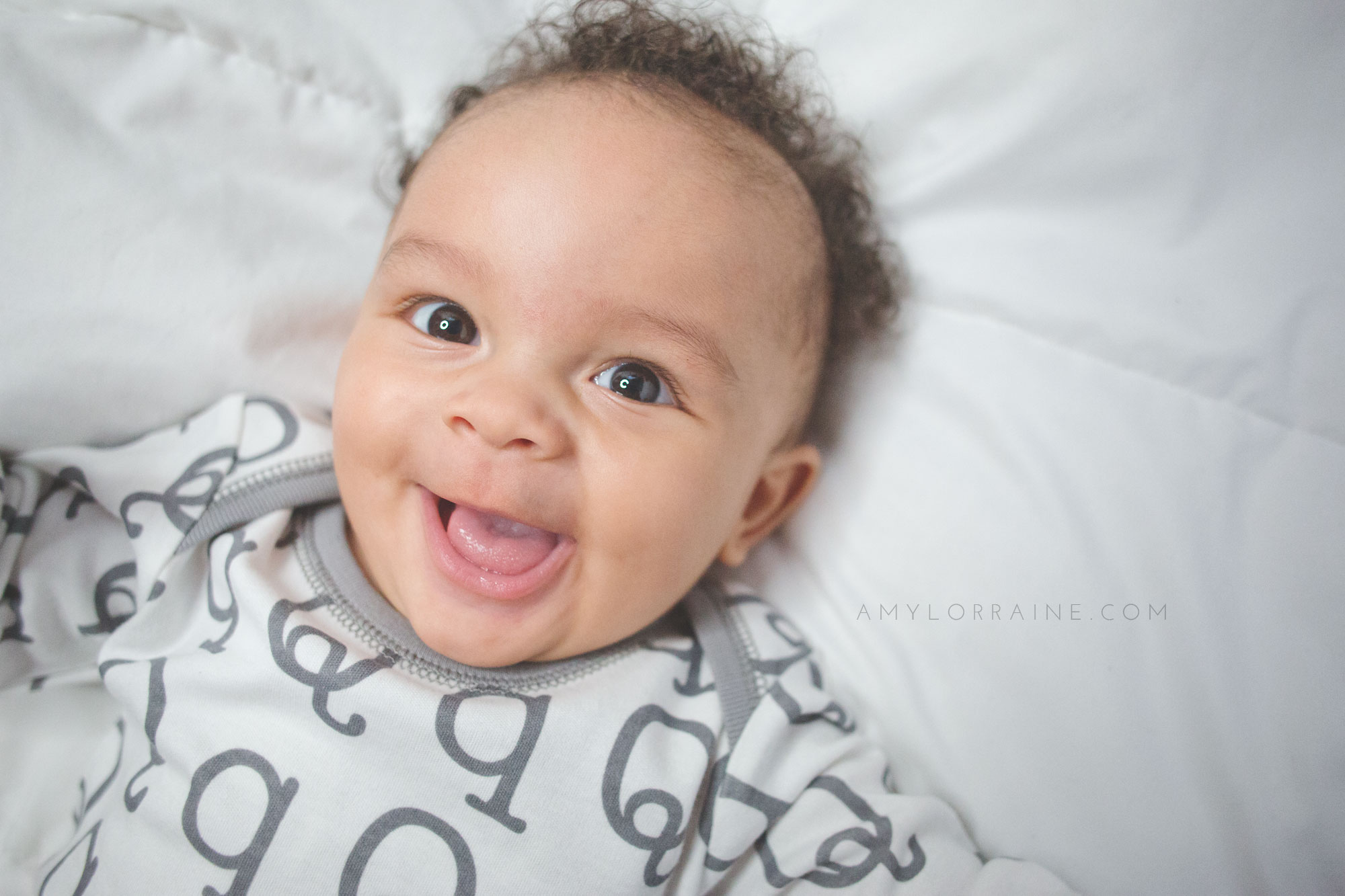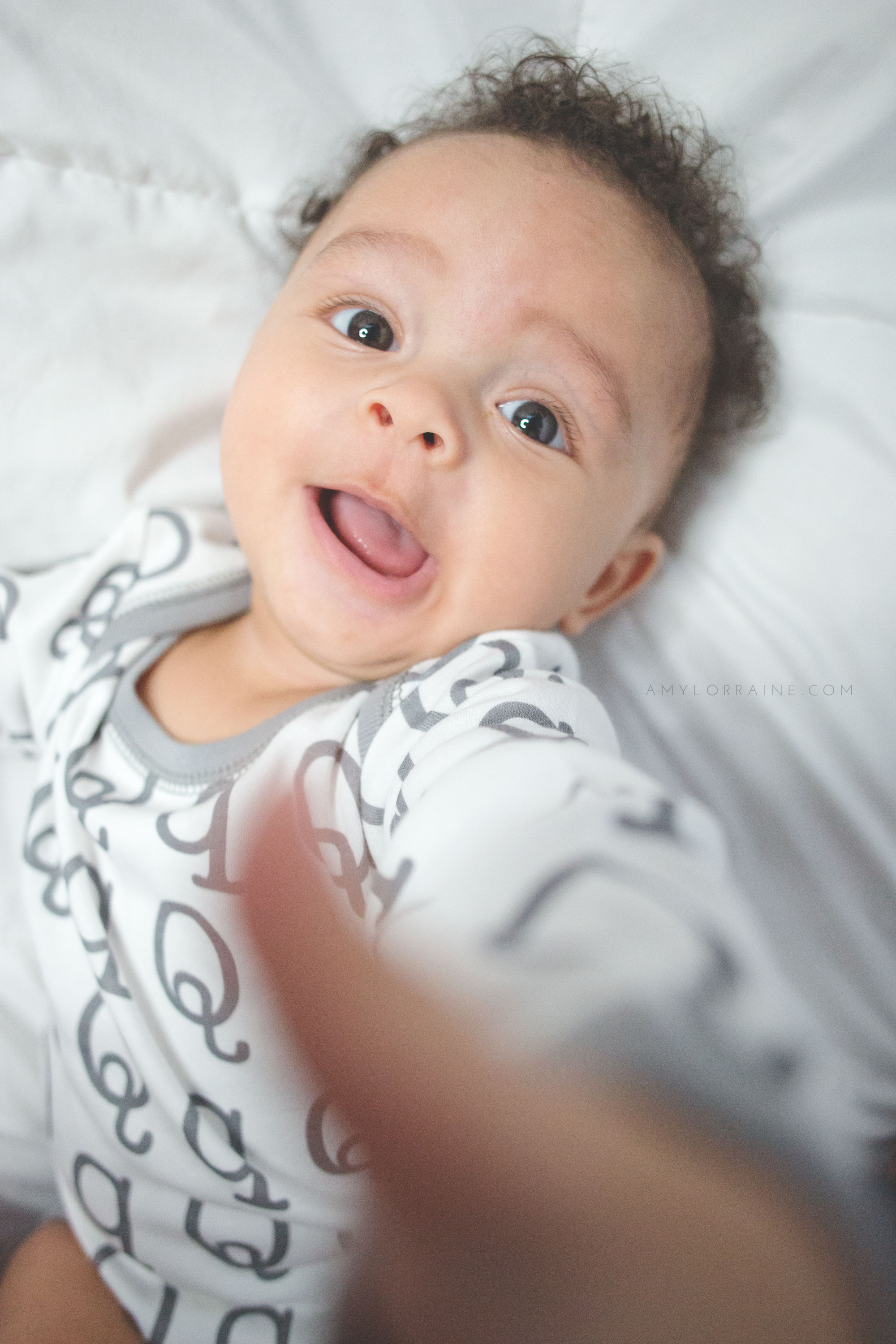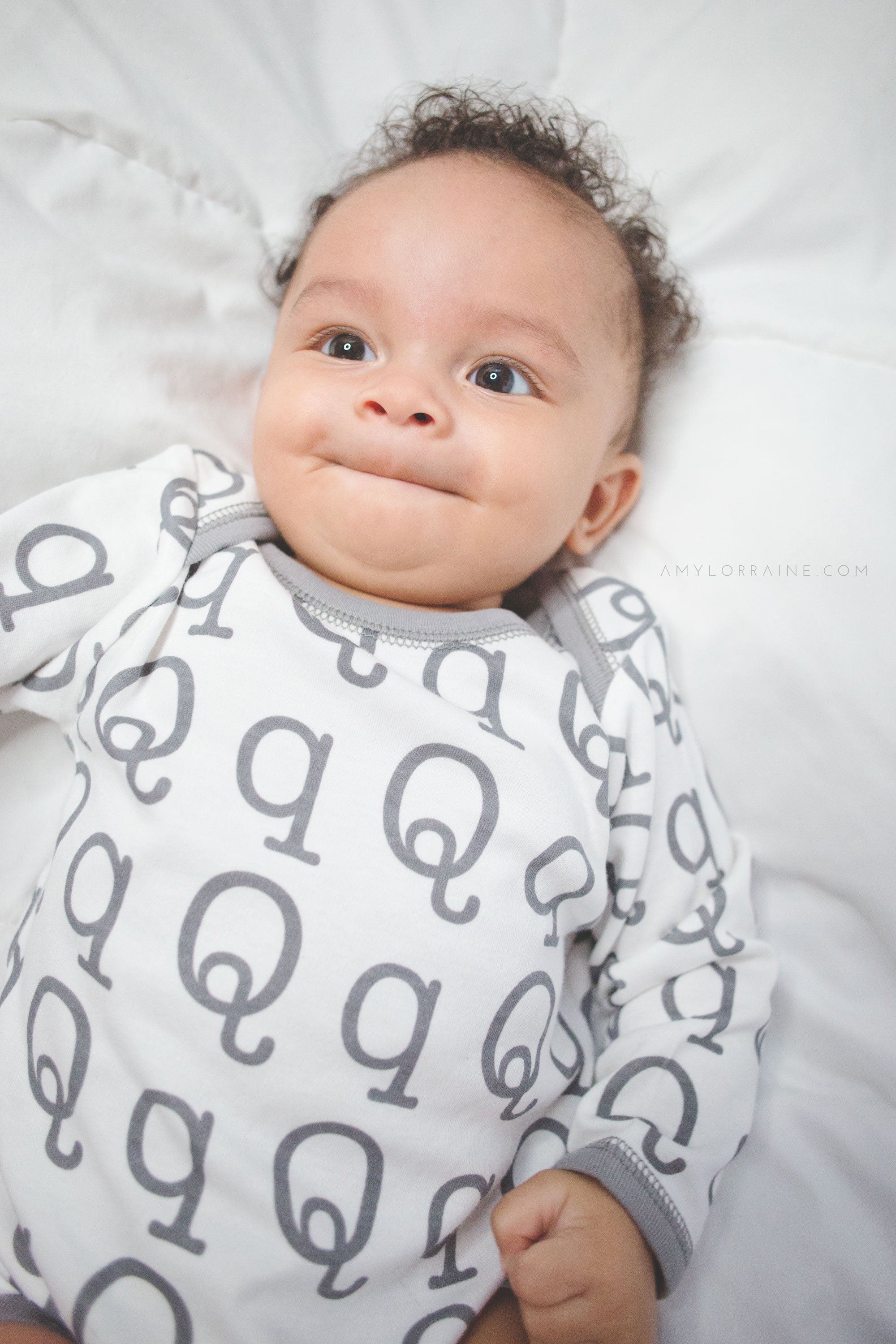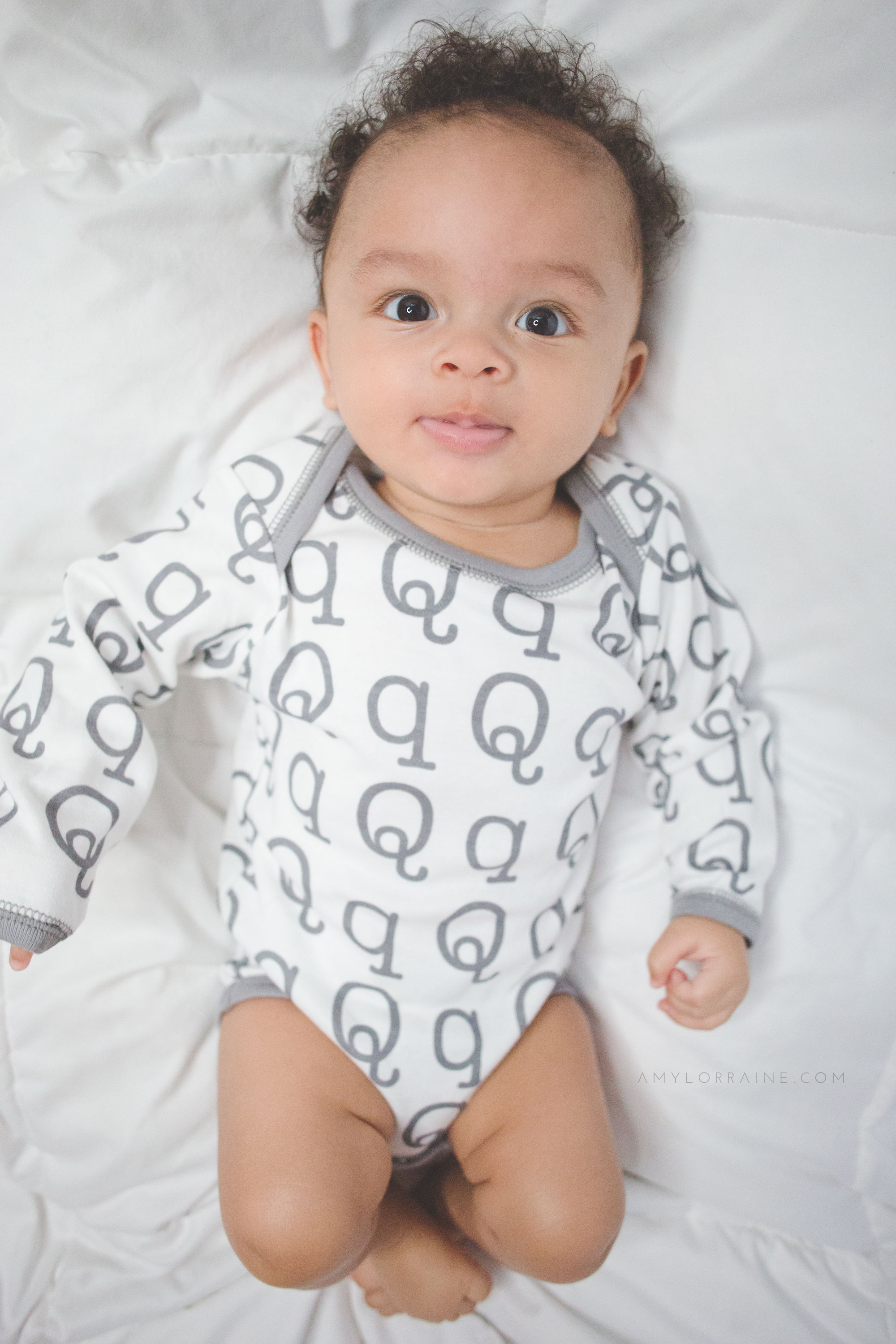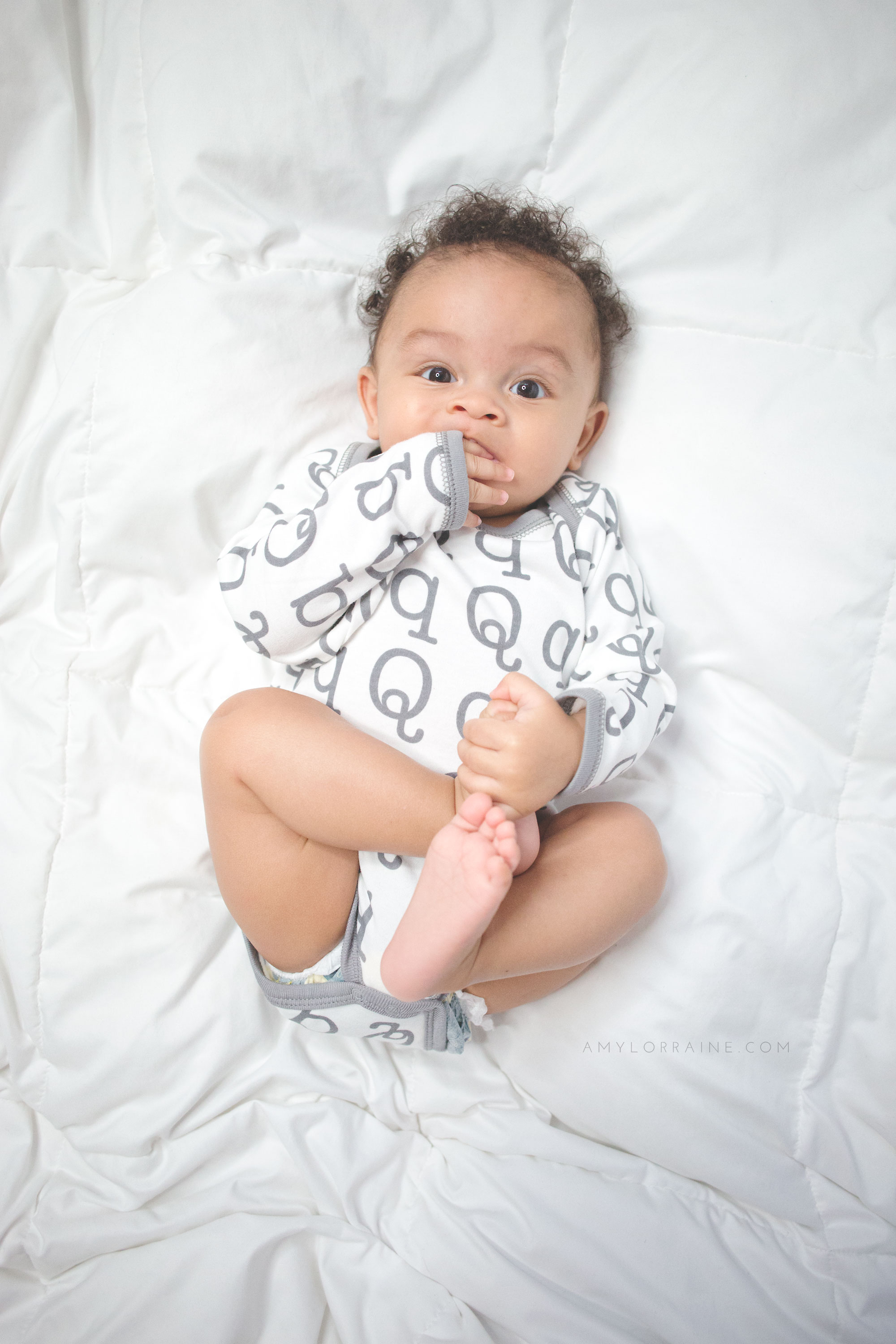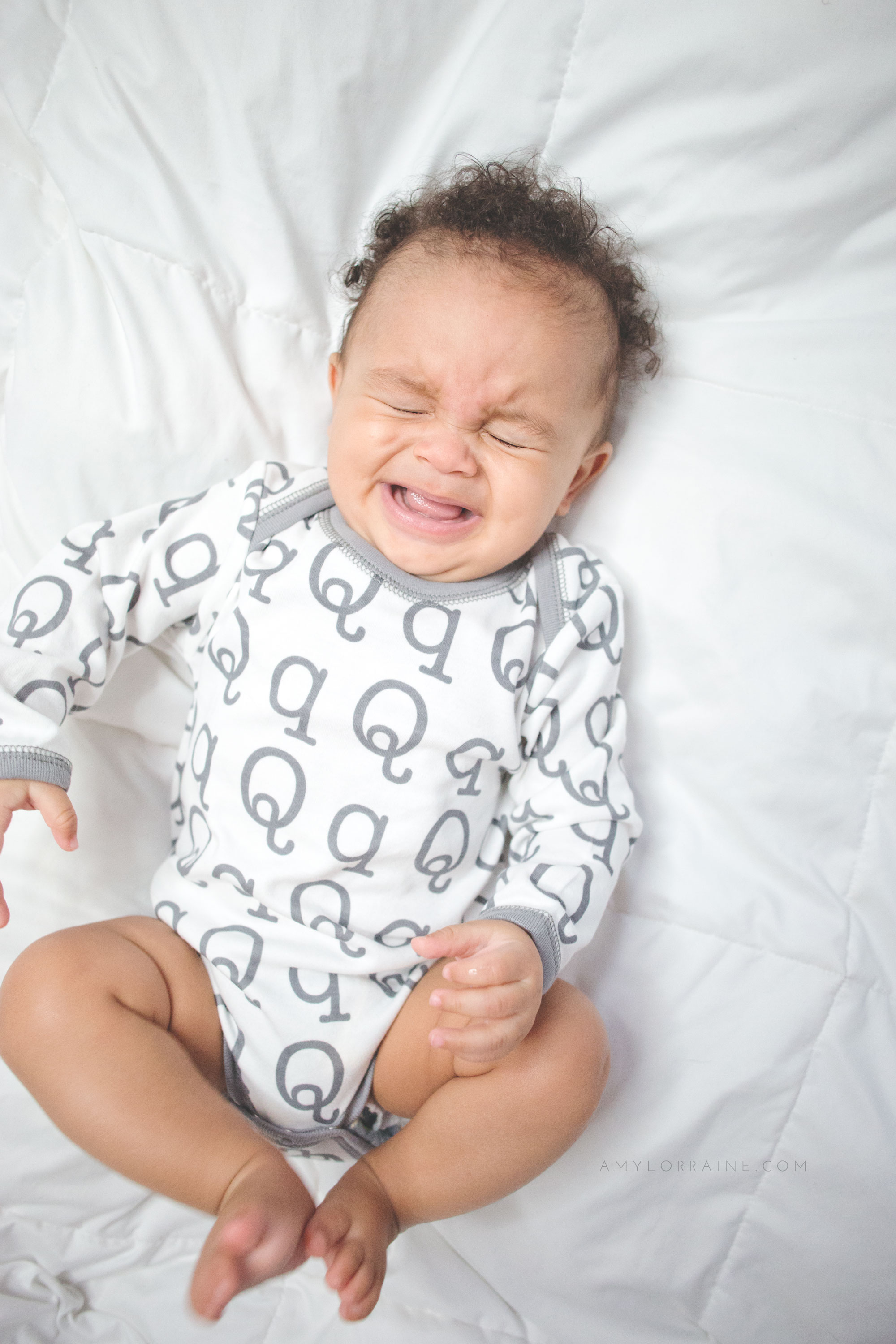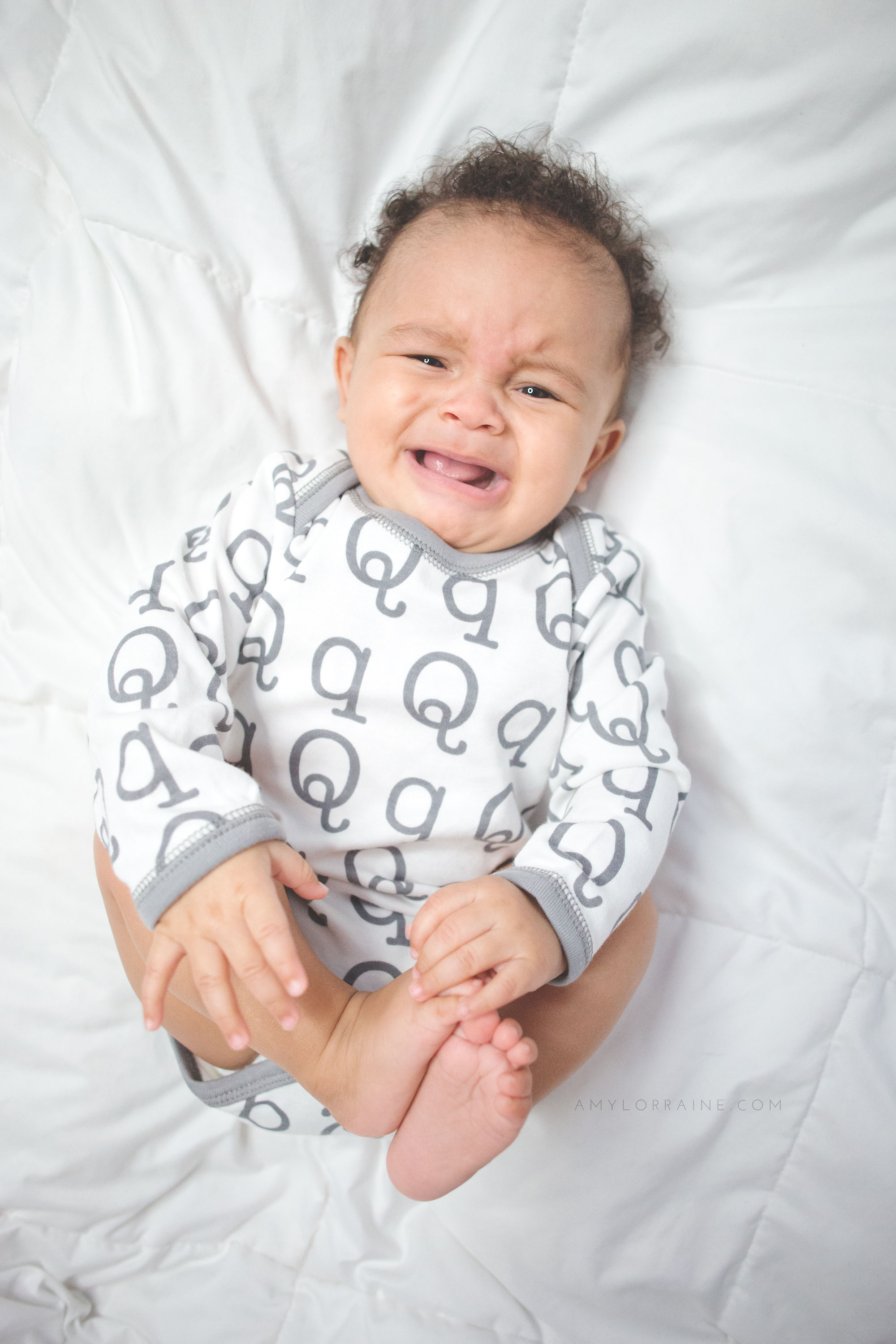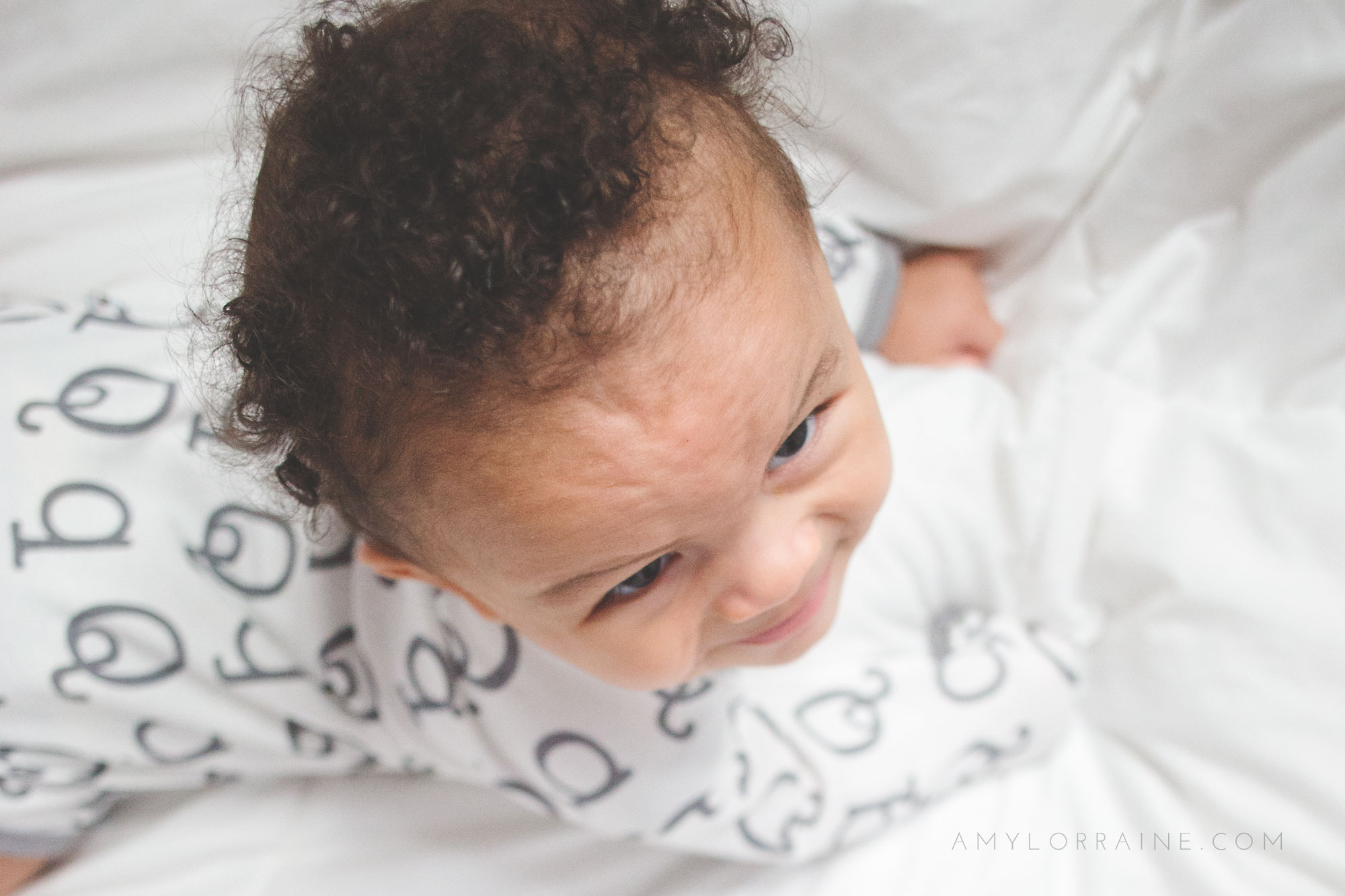 Want to remember what he looked like last month?

Amy Lorraine is a Lifestyle and Wellness Blogger who calls southern Maryland home. She blogs at AmyLorraine.com, creates crafts, prints and designs in her Etsy shop, and shares her essential journey at The Oil Adventures.

–LET'S BE FRIENDS–
Instagram || Facebook || Twitter || Youtube || Pinterest
Follow me on BLOGLOVIN' to stay up to date!