Quentin is nine month's old today. NINE MONTHS OLD. This is crazy. And so is this boy. He's getting a bit more wild, and definitely lets me know that we're on his schedule. His top front two teeth are starting to come through and they are not making him happy but we're thankful for essential oils and cold teething toys. He keeps saying mama and says dada on occasion too. He loves pulling himself up on our bed to look out the window and try to rip down the blinds. He's crawling at every chance he gets and this mama is not ready for it. We've found a good formula ratio so between that and some more purees he's been eating good. We're super excited for #Quentober and you can follow along with the hashtag on Instagram.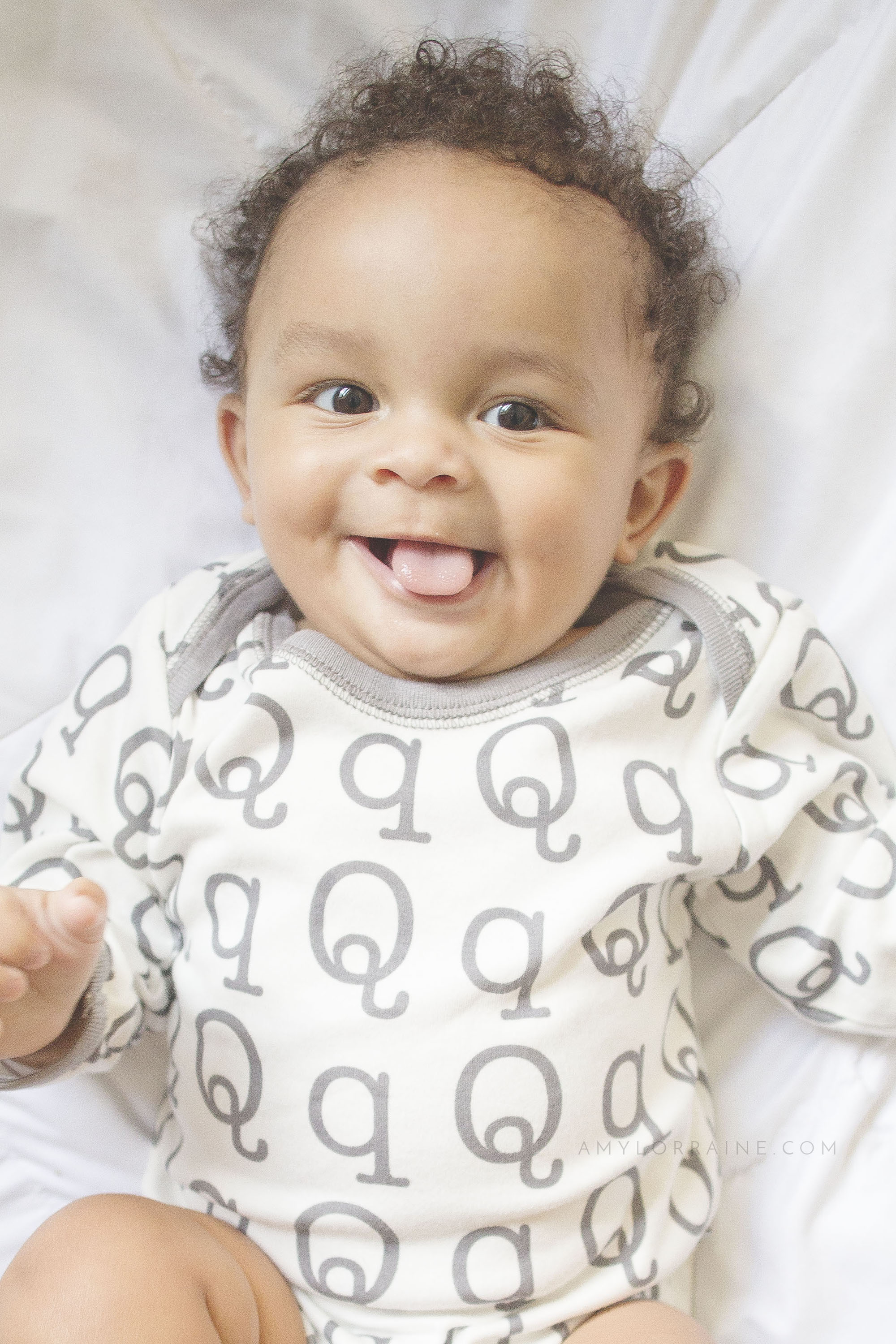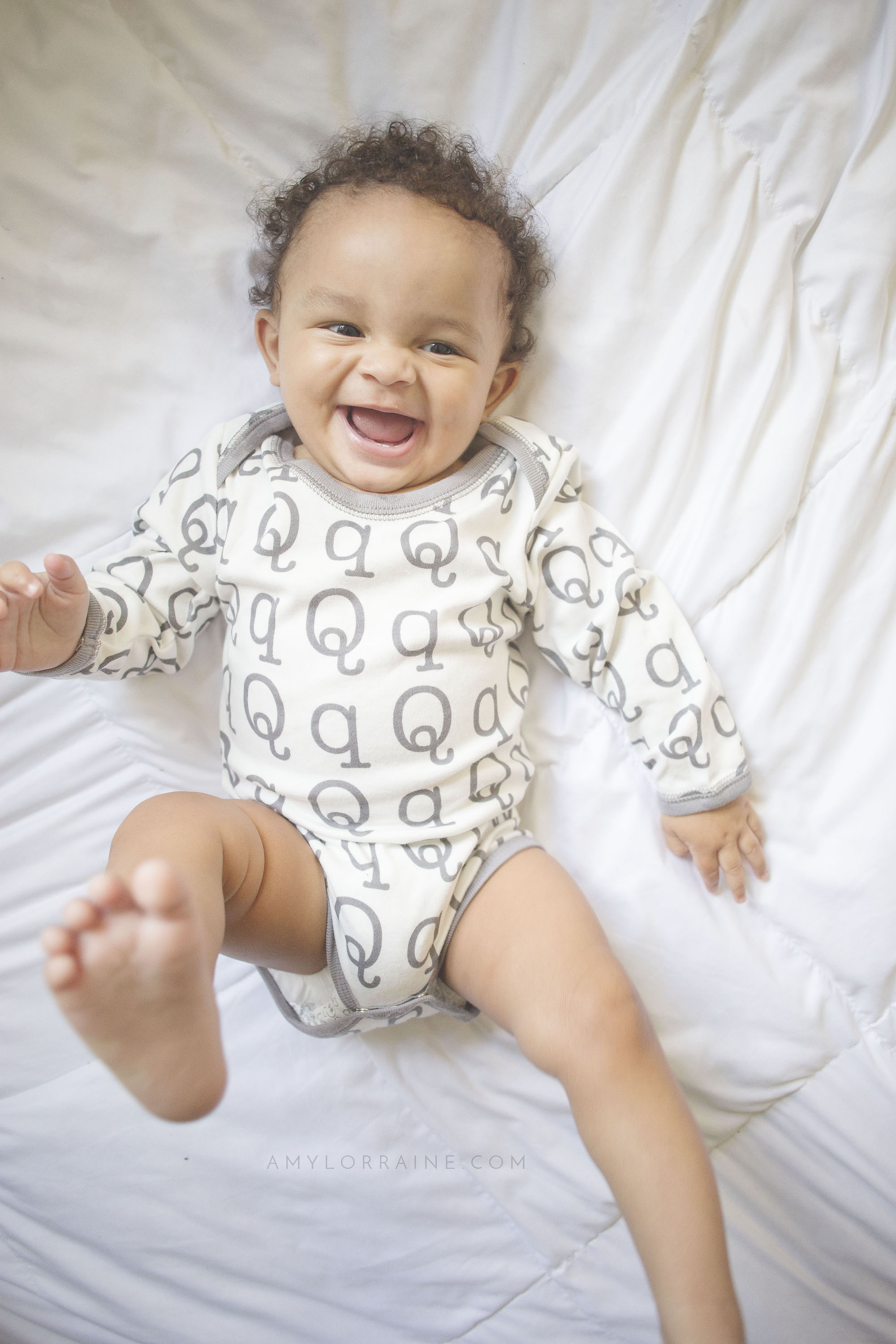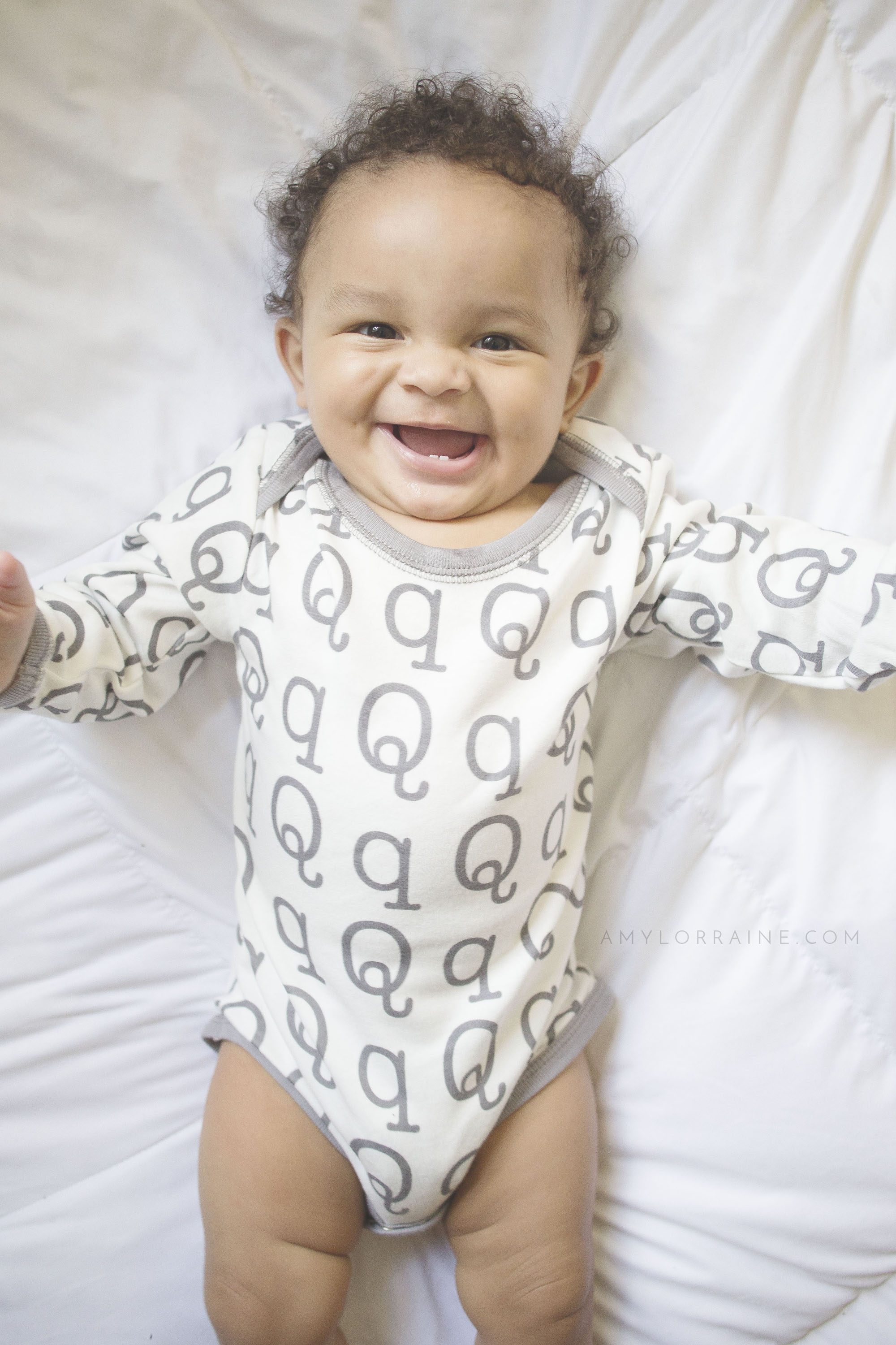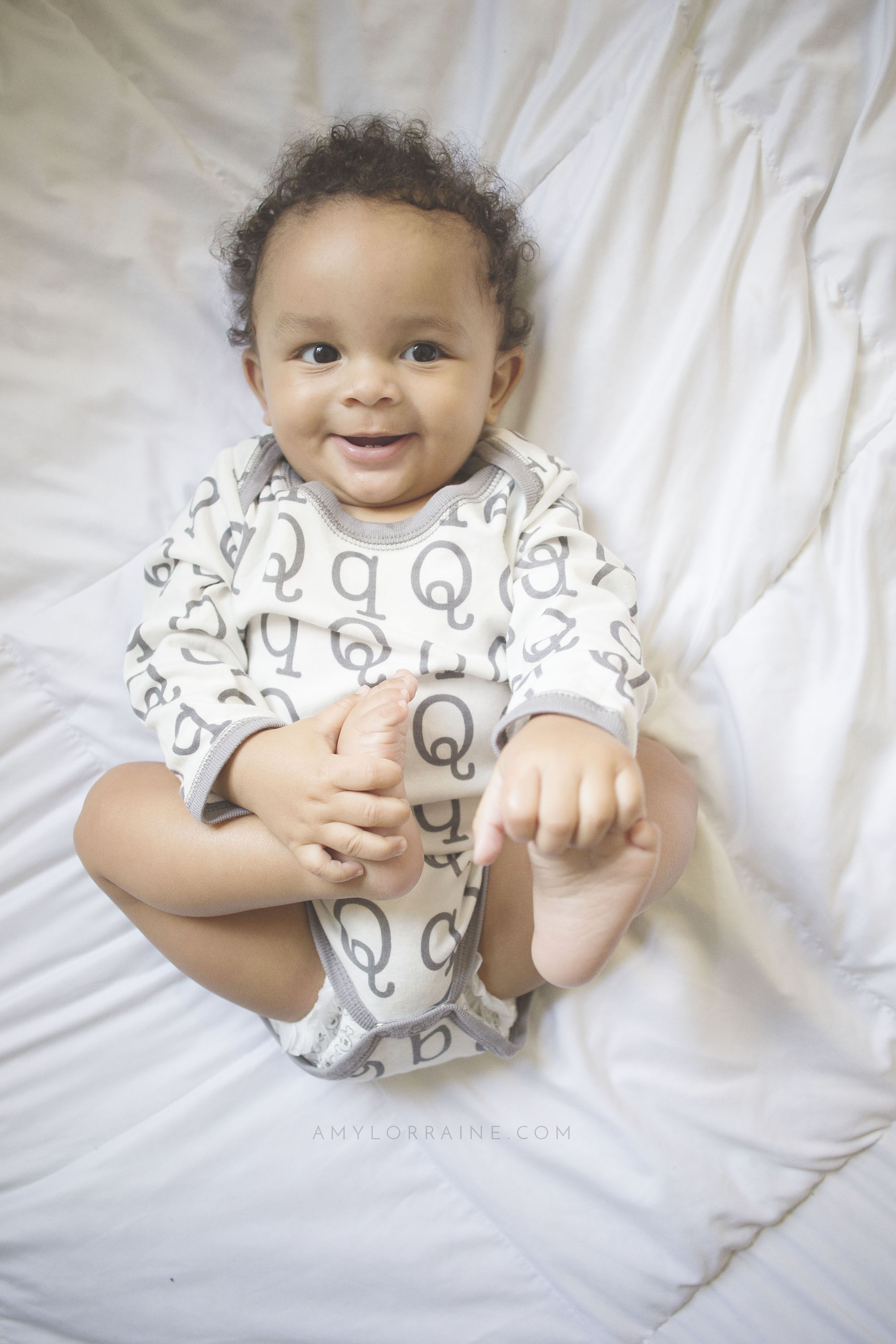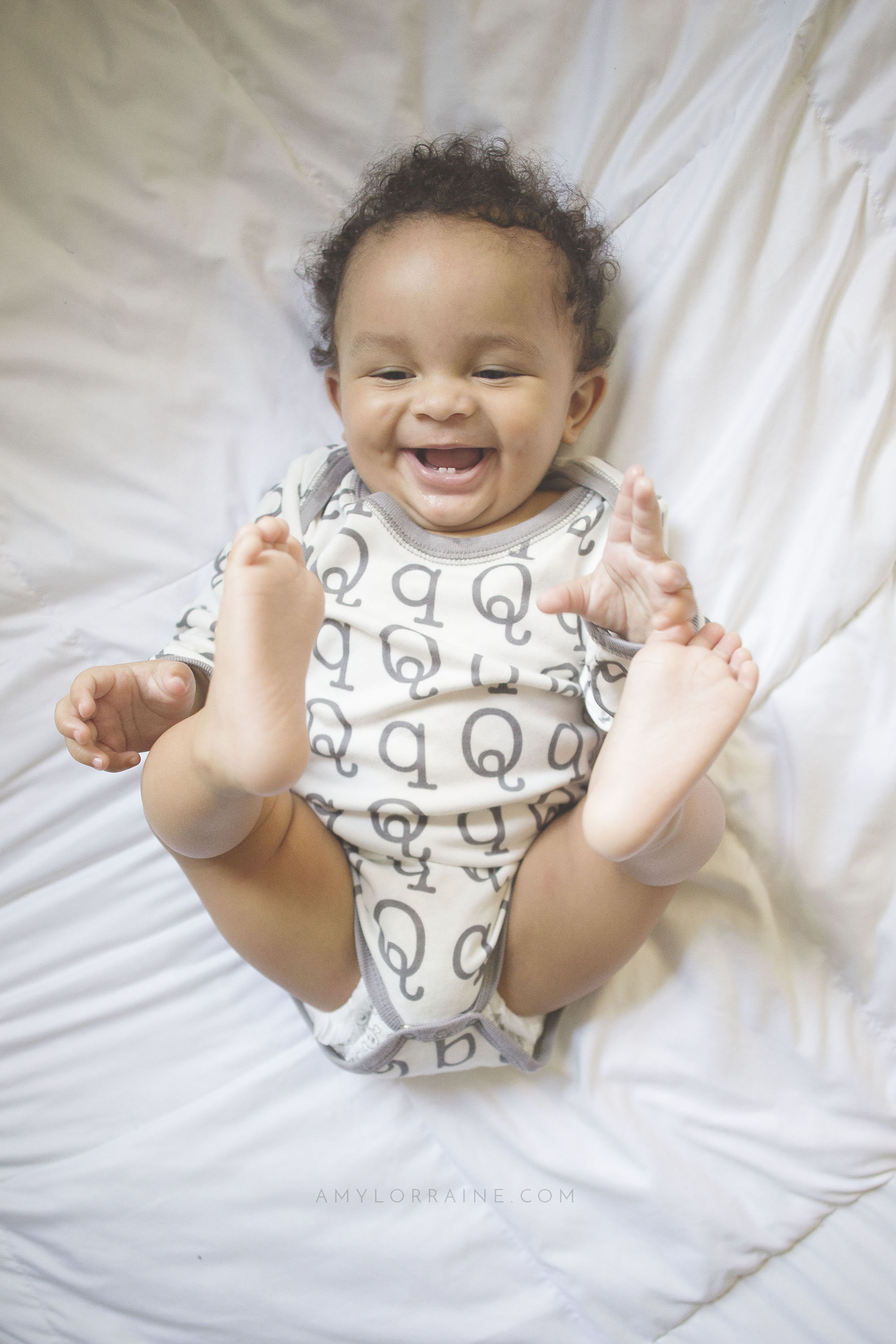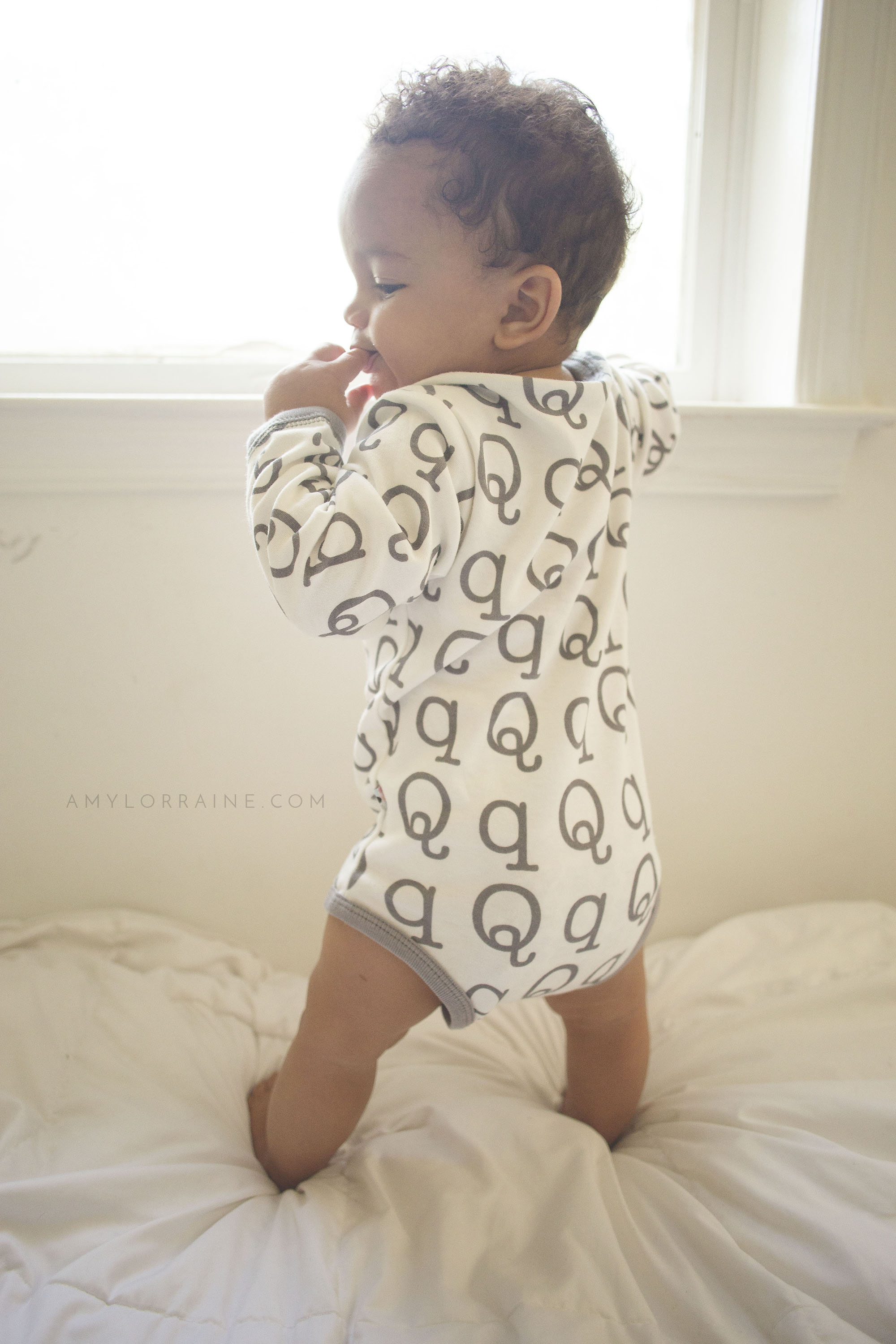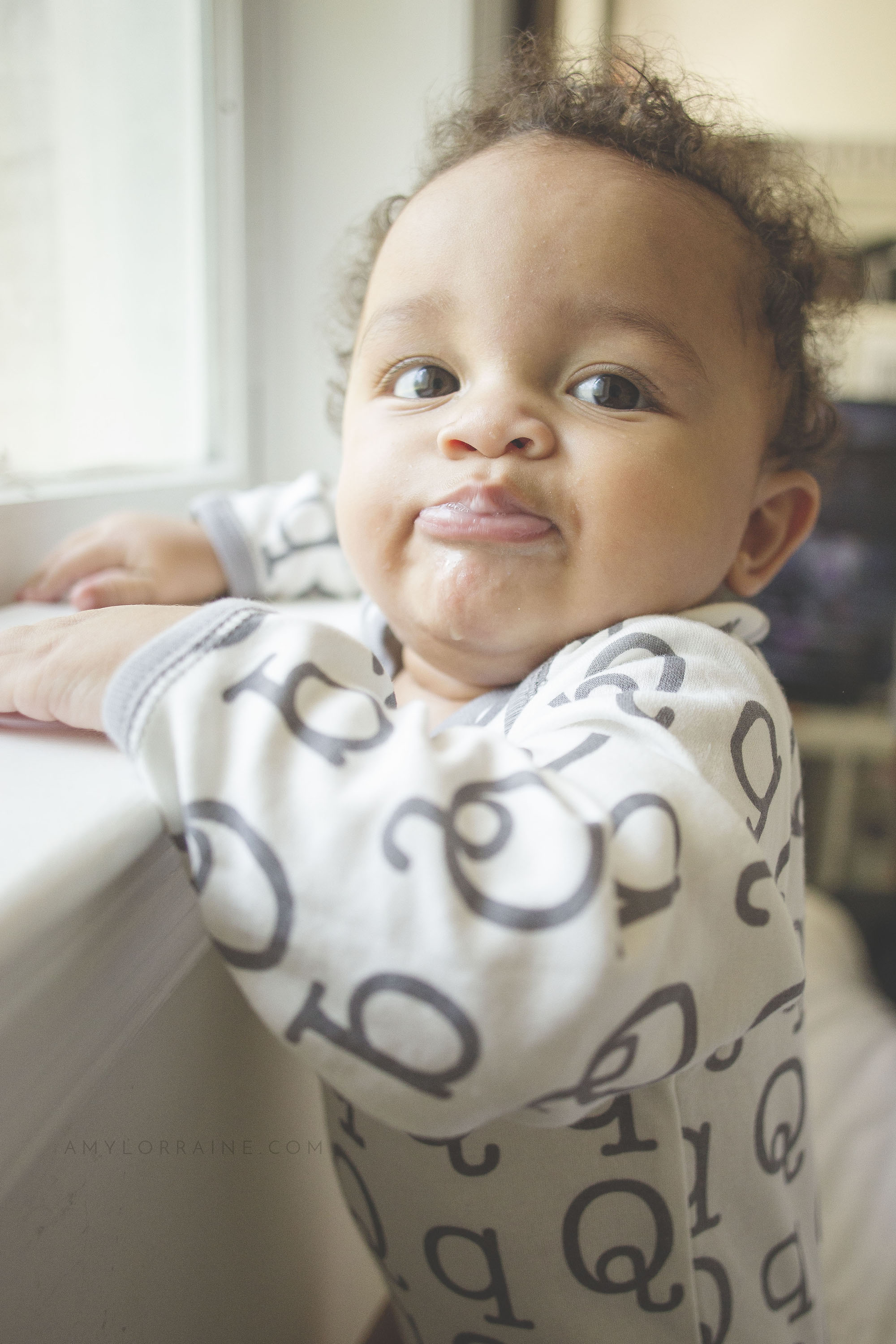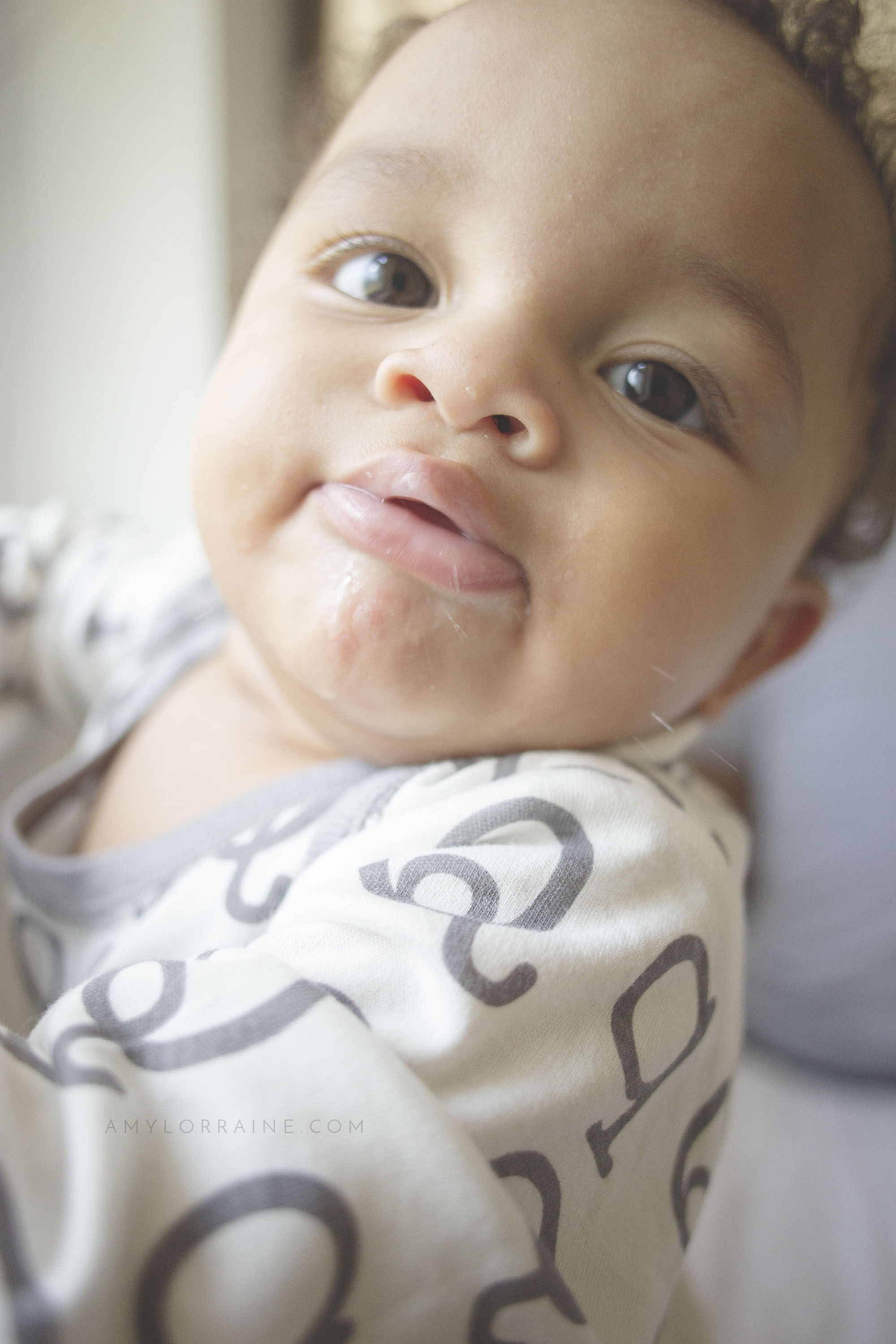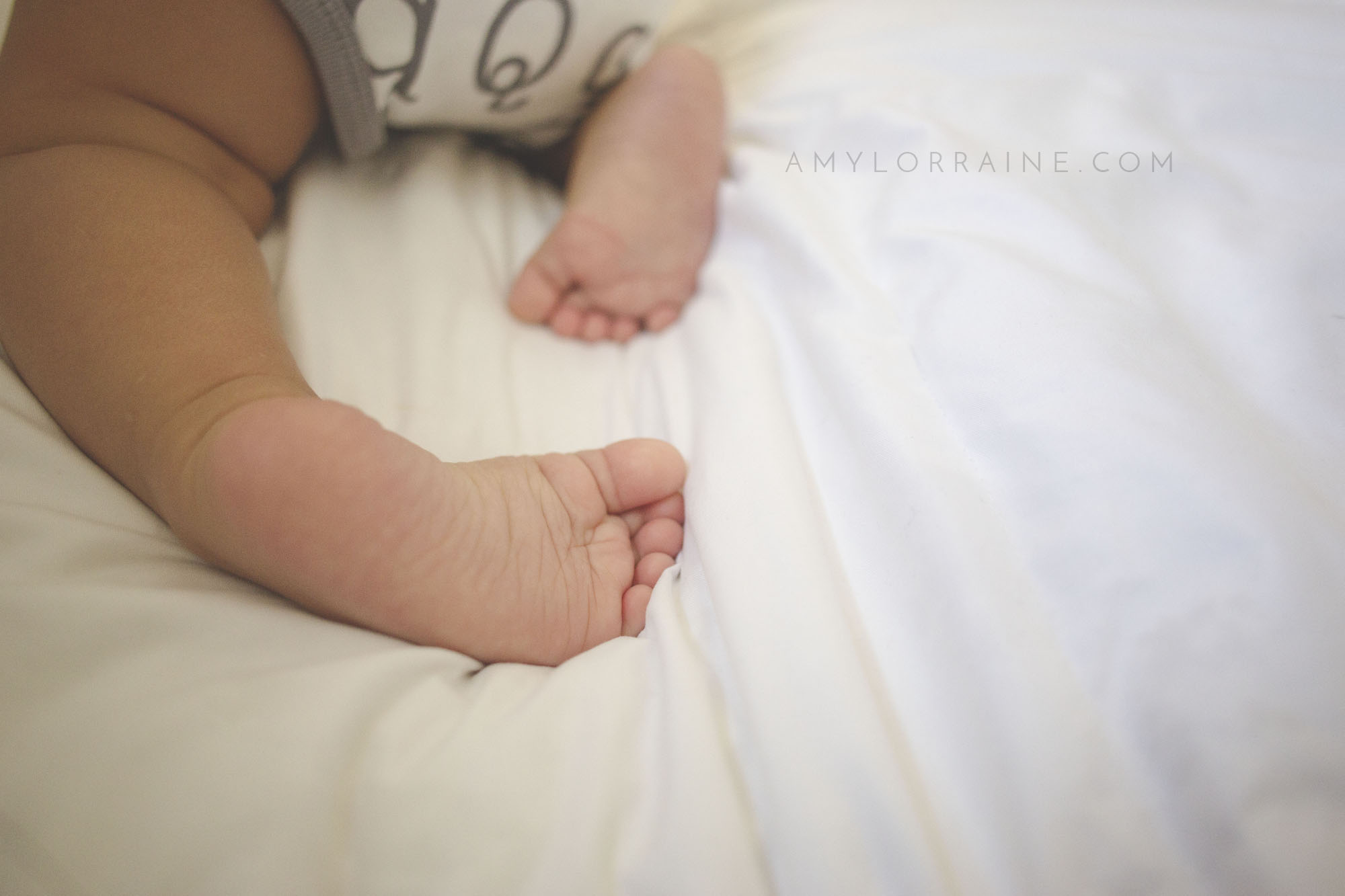 Yupp… that's spit flying out of his mouth.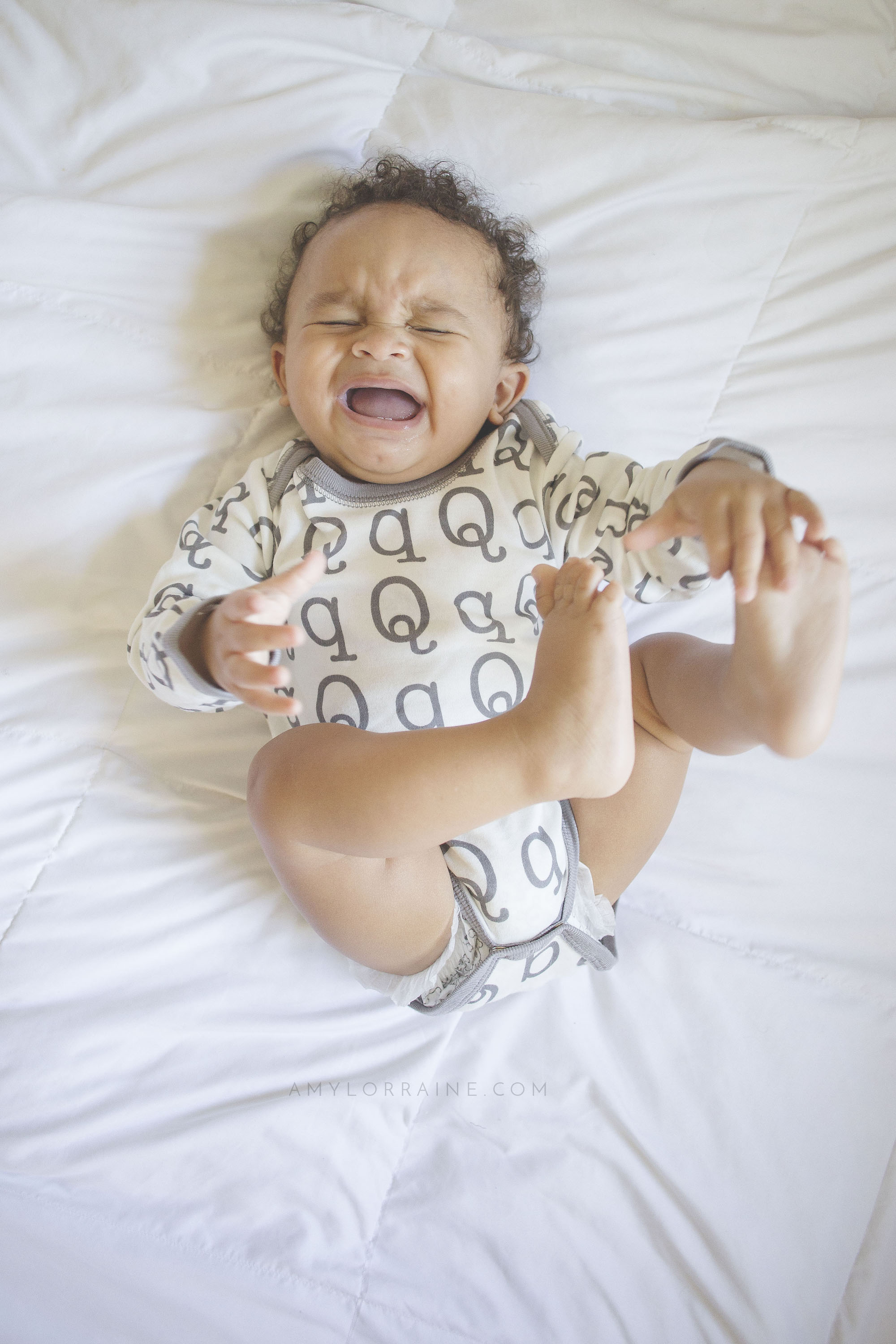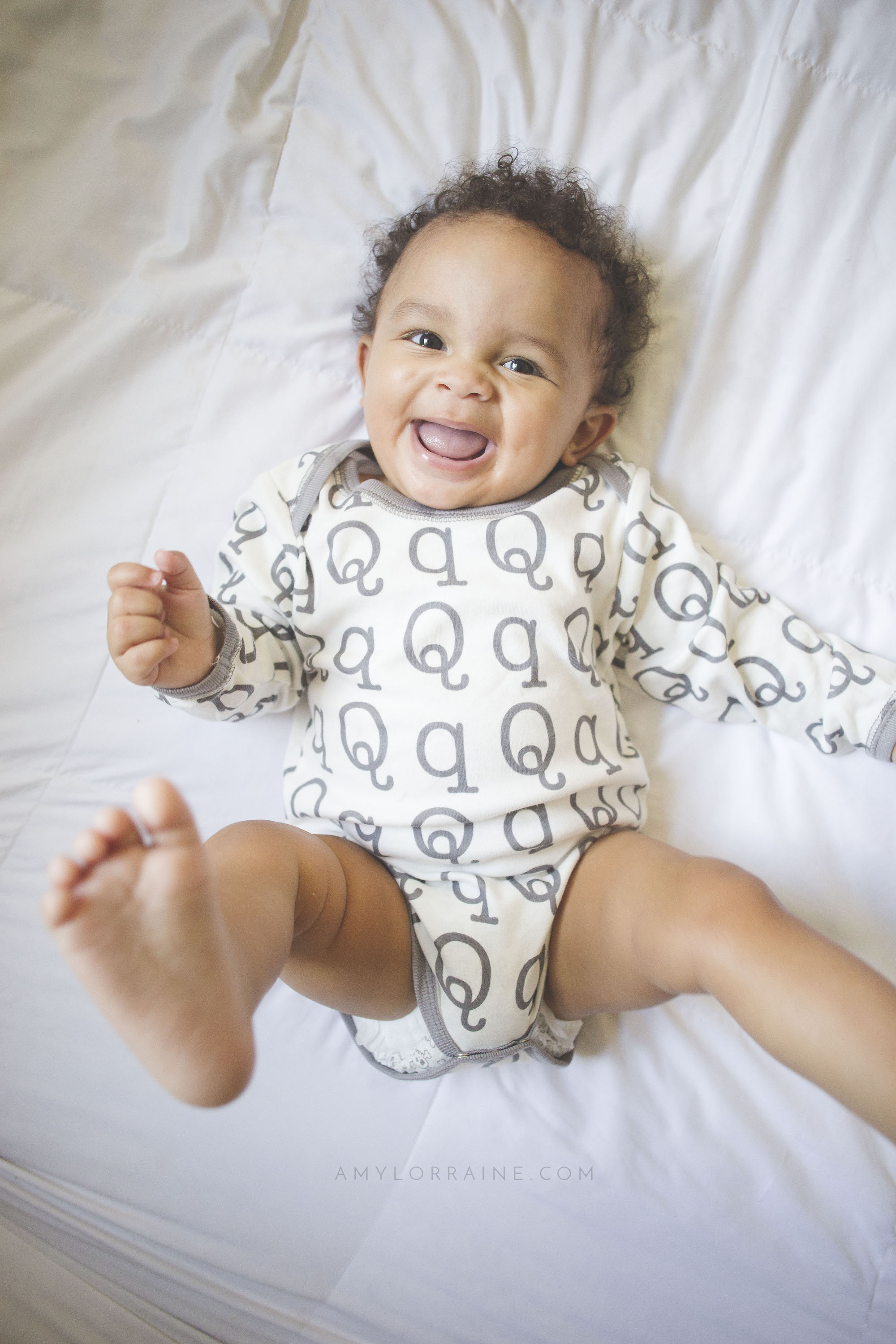 Want to remember what he looked like last month?

Amy Lorraine is a Lifestyle and Wellness Blogger who calls southern Maryland home. She blogs at AmyLorraine.com, creates crafts, prints and designs in her Etsy shop, and shares her essential journey at The Oil Adventures.

–LET'S BE FRIENDS–
Instagram || Facebook || Twitter || Youtube || Pinterest
Follow me on BLOGLOVIN' to stay up to date!