This is a new onesie! Quentin is fully up to 3-6 month clothes and we've packed away all the 0-3 month ones. Q weighs 14.7lbs and we'll see how long he is at his check up next week! This boy smiles, babbles and laughs all the time. He also drools, chews on his hands and has even started grabbing his feet to chew on them too. Both feet at the same time if he can. We're getting more sleep! (fingers crossed) And we still don't have any teeth yet. We're co-sleeping so he finds more comfort laying in bed next to mom and dad to fall asleep than he does being rocked. Kind of a blessing and a curse. Because while laying down next to him waiting for him to drift off, I may or may not have done the same and woke up 5 hours later with him. #Oopsie. He loves this video on youtube after promising myself I wouldn't be that kind of parent. HA. We sing it to him all the time too. And if he's not sleeping or eating he loves to be bouncing and kicking those legs.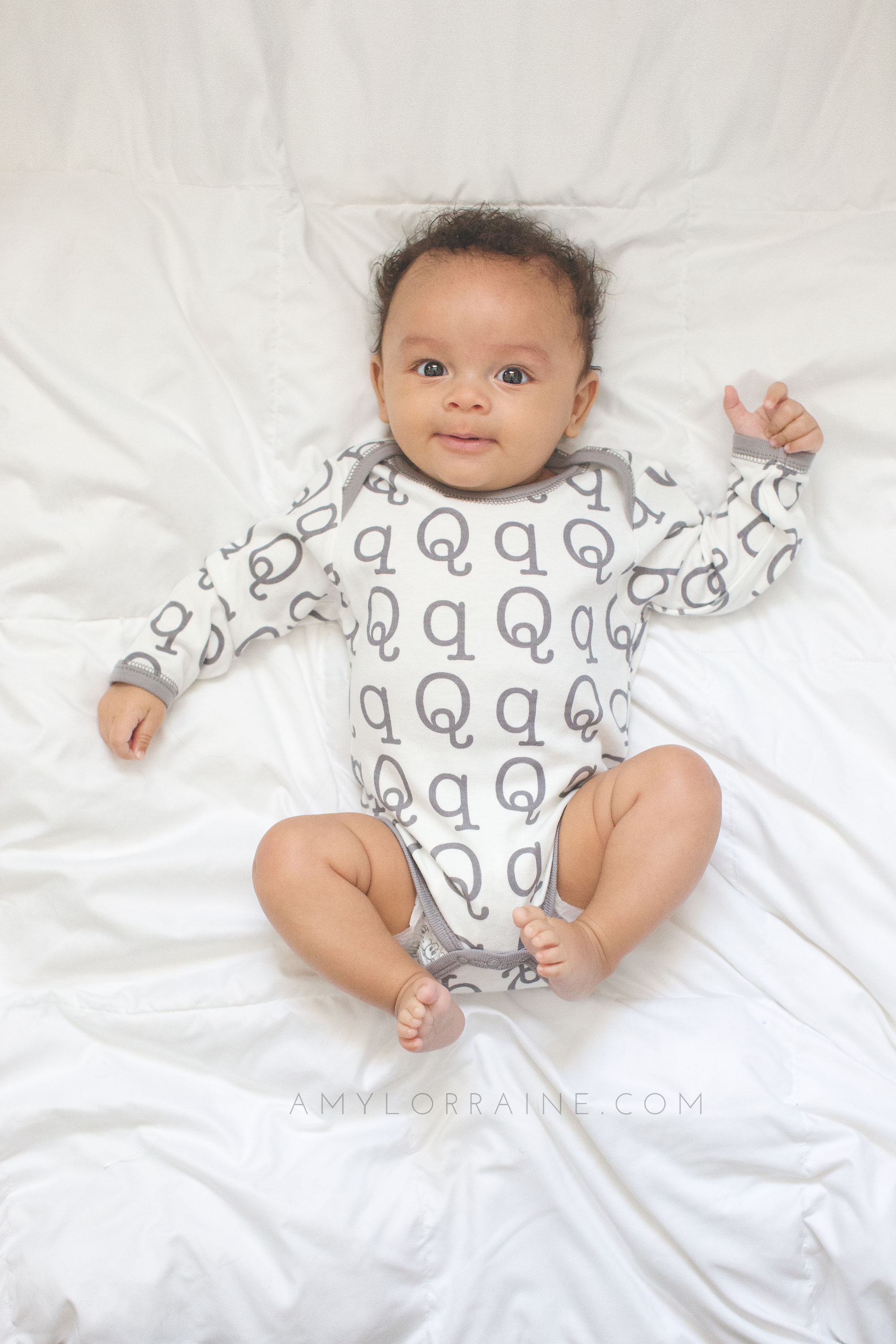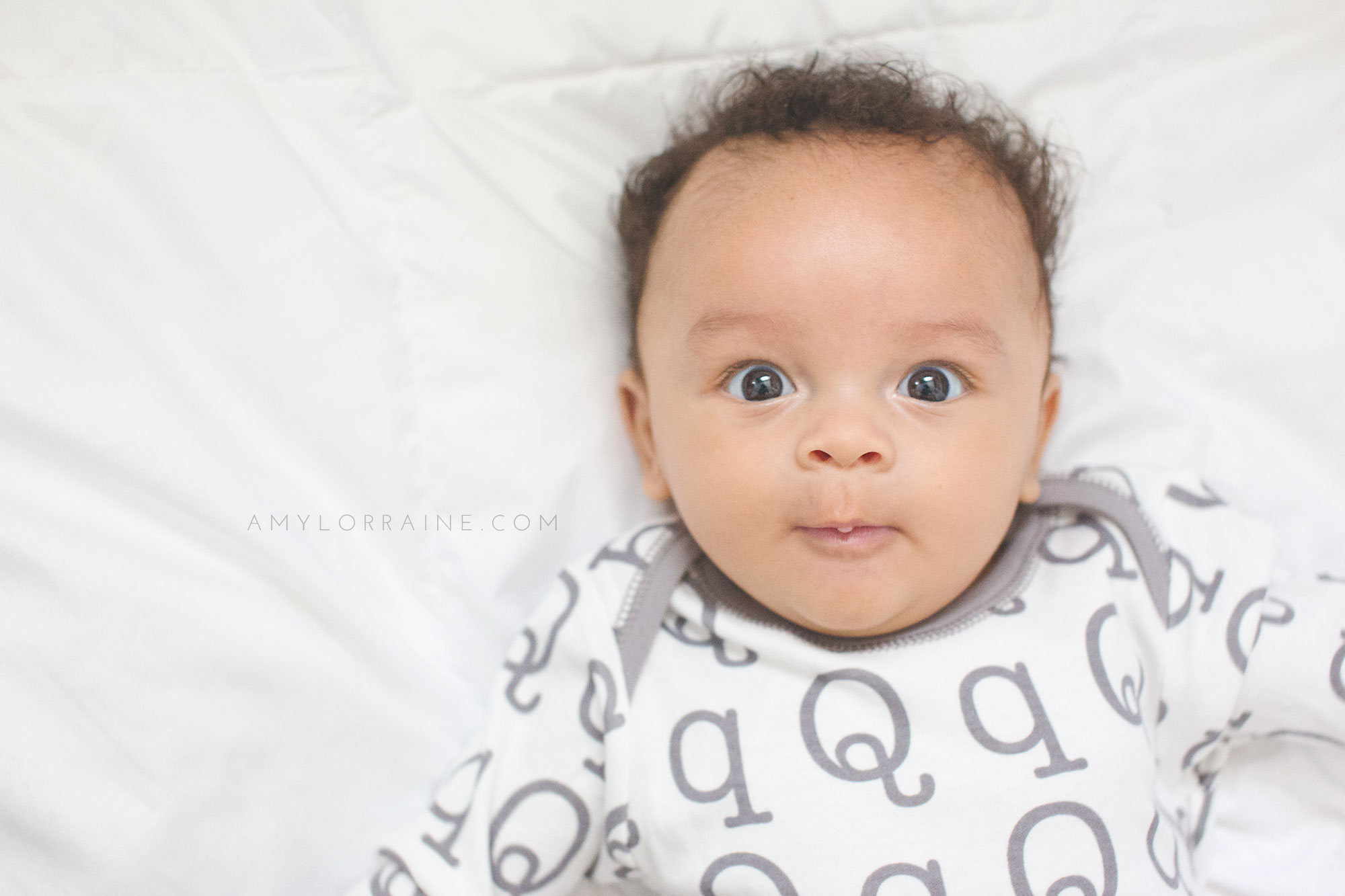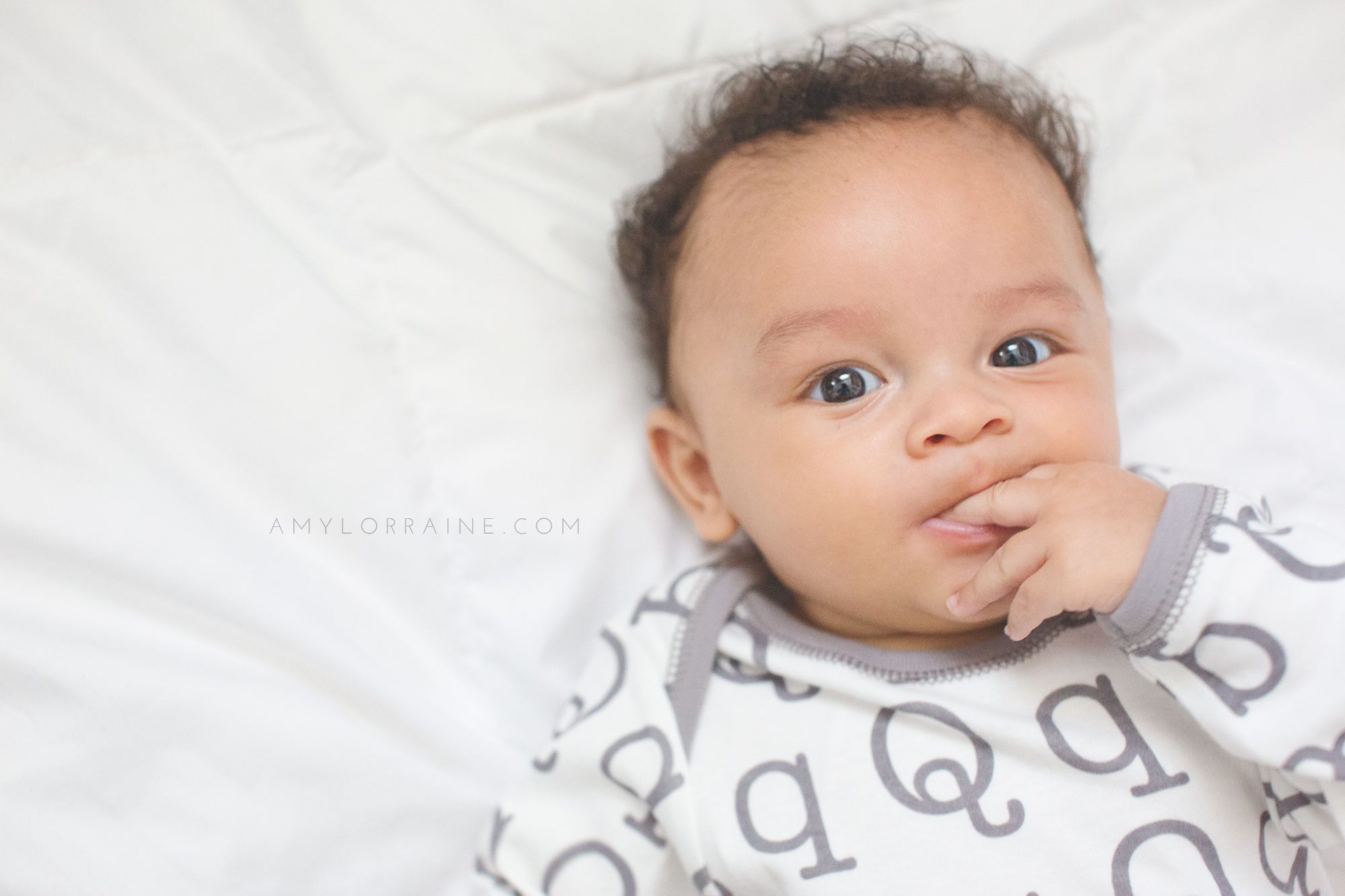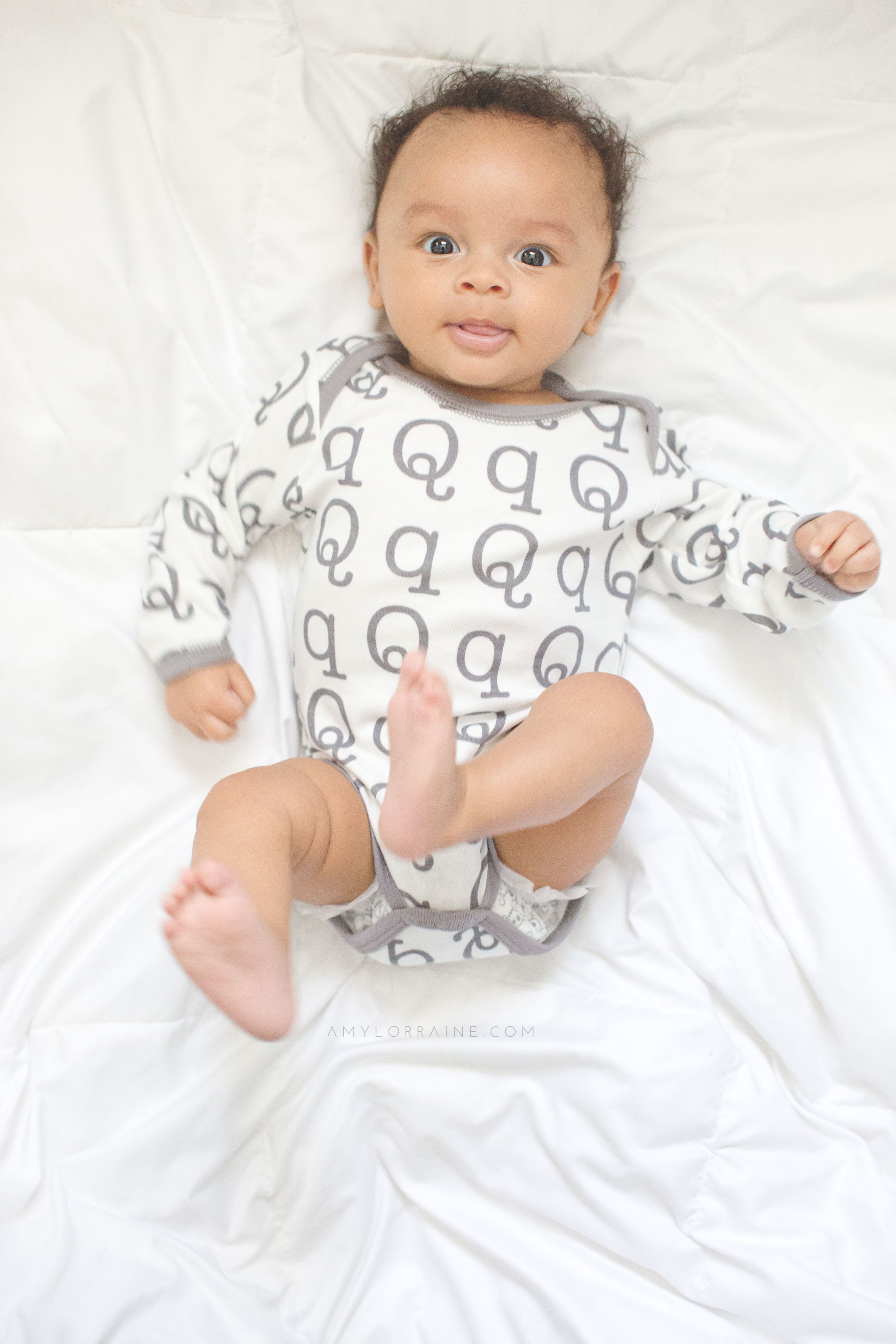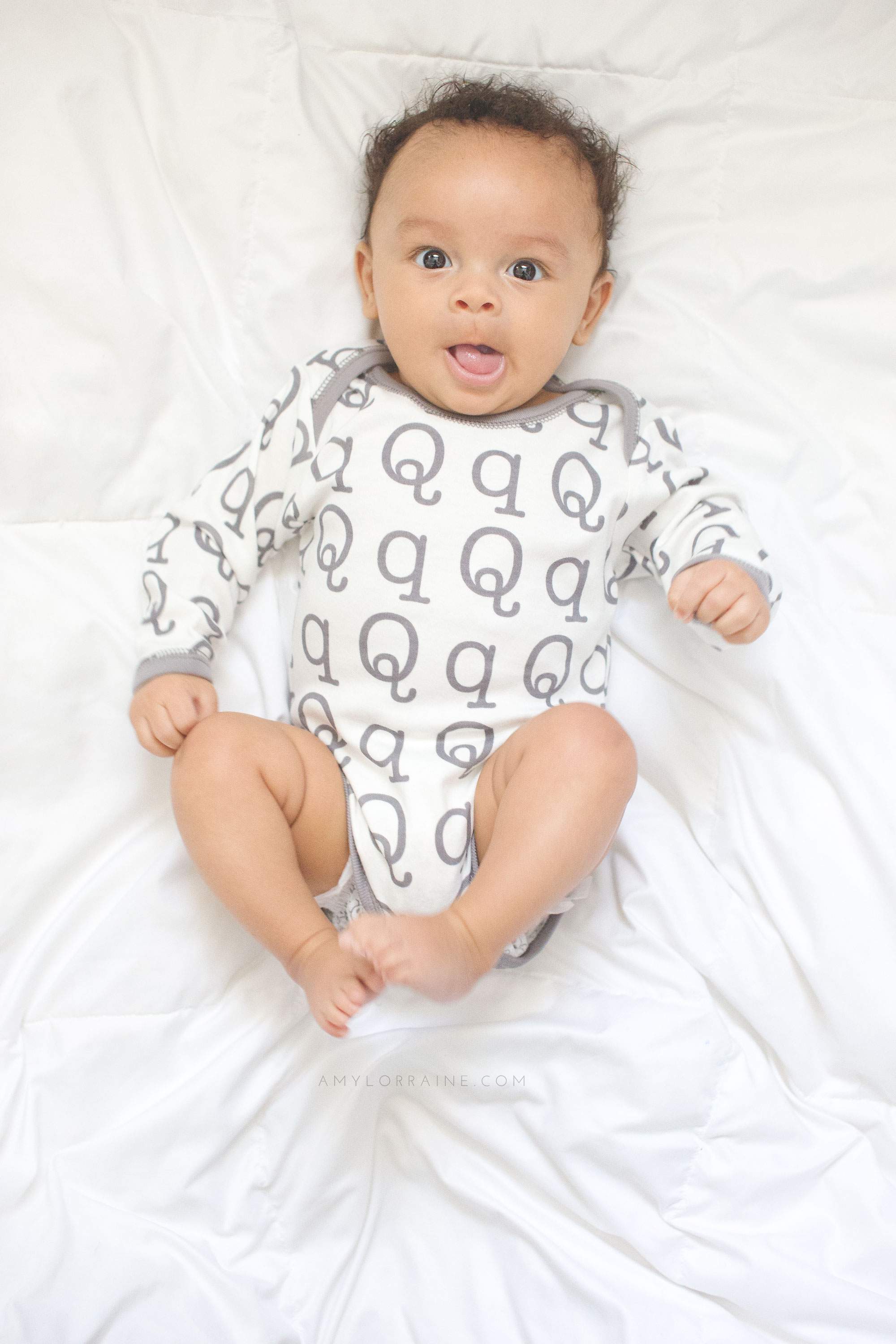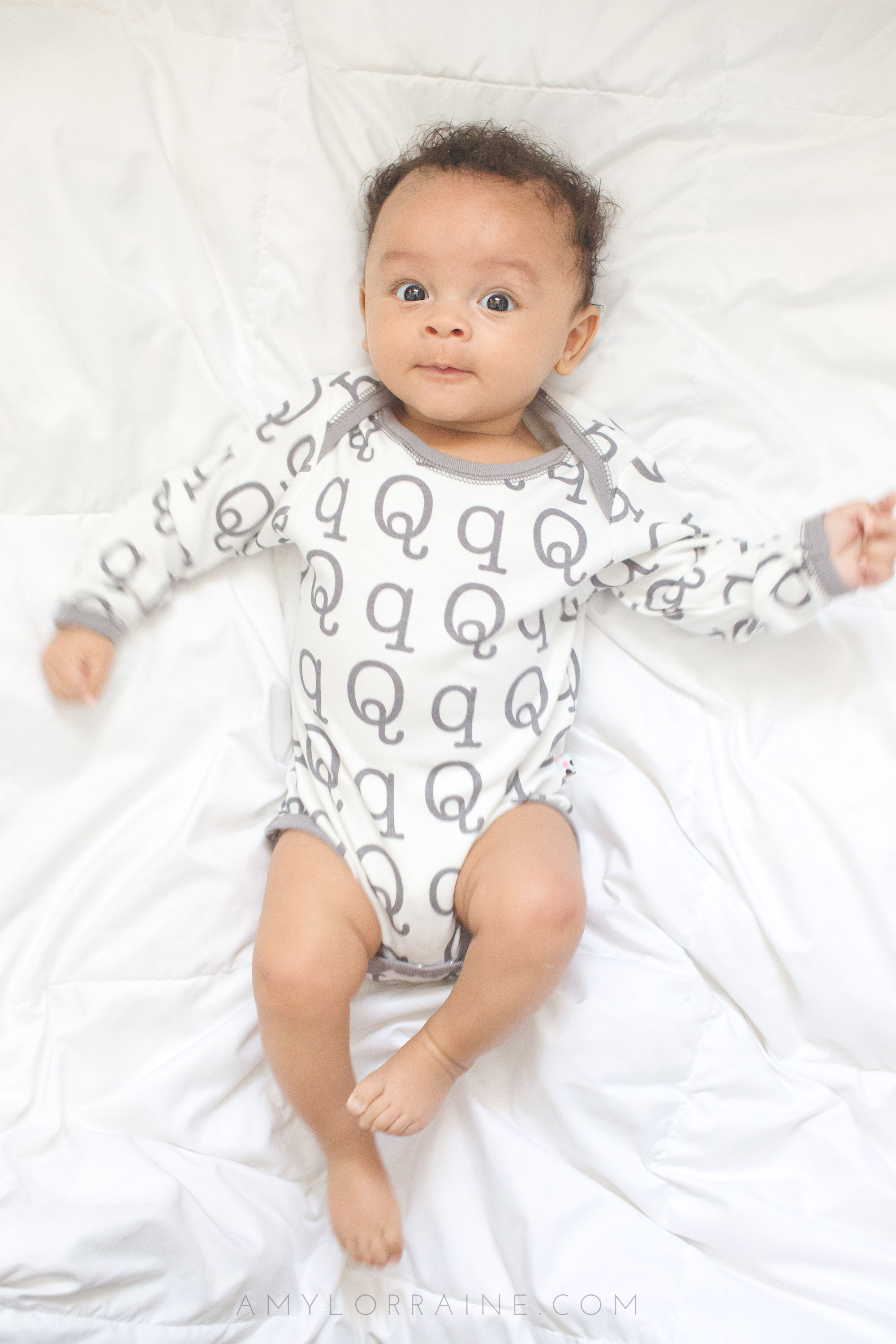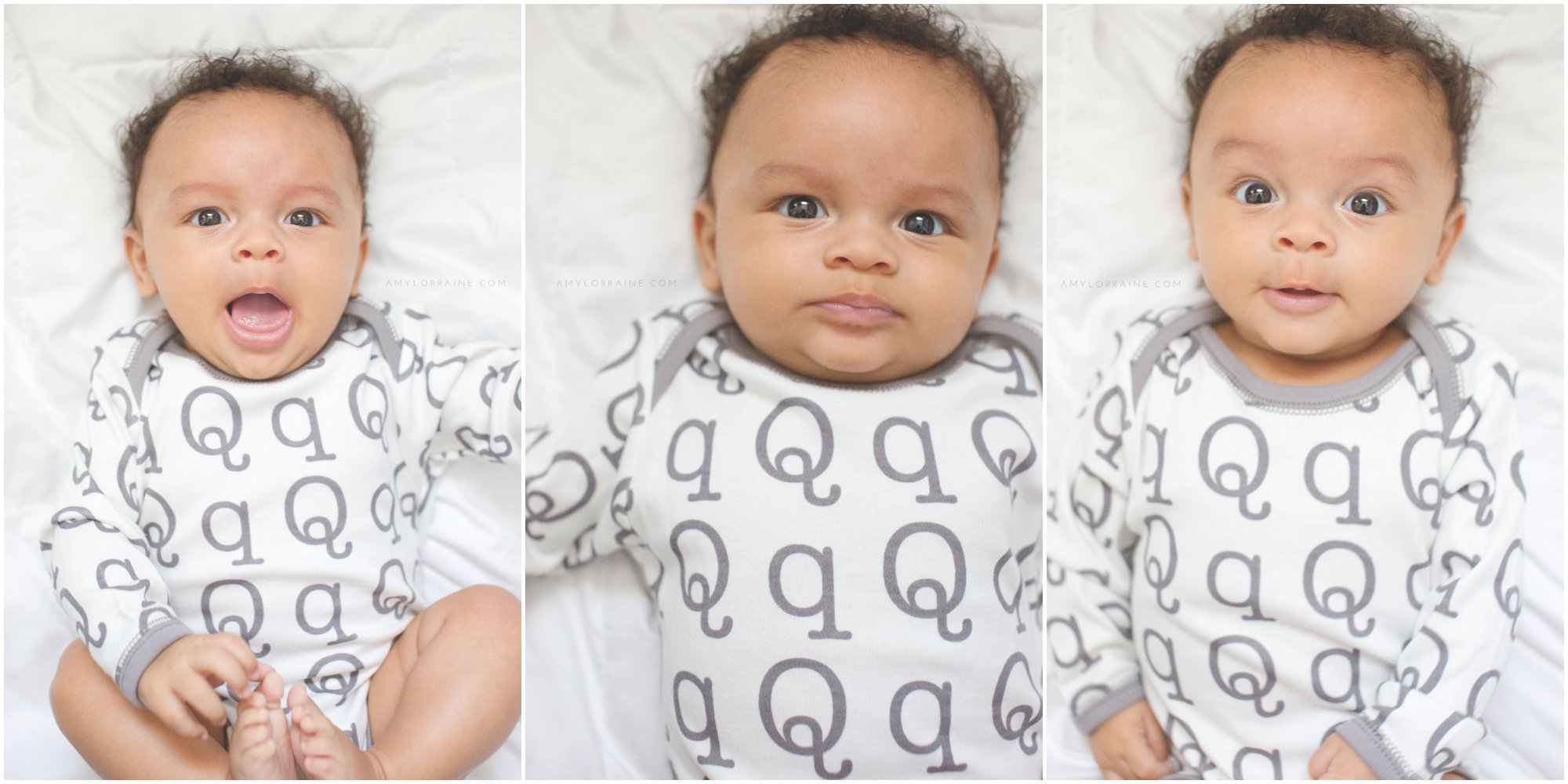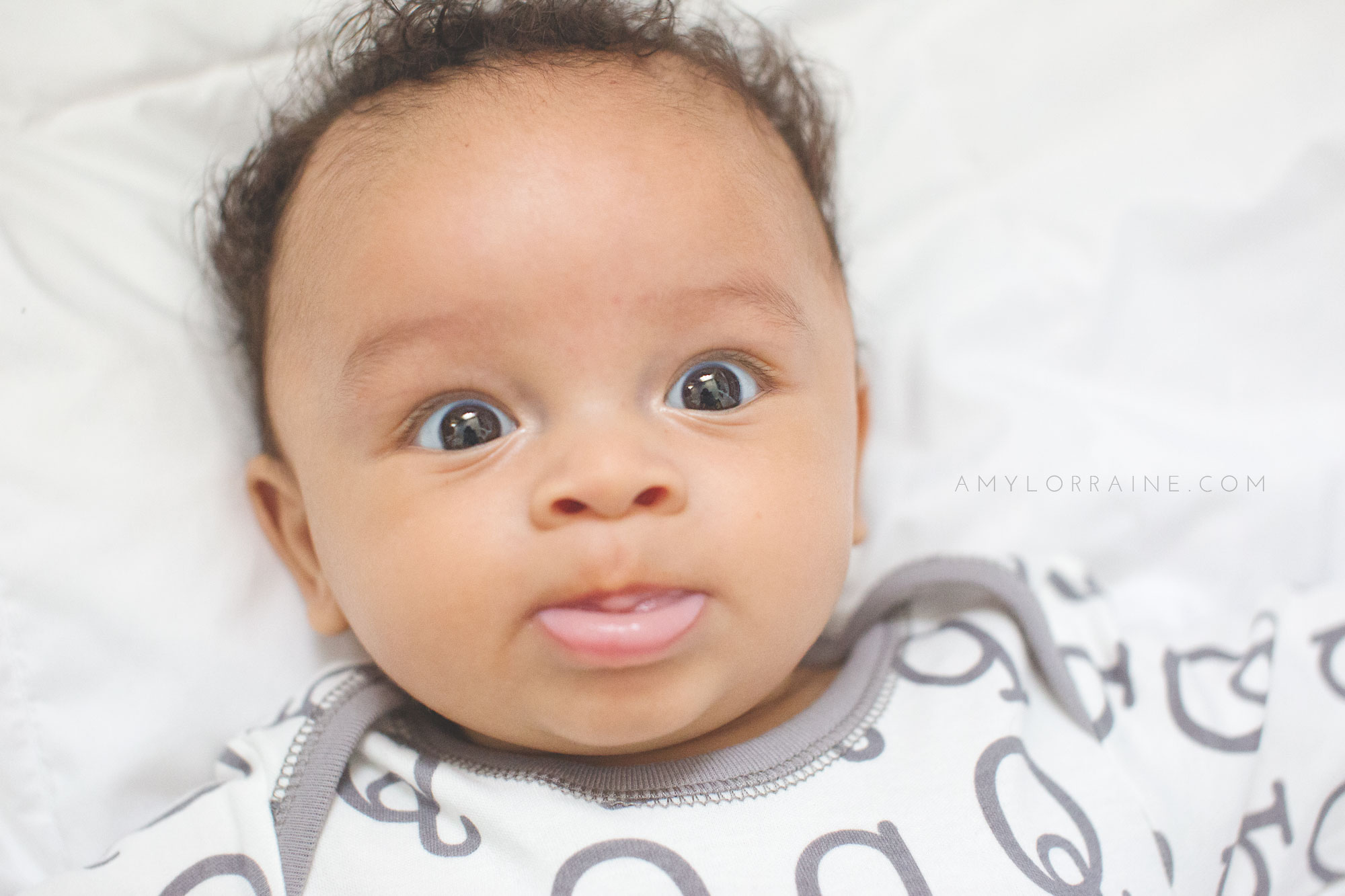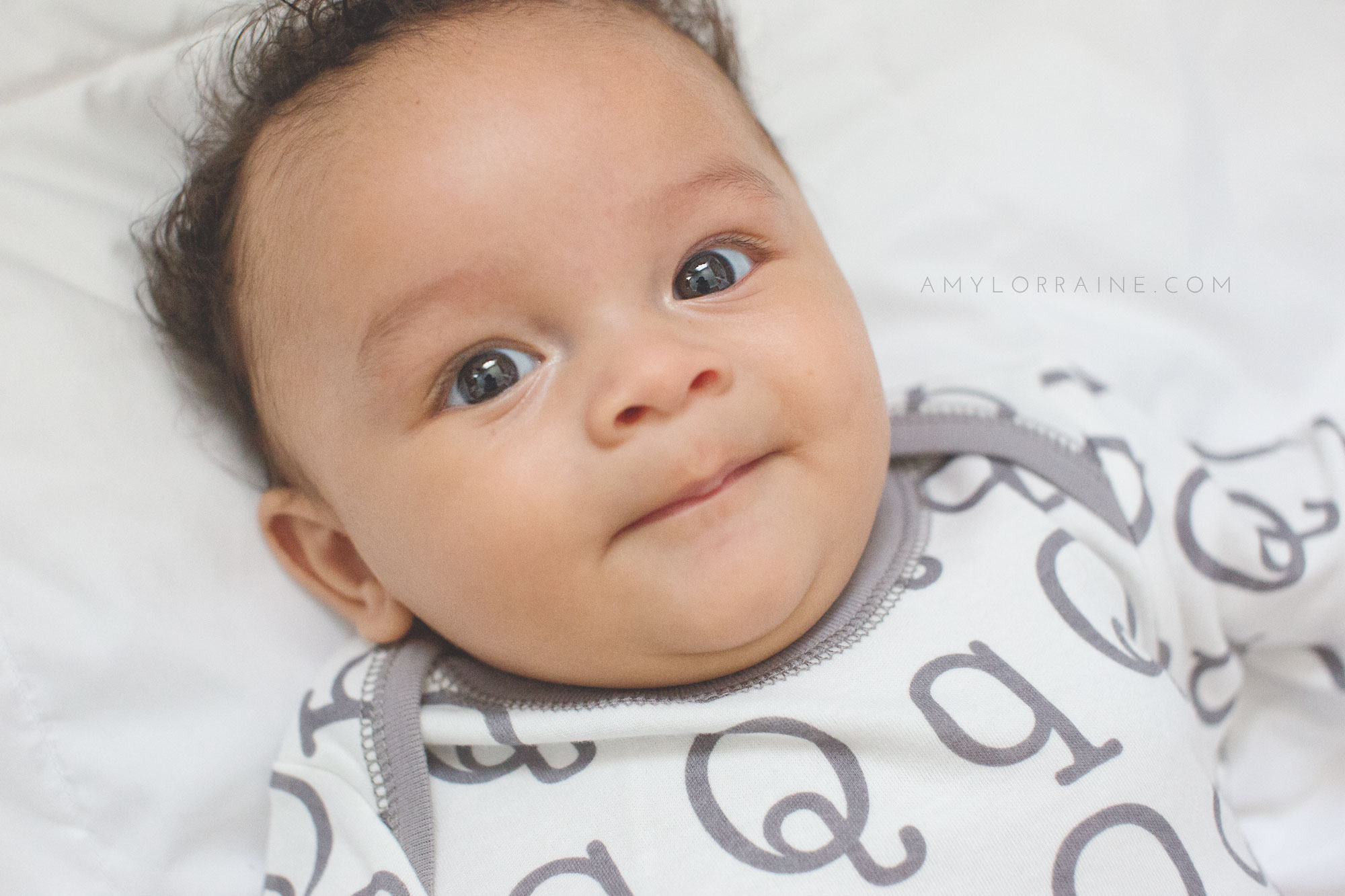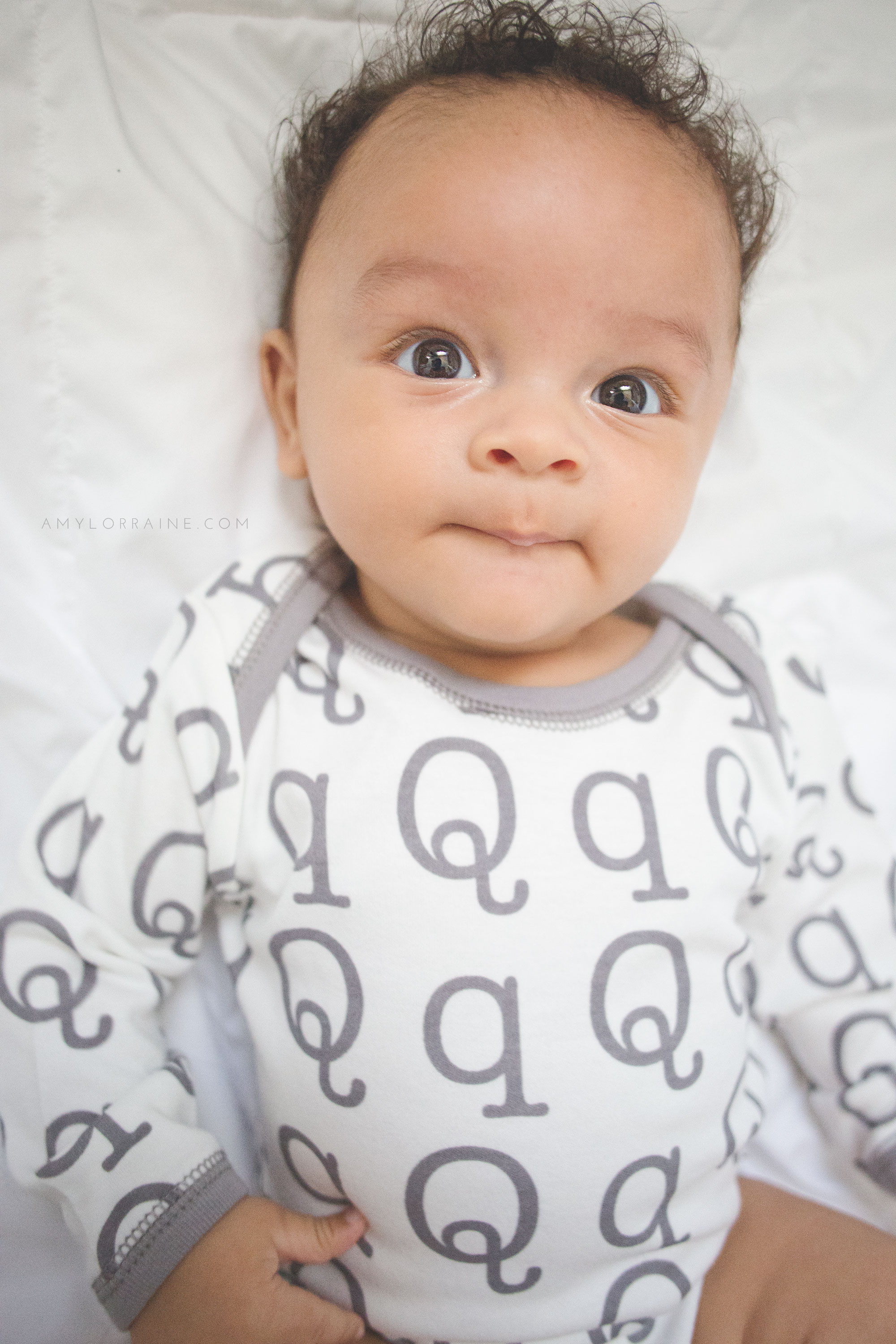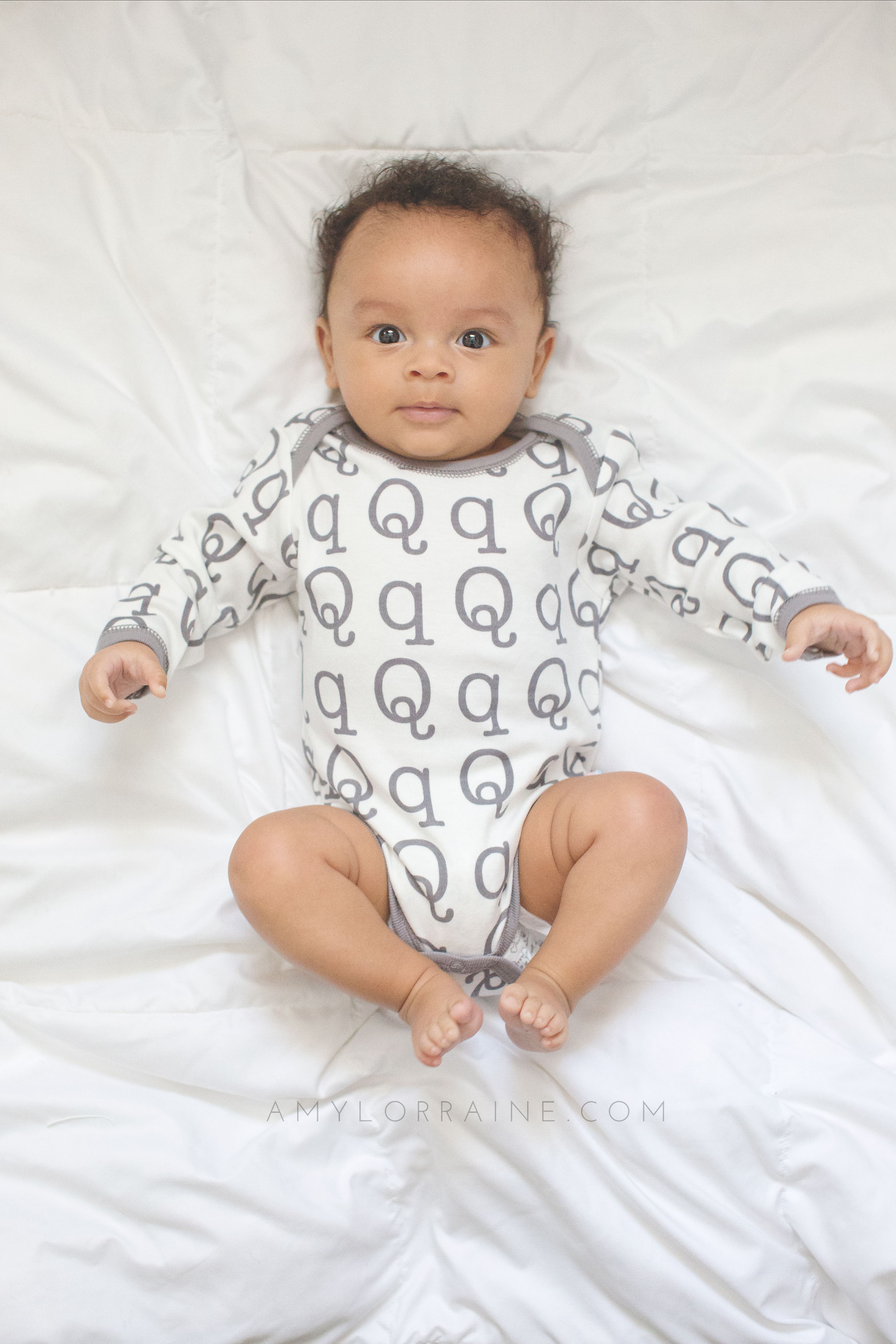 Want to remember what he looked like last month?

Amy Lorraine is a Lifestyle and Wellness Blogger who calls southern Maryland home. She blogs at AmyLorraine.com, creates crafts, prints and designs in her Etsy shop, and shares her essential journey at The Oil Adventures.

–LET'S BE FRIENDS–
Instagram || Facebook || Twitter || Youtube || Pinterest
Follow me on BLOGLOVIN' to stay up to date!