Just almost made it while it's still his five-month-o-versay. This month was a bit much as mama had to deal with mastitis for the 4th time so better late than never. We celebrated Mother's Day snuggled in bed and celebrated Daddy's birthday all in onesies. He is a pretty happy boy unless he's hungry or sleepy. He loves babbling to us and may have started saying "ma-ma-ma-ma" 😉 We're definitely teething but no teeth so far. SO MUCH DROOL THO. Q has got rolling over down and starting to sit on his own but mostly dives face first. He's working on a crazy curly top and still straight back of the head hair do, but it's also starting to fall out so we'll see what happens with it. It's got a mind of it's own.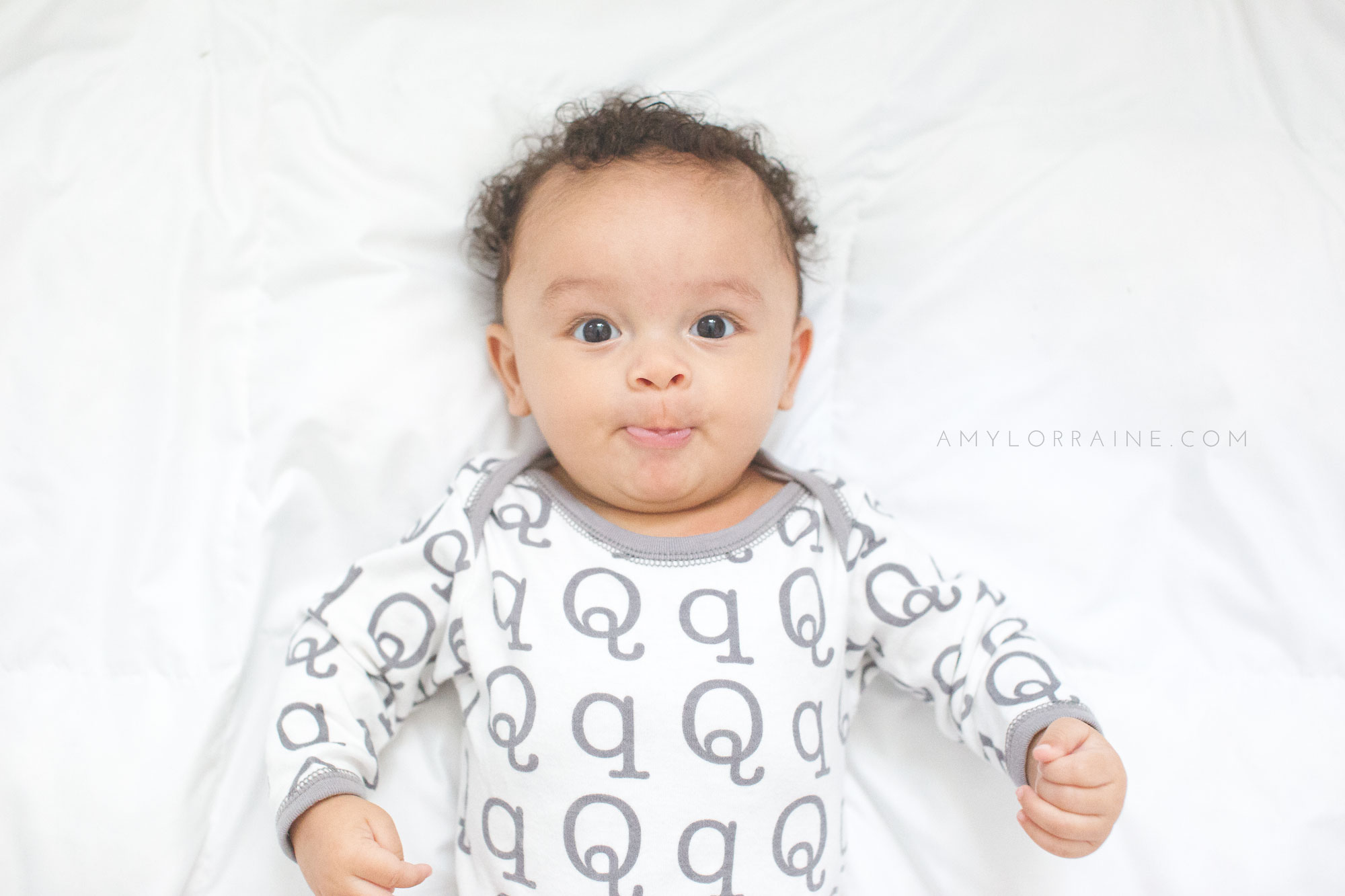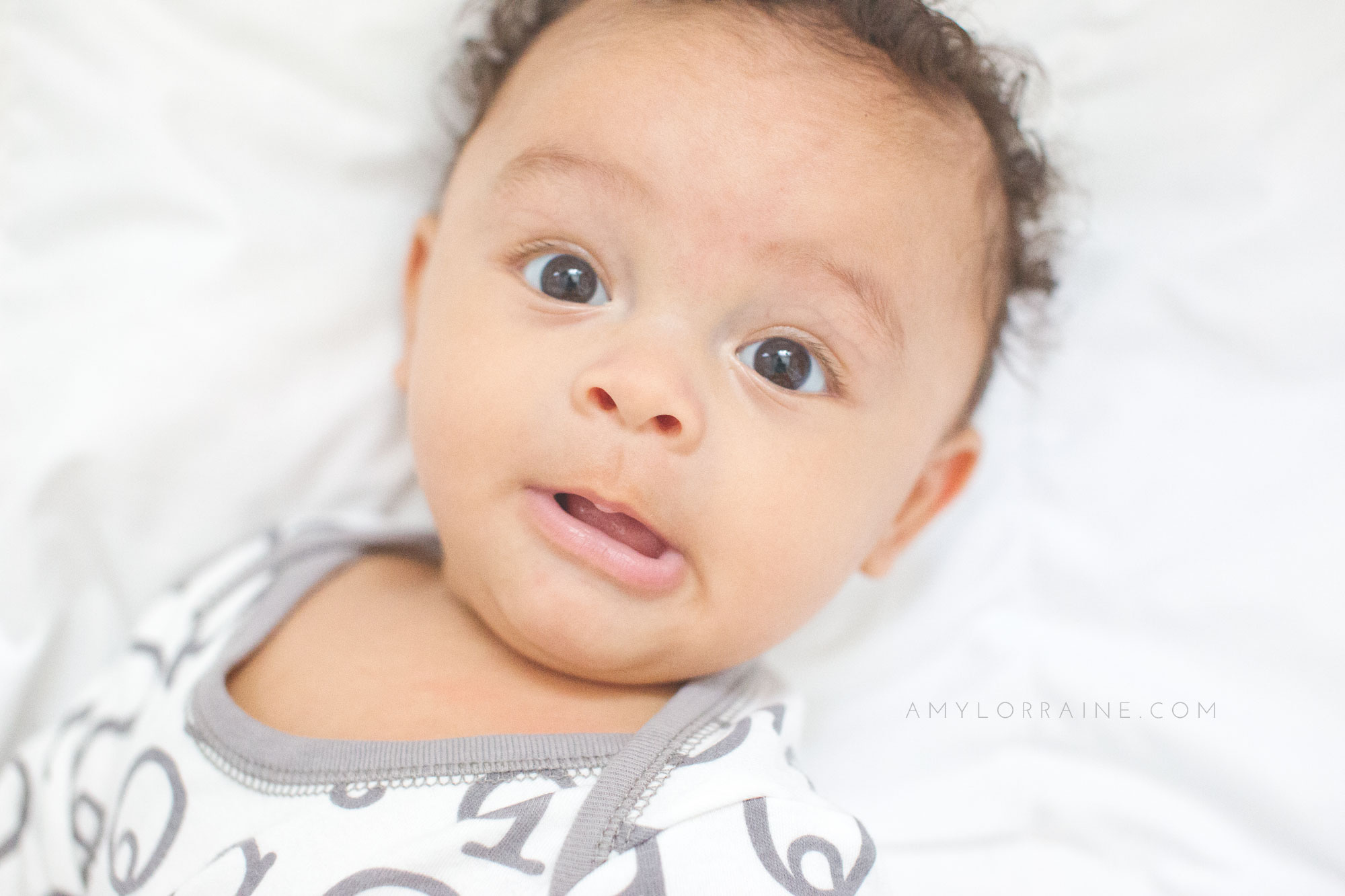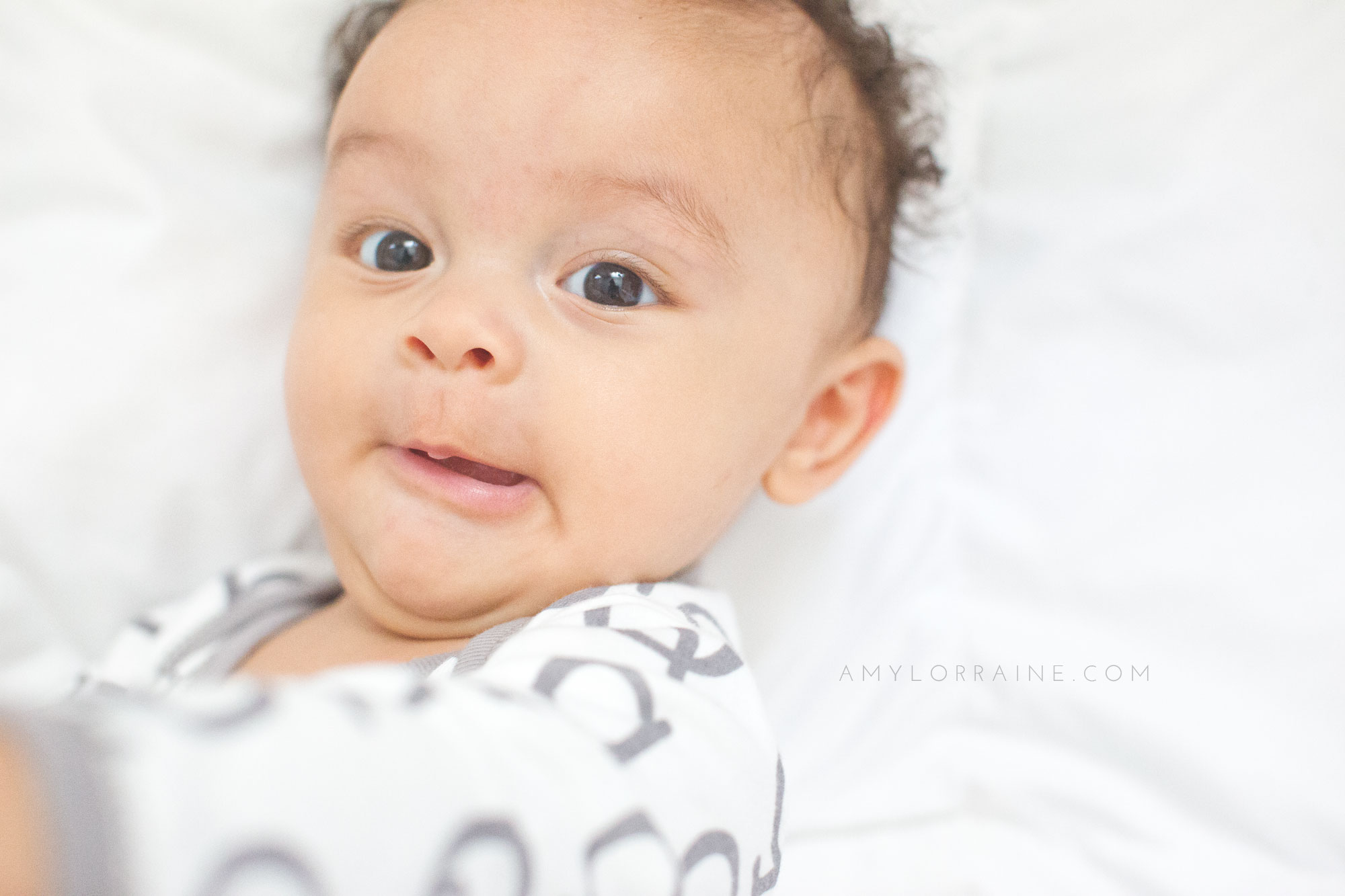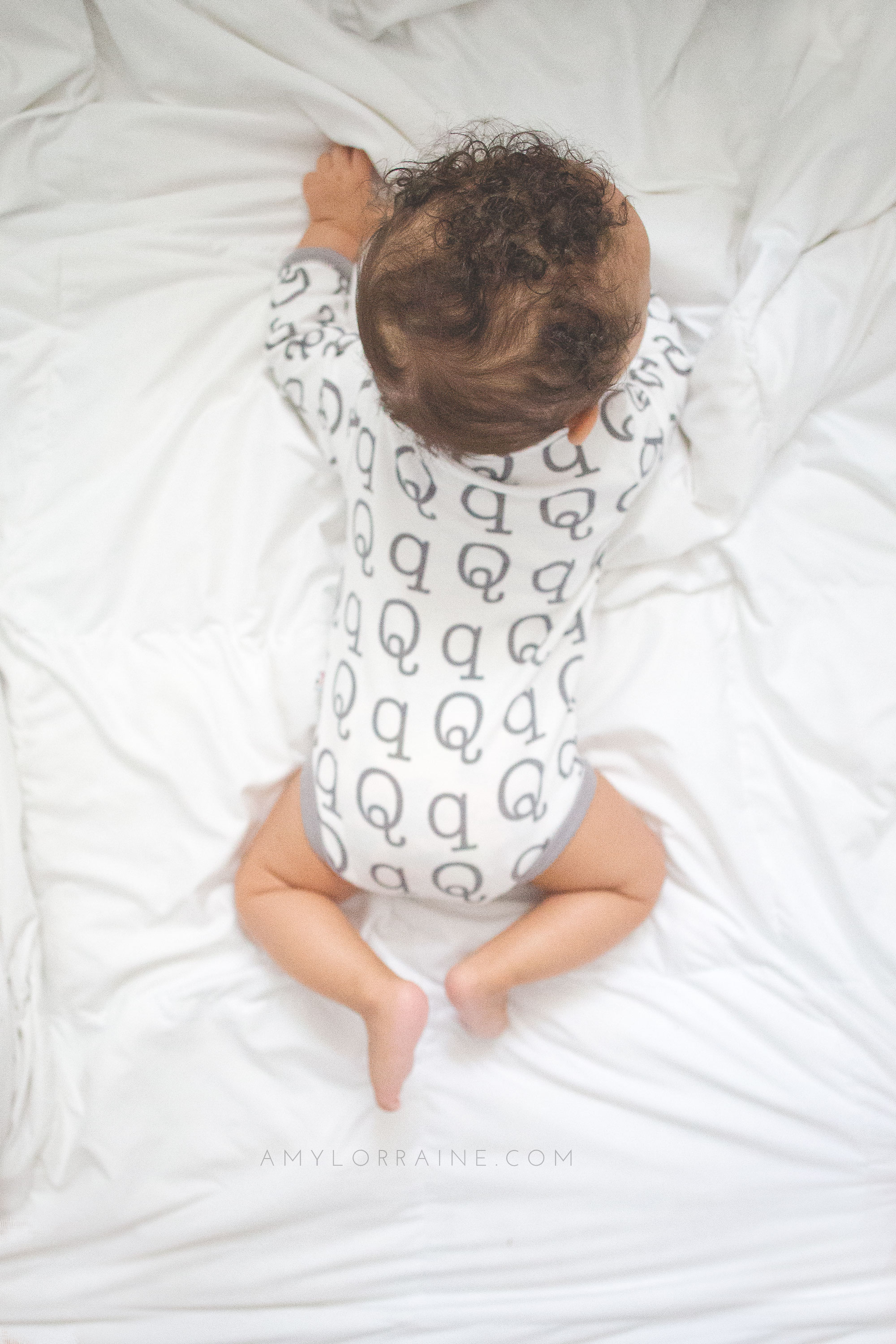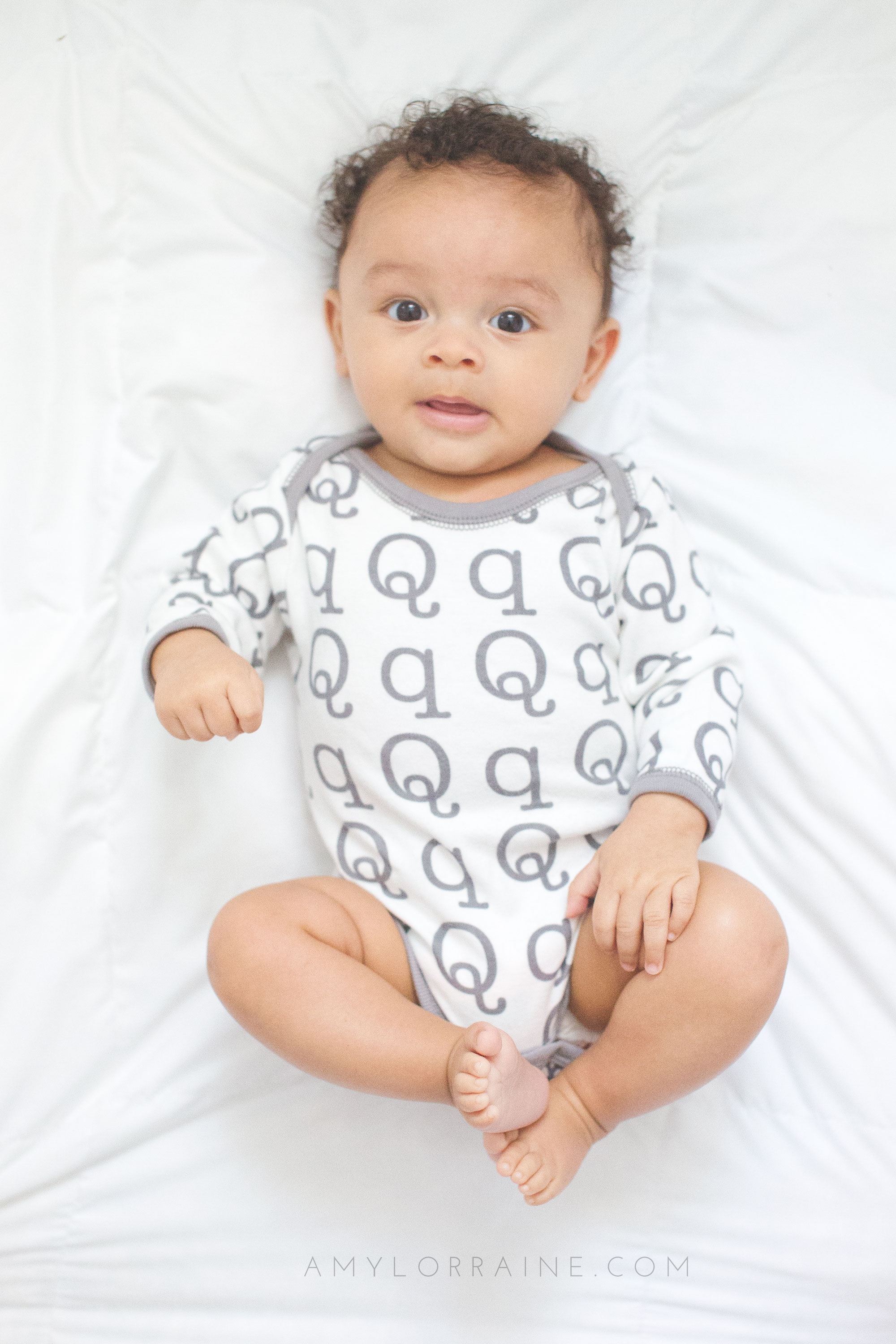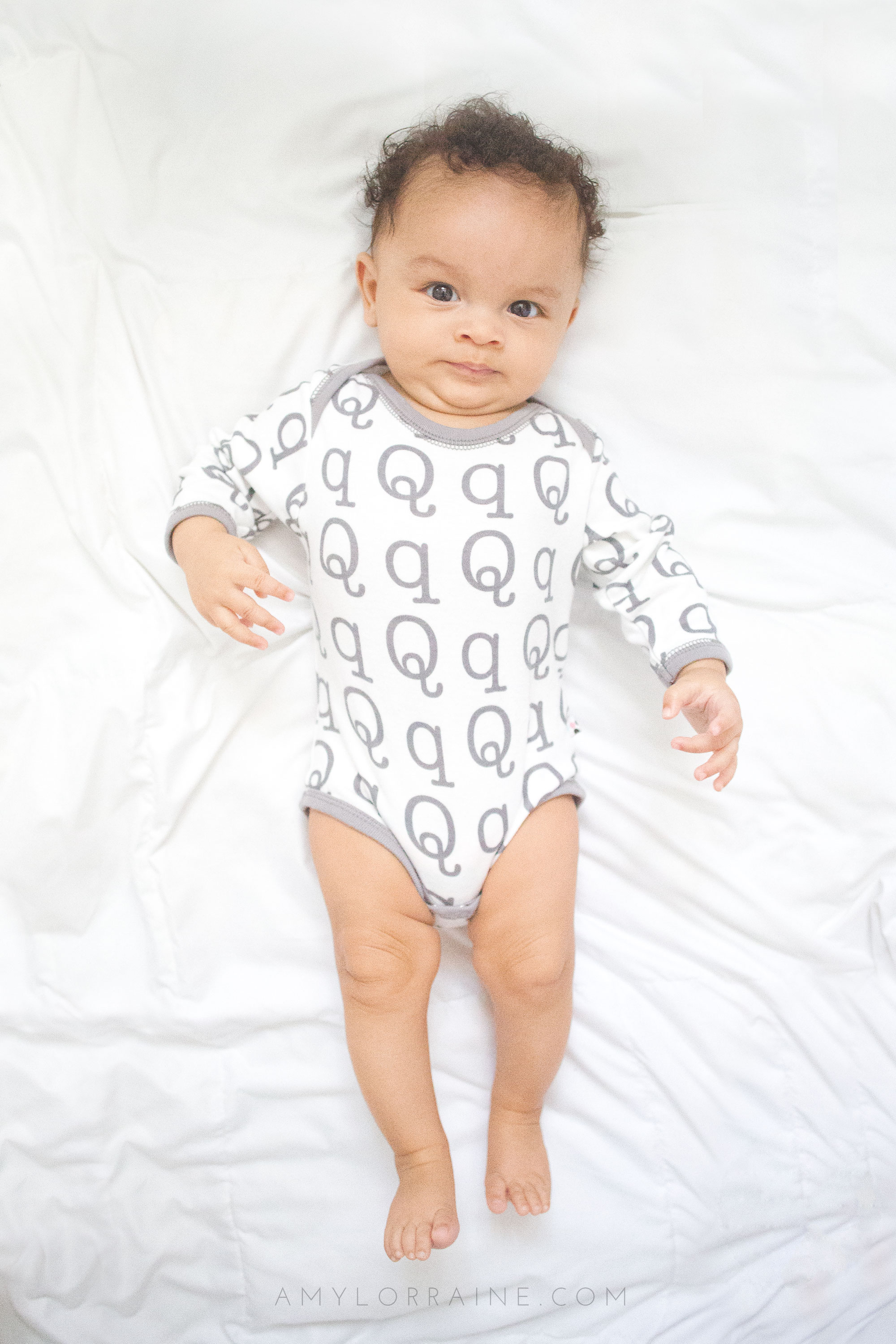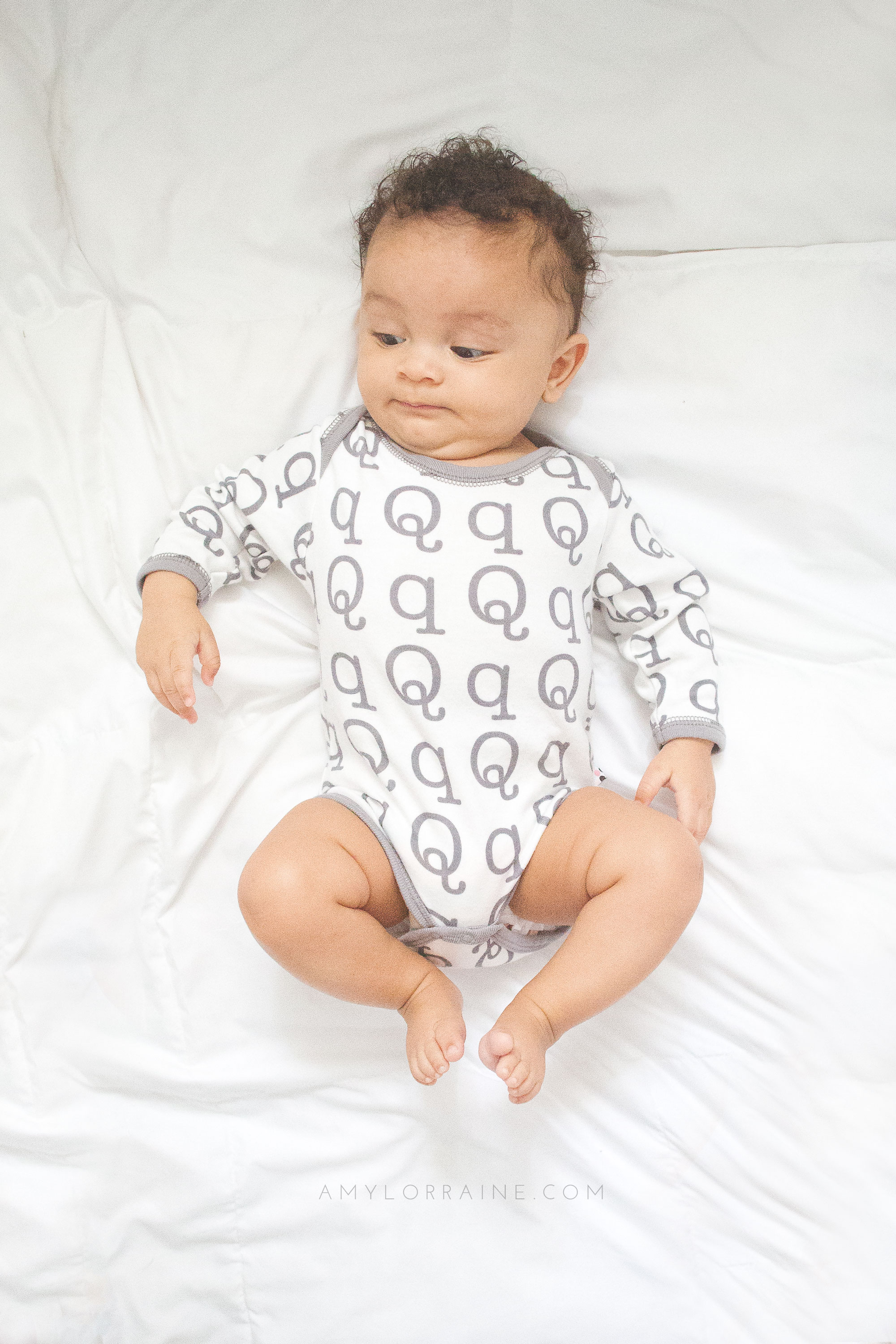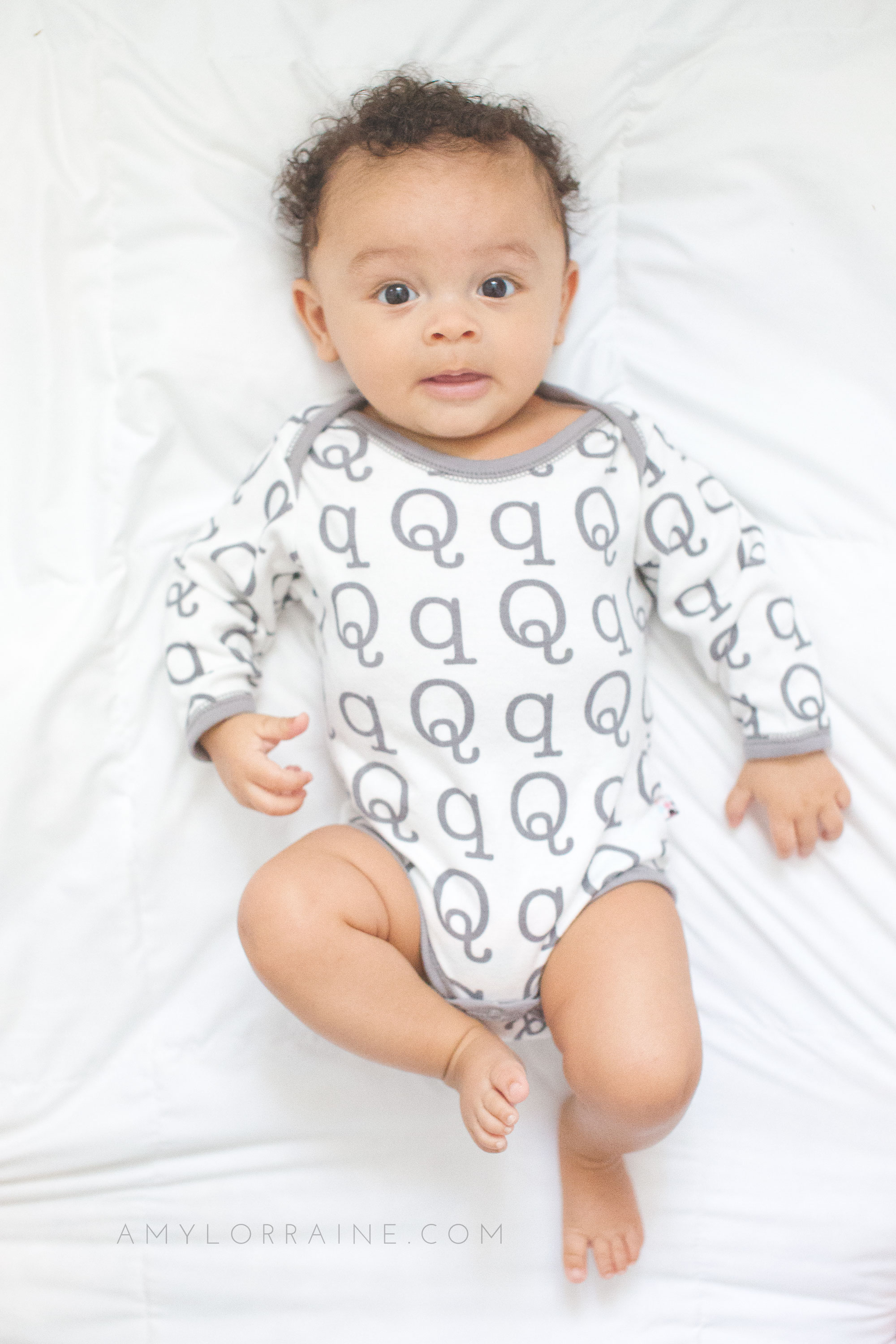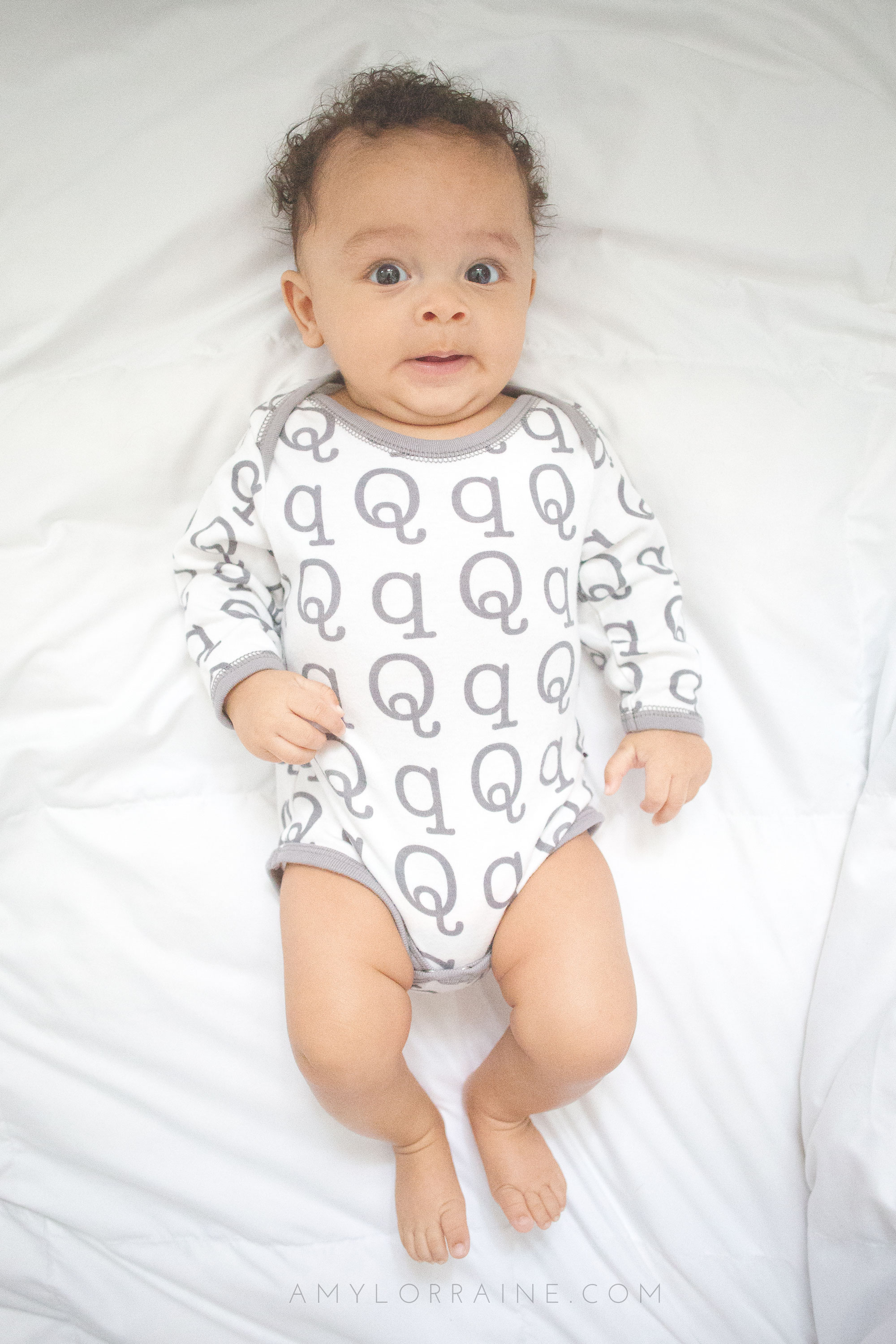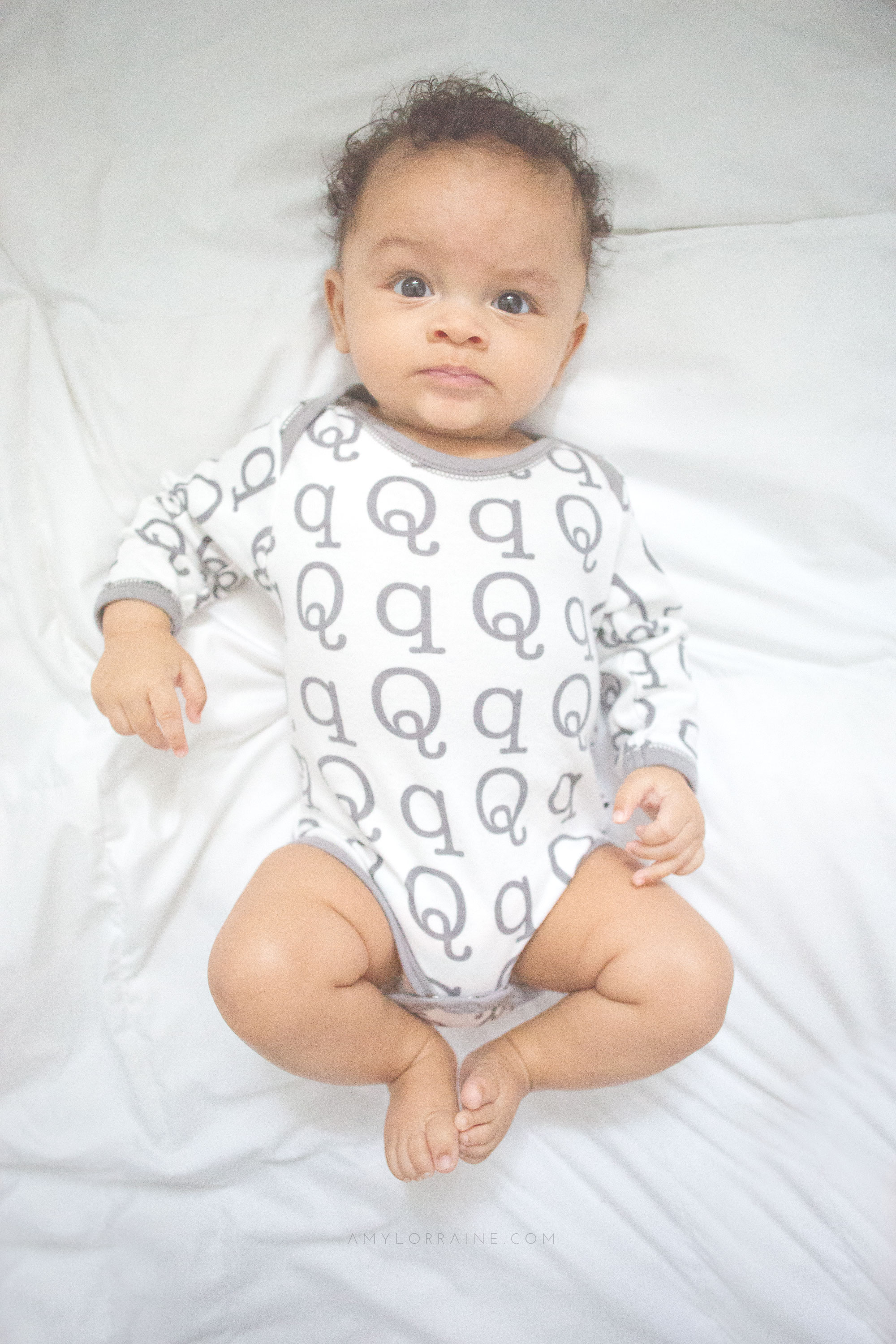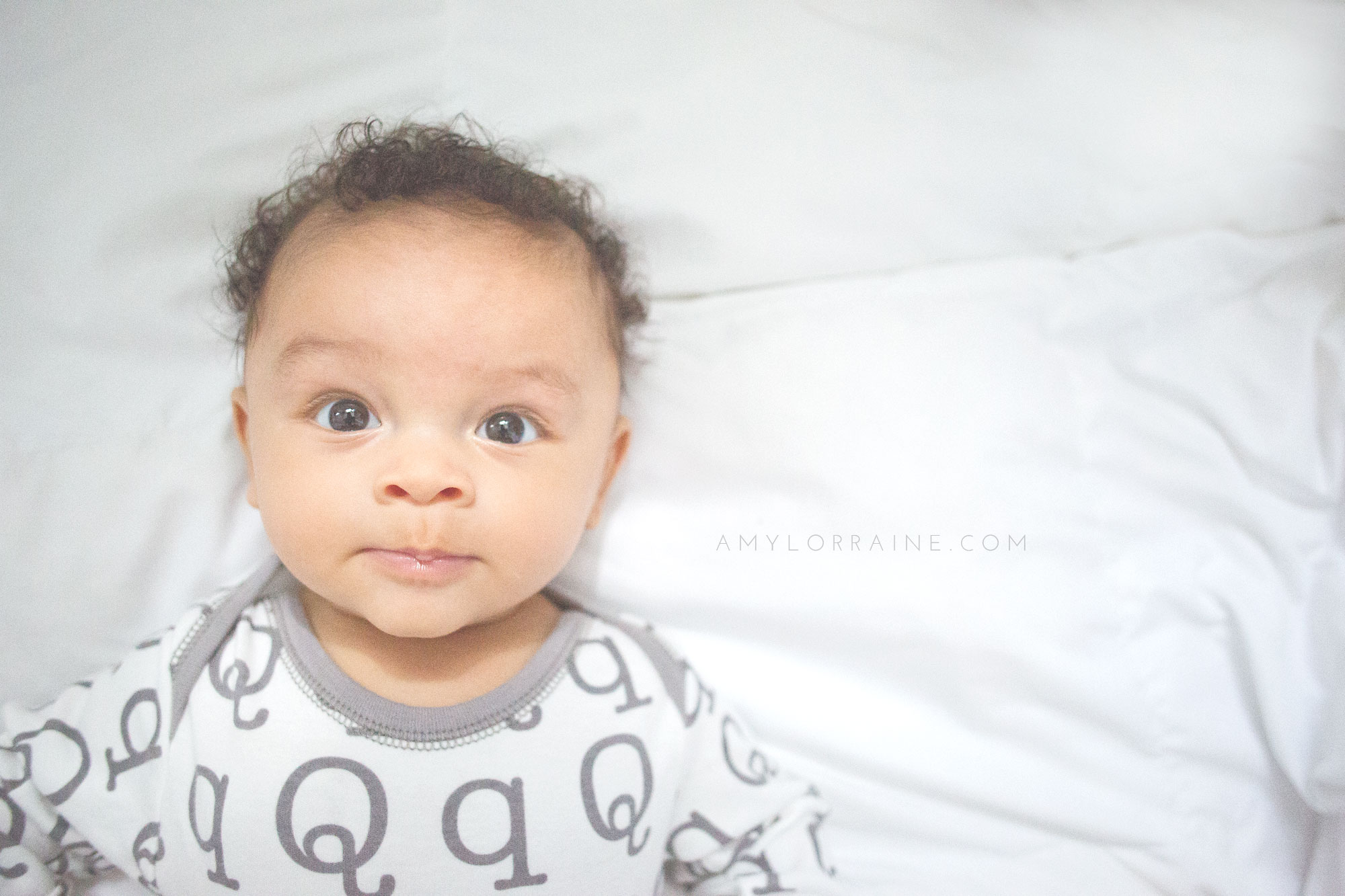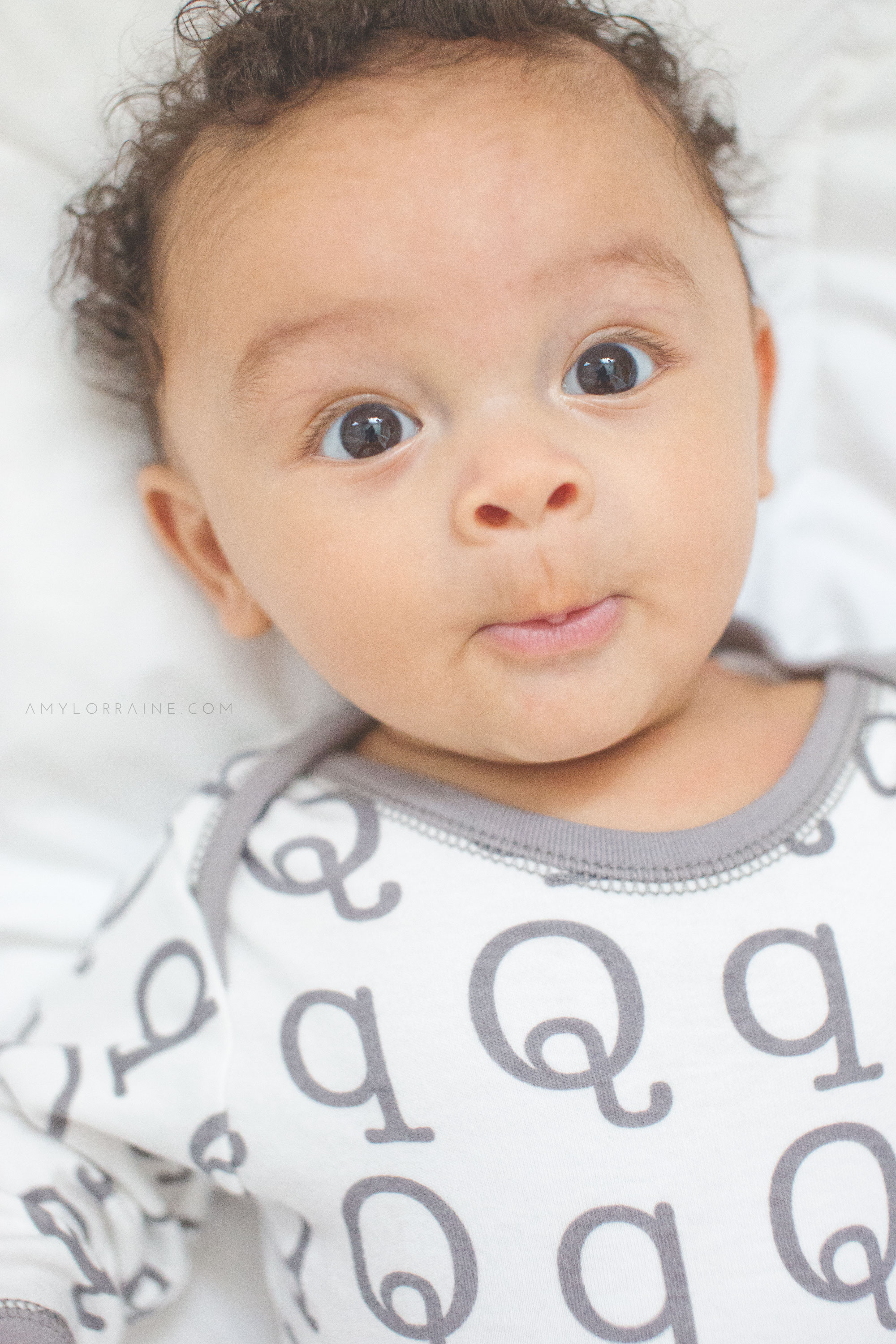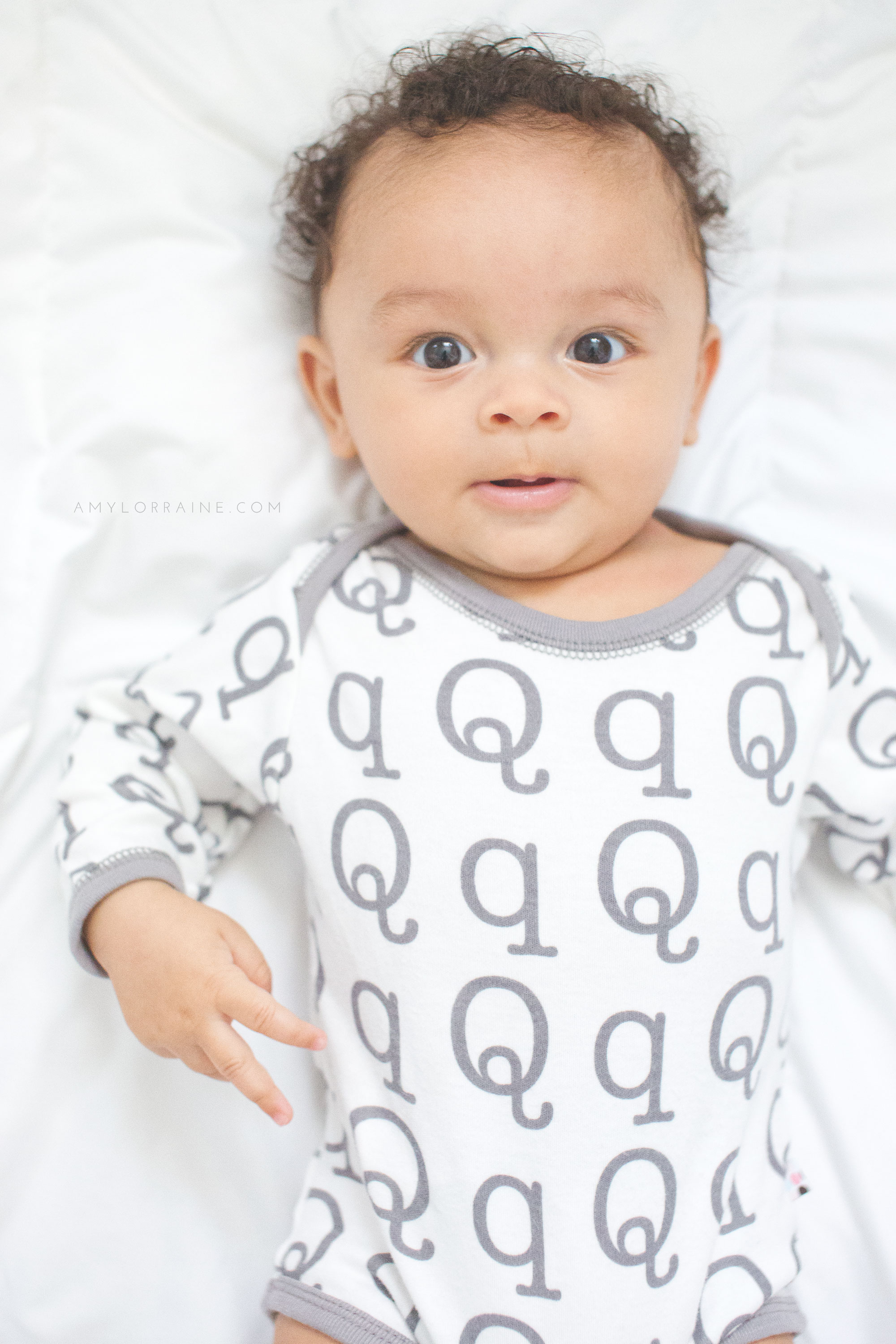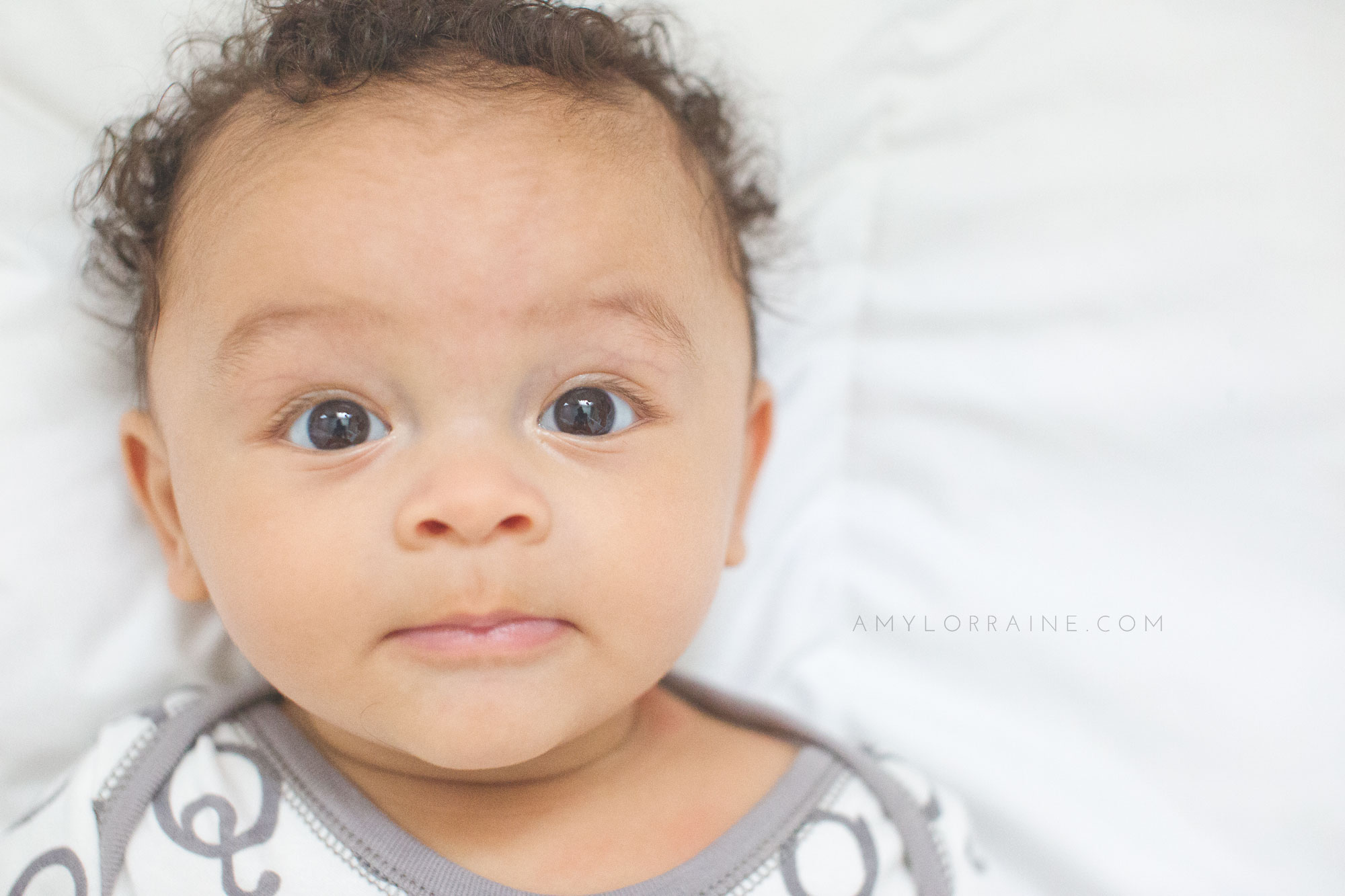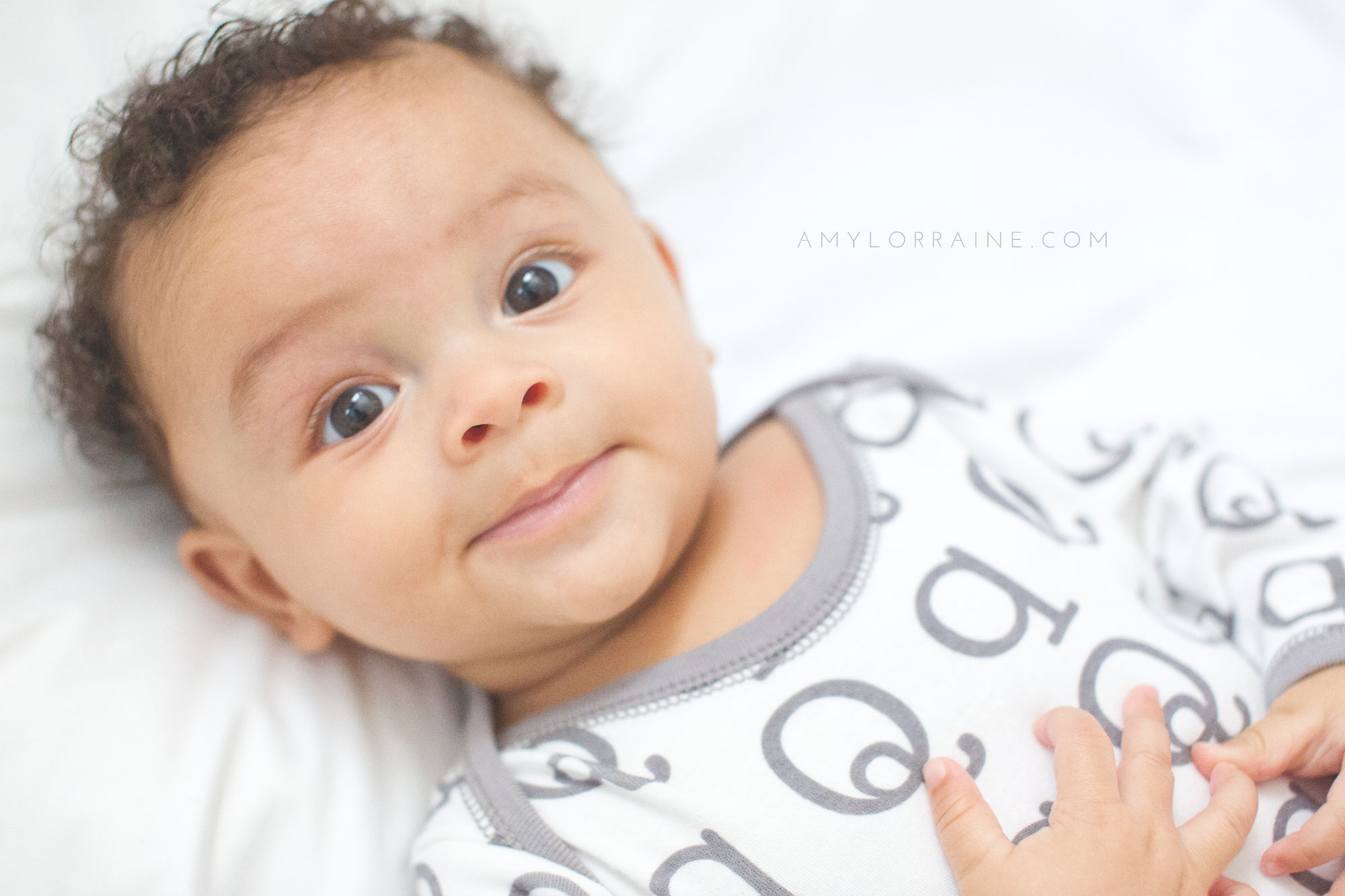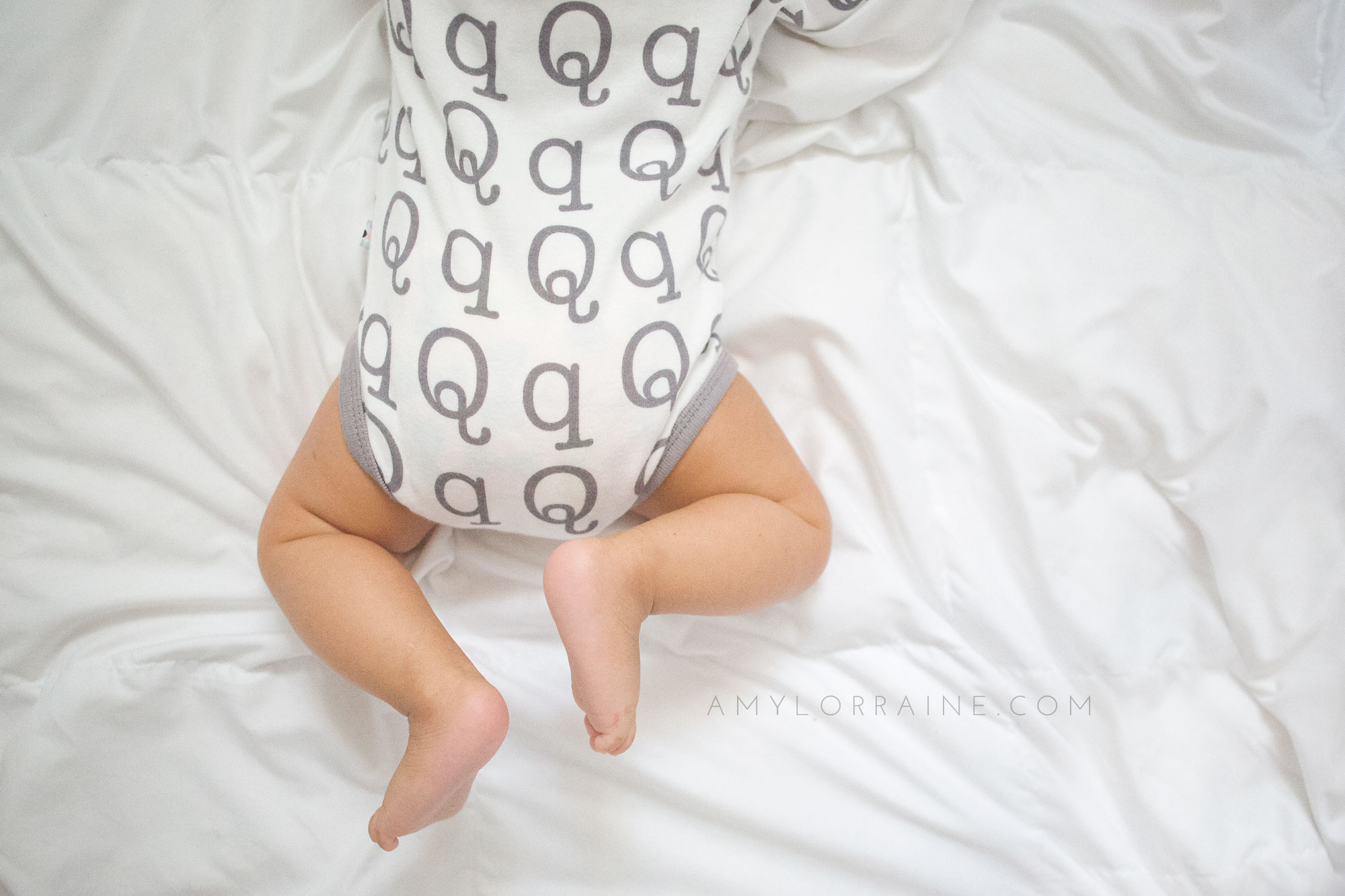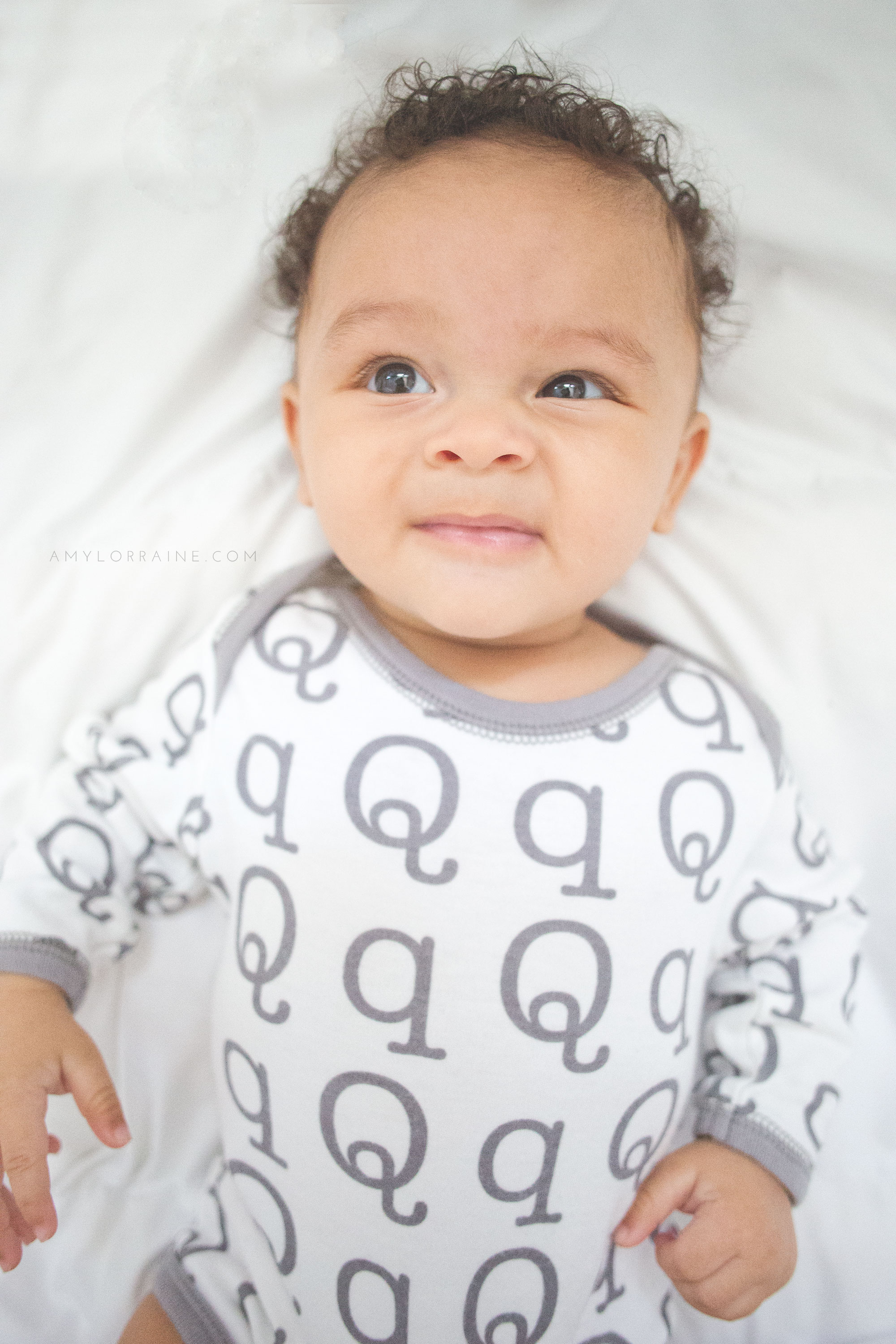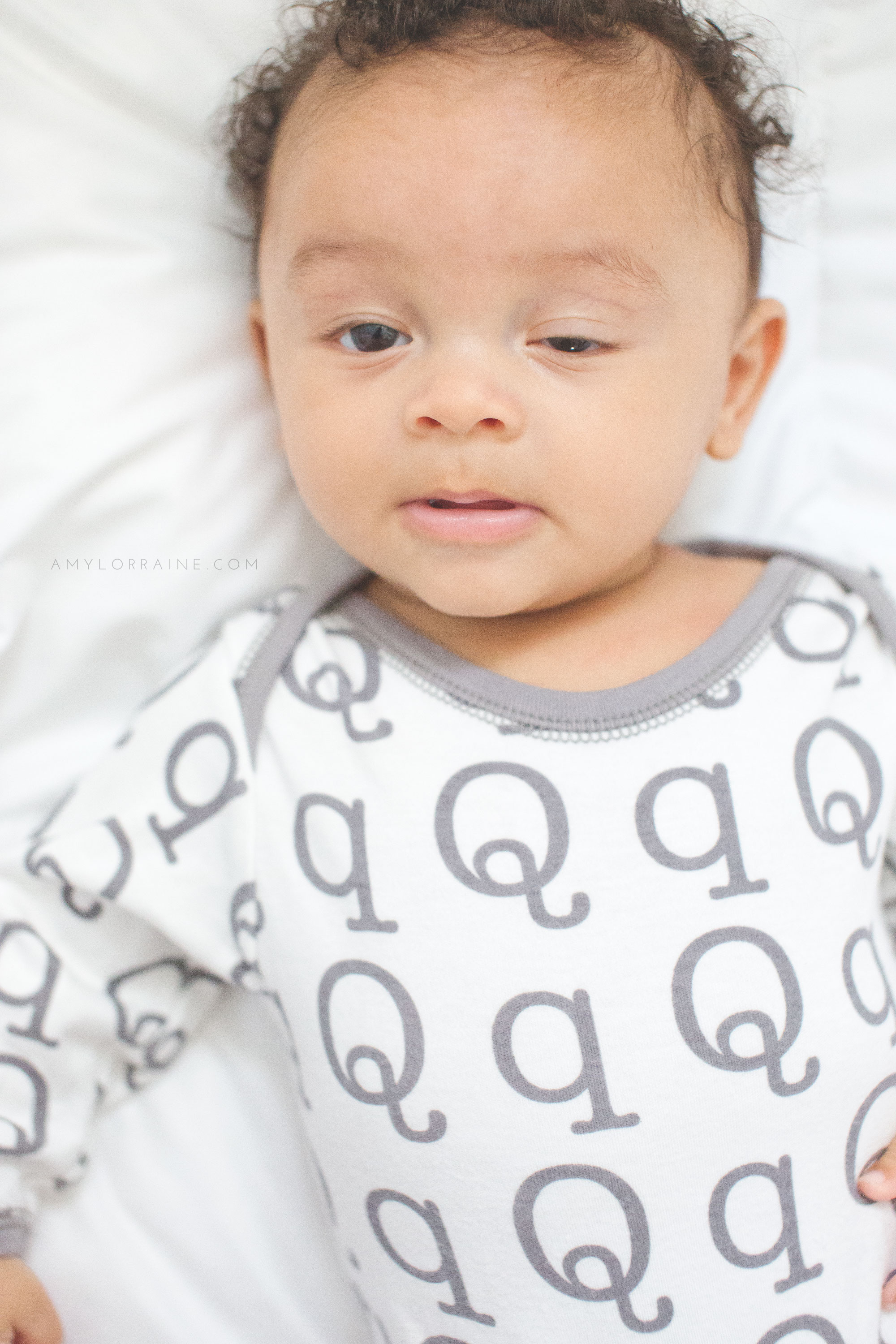 Want to remember what he looked like last month?

Amy Lorraine is a Lifestyle and Wellness Blogger who calls southern Maryland home. She blogs at AmyLorraine.com, creates crafts, prints and designs in her Etsy shop, and shares her essential journey at The Oil Adventures.

–LET'S BE FRIENDS–
Instagram || Facebook || Twitter || Youtube || Pinterest
Follow me on BLOGLOVIN' to stay up to date!