One month closer to the big ONE. We've got an eleven month old boy and I don't know what to do with myself. This was a big month for teeth, he has seven total and working on number 8. He isn't walking just yet, but trying a little harder every day. Q makes us laugh all the time and laughing is one of his favorite things to do. From his crazy antics or getting into everything or whipping his head back and forth, he acts pretty silly. But when we're around strangers or family we don't see on a regular basis he tends to clam up, keep his mean mug on and just stare them down. Eventually, he comes around, but it does take him a little while, especially if he just woke up for a nap.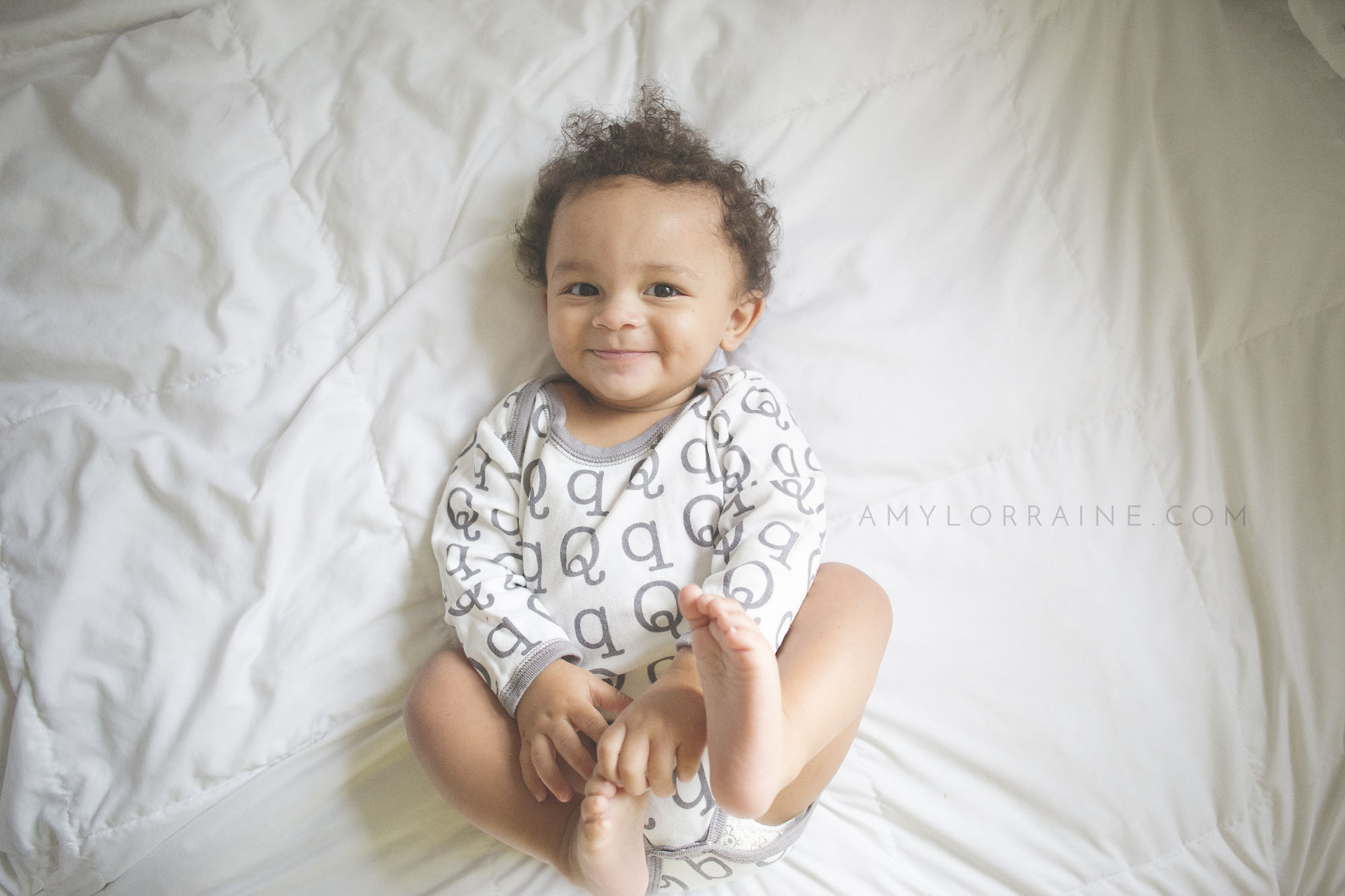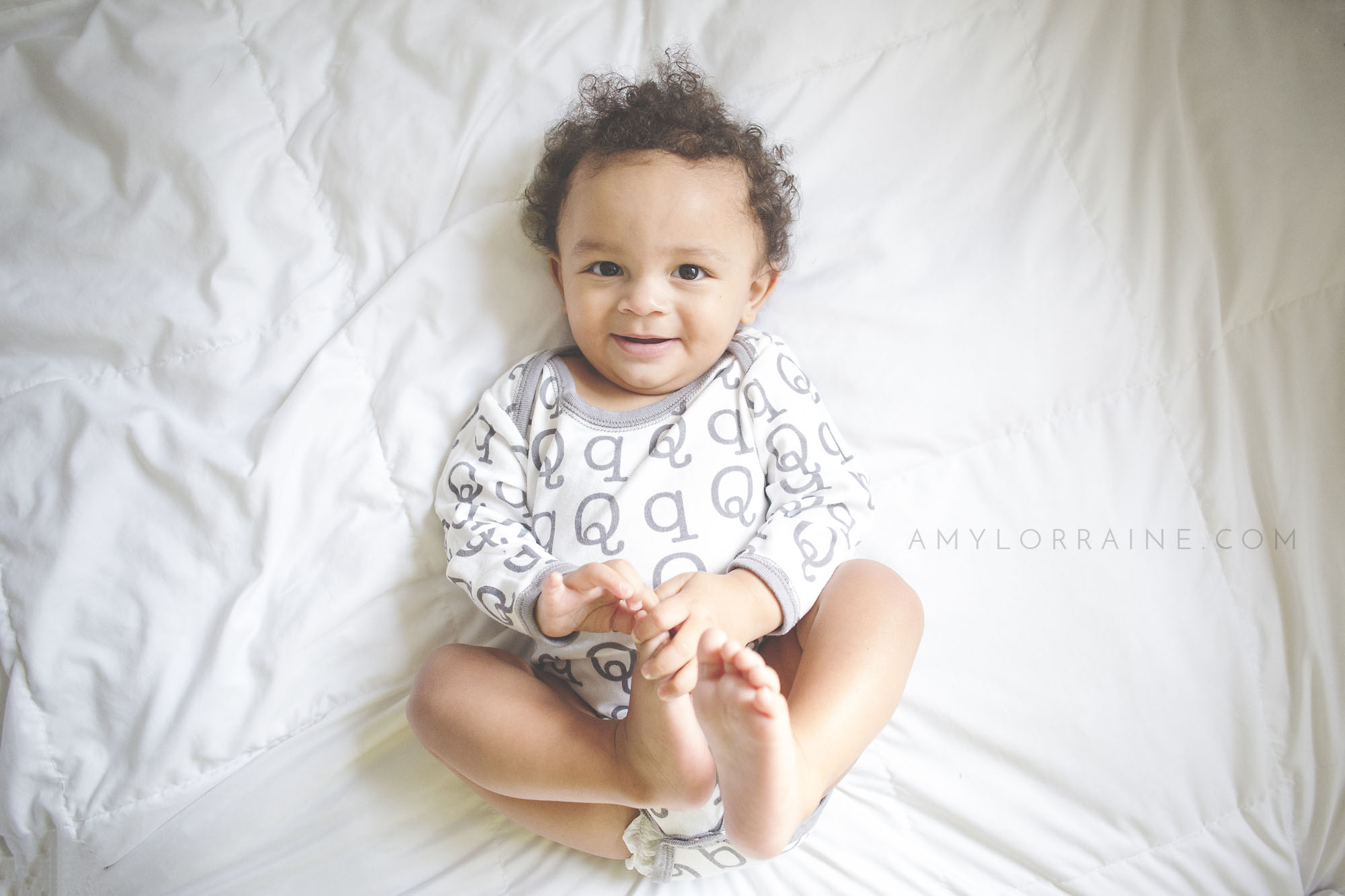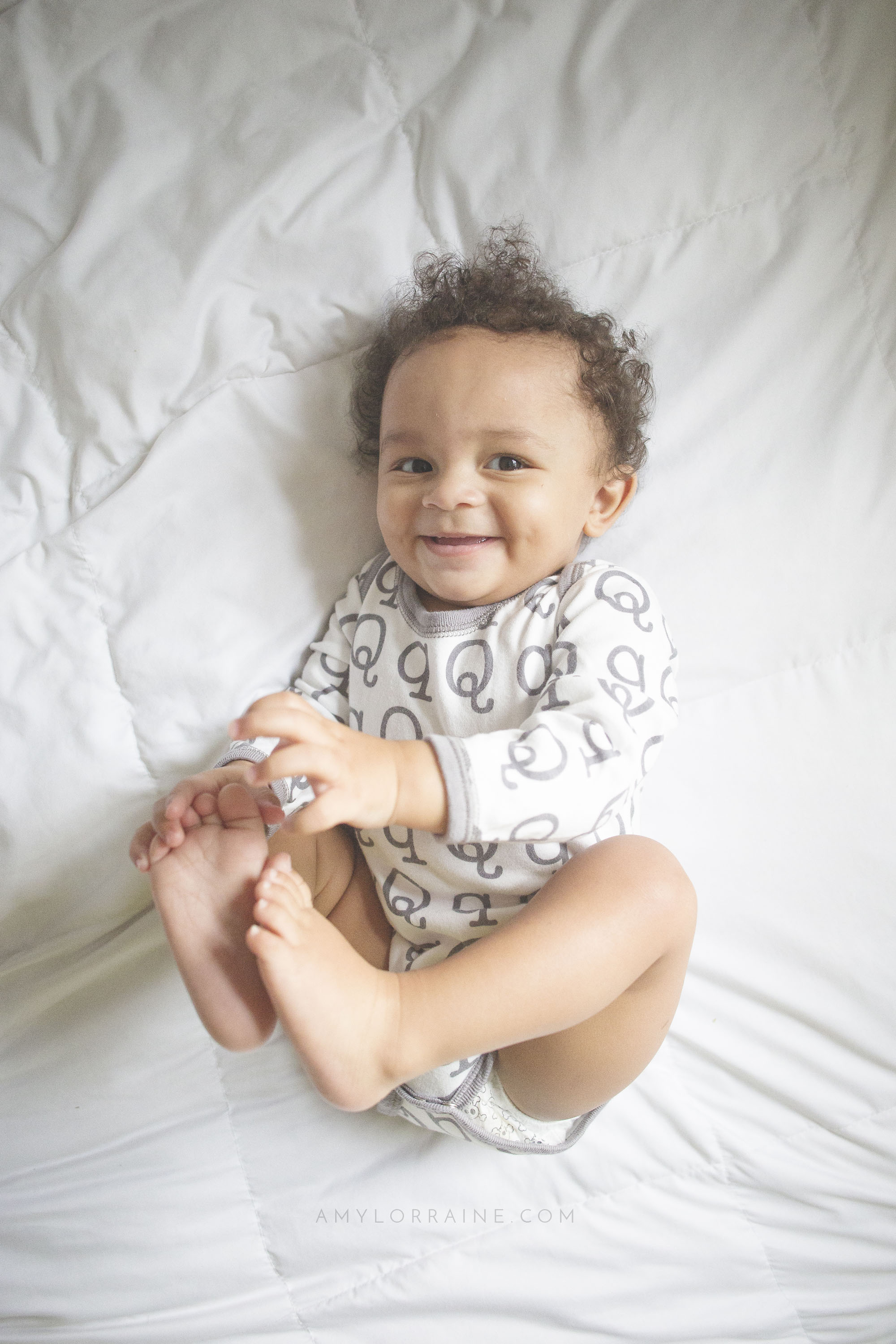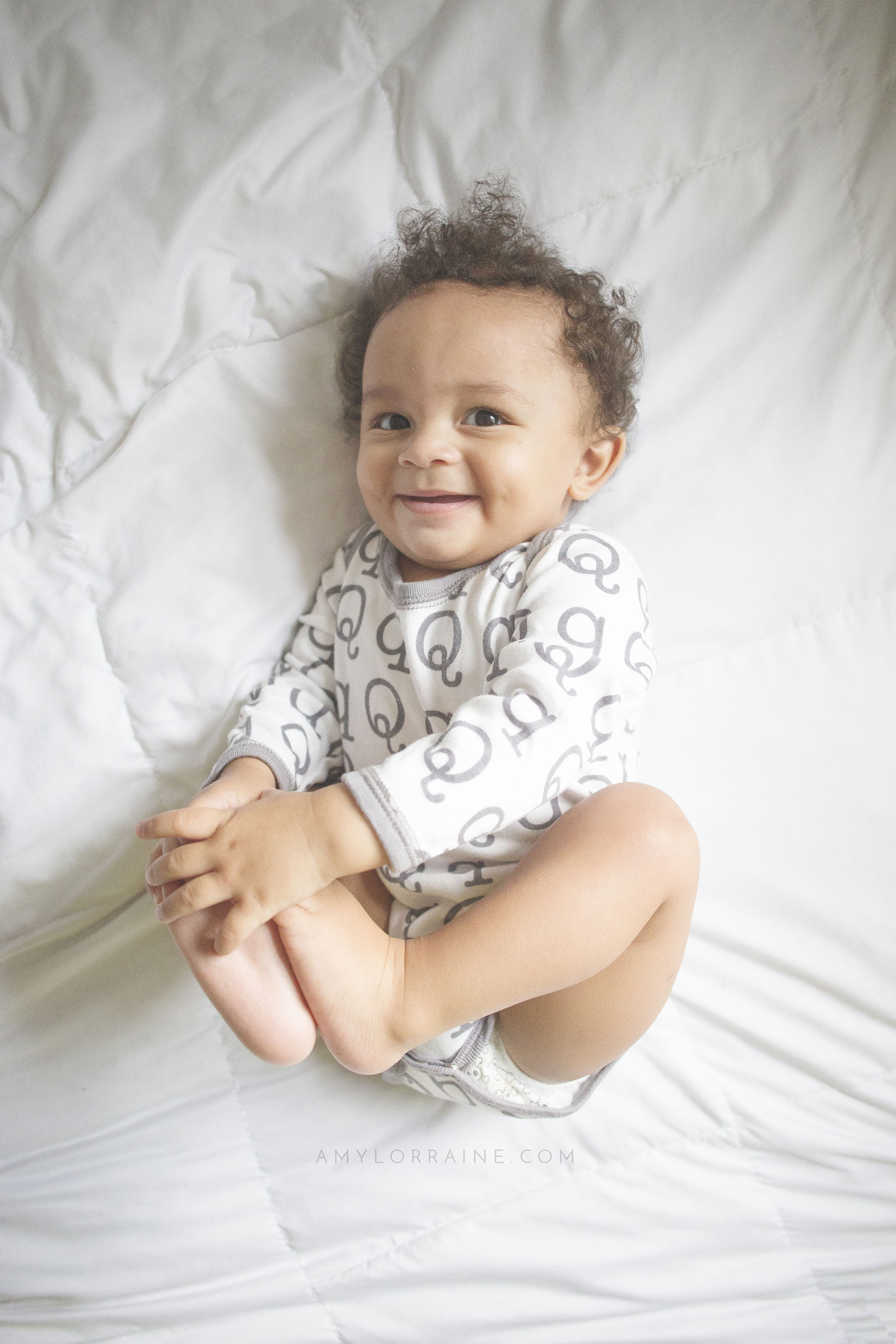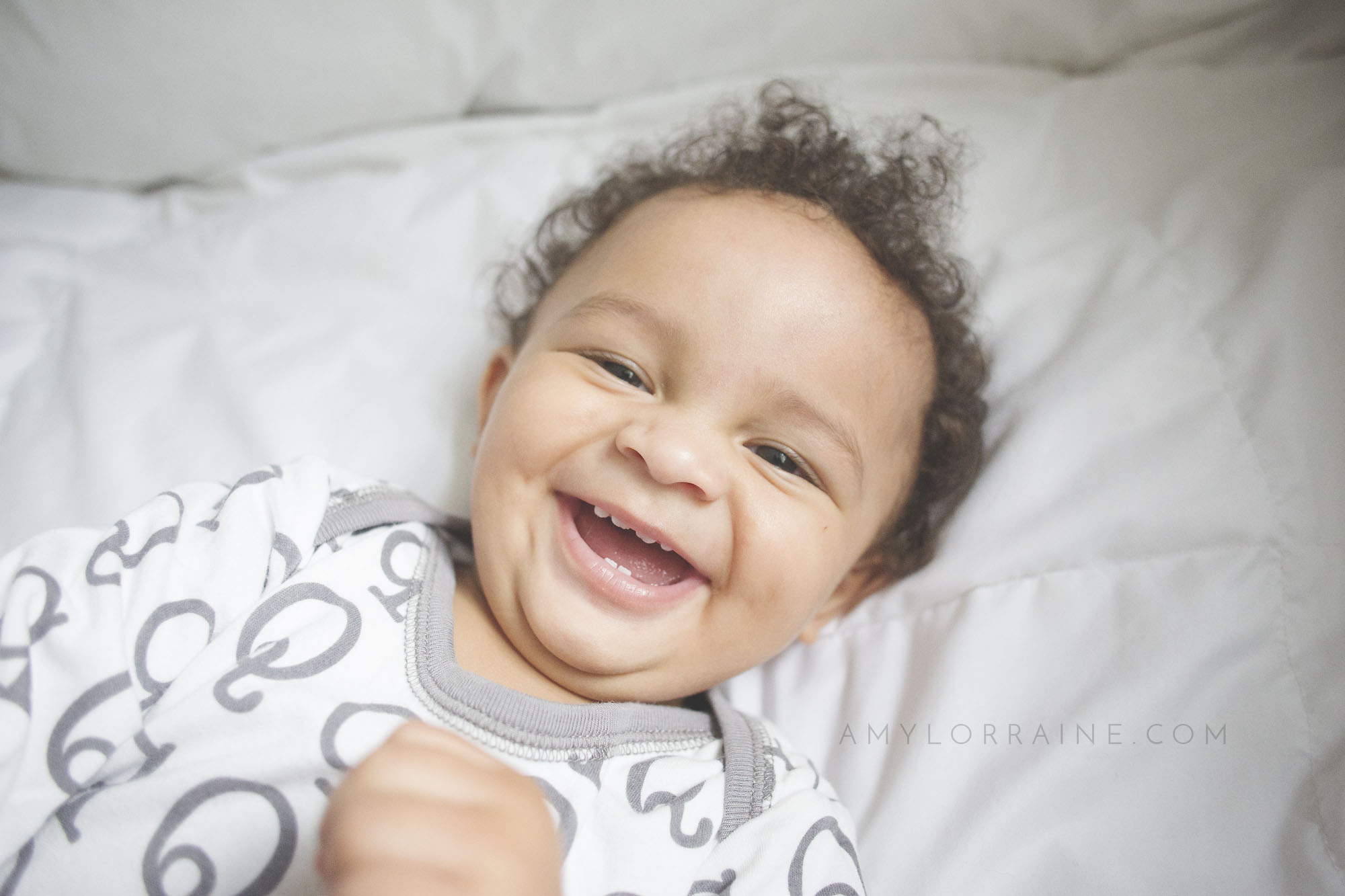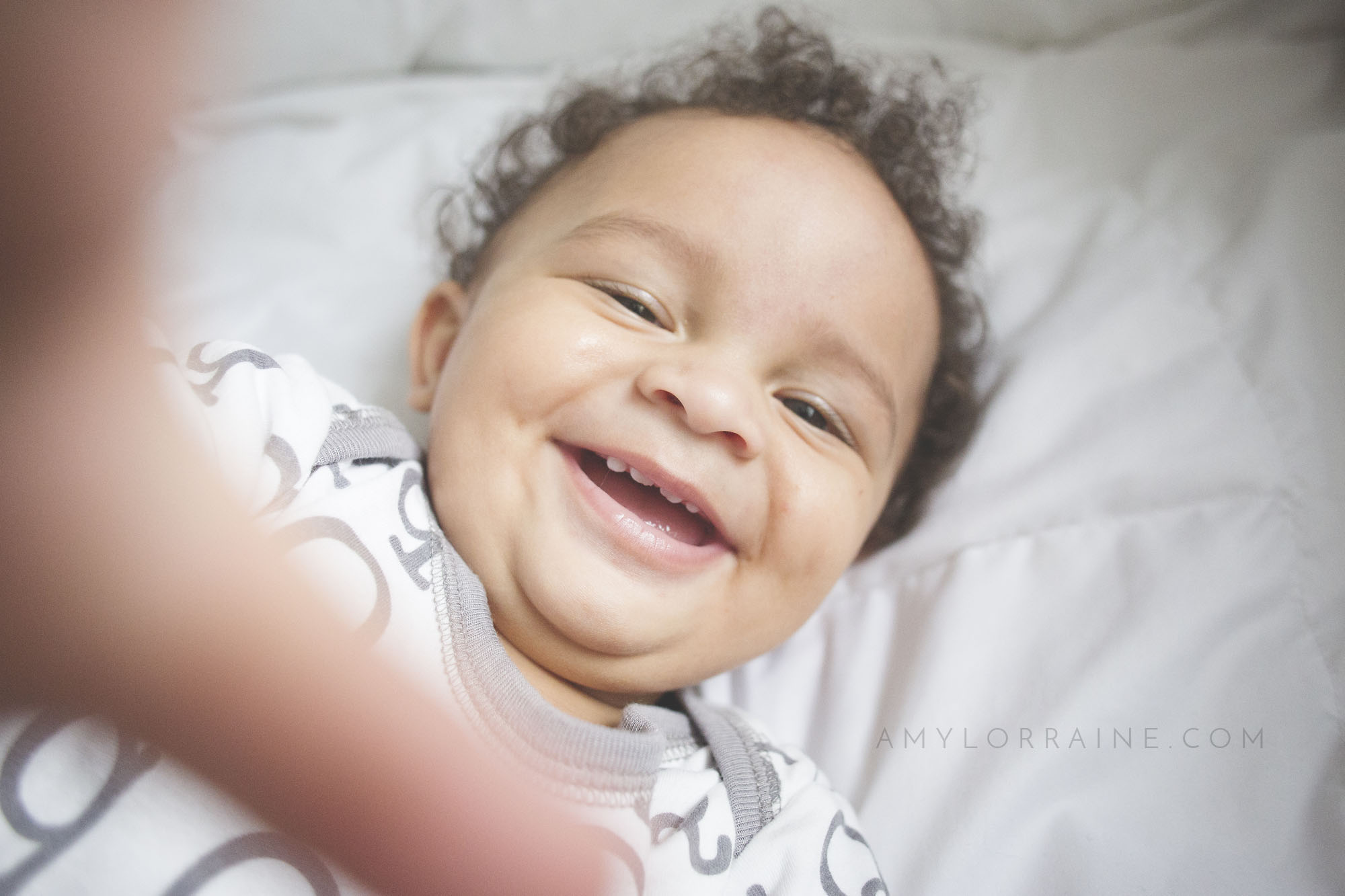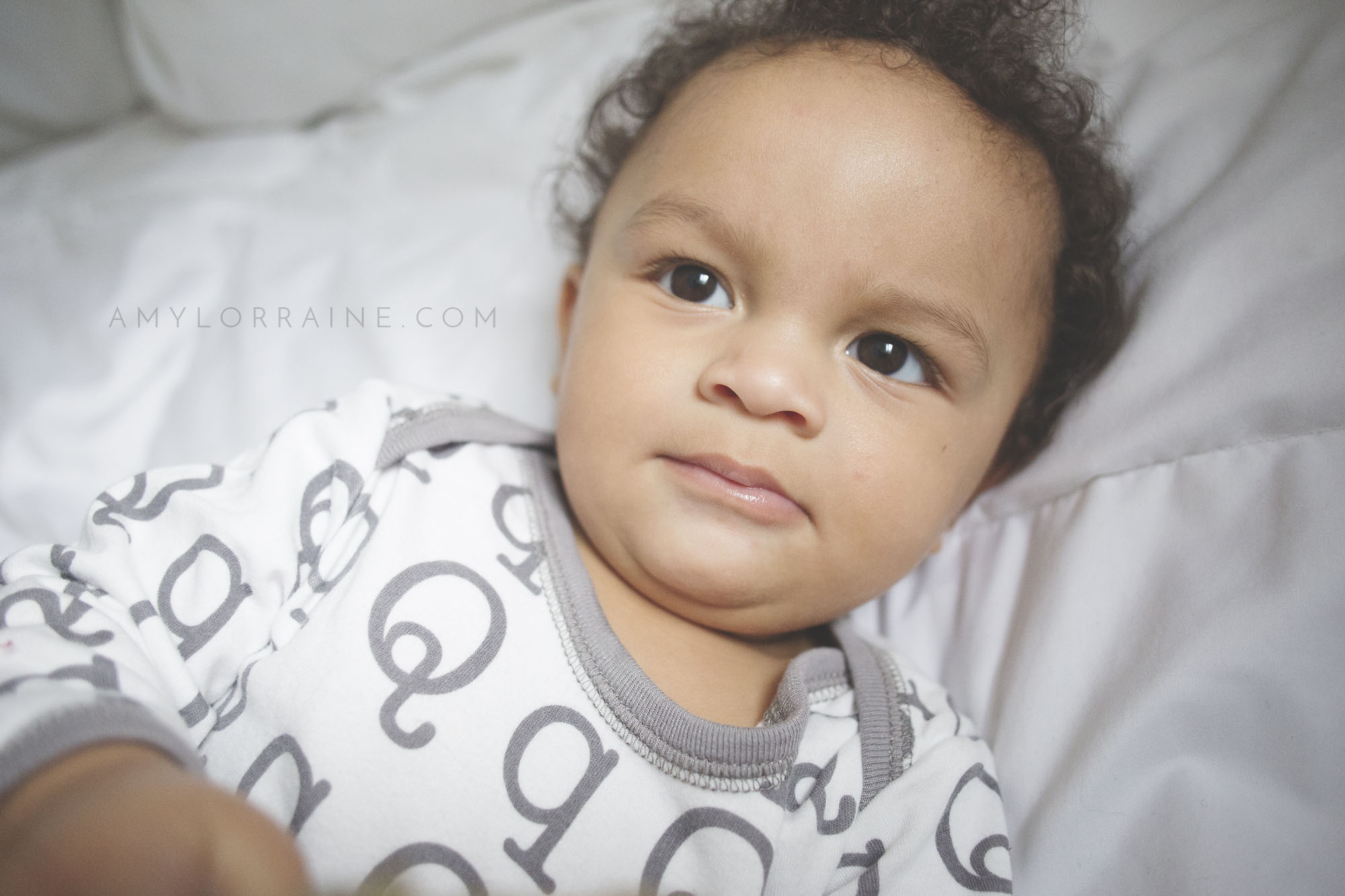 It's hard to think I'll be typing my last post like this next month.  Want to remember what he looked like last month?

Amy Lorraine is a Lifestyle and Wellness Blogger who calls southern Maryland home. She blogs at AmyLorraine.com, designs in her Etsy shop, and shares her essential oil journey at The Oil Adventures.

–LET'S BE FRIENDS–
Instagram || Facebook || Twitter || Youtube || Pinterest
Follow me on BLOGLOVIN' to stay up to date!