And here we are with an eight month old baby boy. Time flies, especially when I realize we're only 4 month's away from Quentin's first birthday. We still only have two bottom teeth but the are doing damage on the remotes, his crib rail and any body part he can stick in his mouth and bite down on. #OW. He's kinda of saying mama, at least to the point that other people hear it and have pointed it out.. but not fully. He pulls himself up and tries to stand but he's a combination of Ariel when she first got legs and a baby deer. So there is a lot of falling and knocking our head into everything. He probably needs to be bubble wrapped and to get a helmet. He's finally starting to enjoy eating, cause at first he just wanted to chew on the spoon. His favorite are pears and prunes. Which those prune's were because we've fully switched to formula after exclusively pumping for over 7 months and his belly is not happy about it. Still trying to figure out the best type for him that is good quality.
These photos are getting increasingly harder to take as he does not want to sit still ever.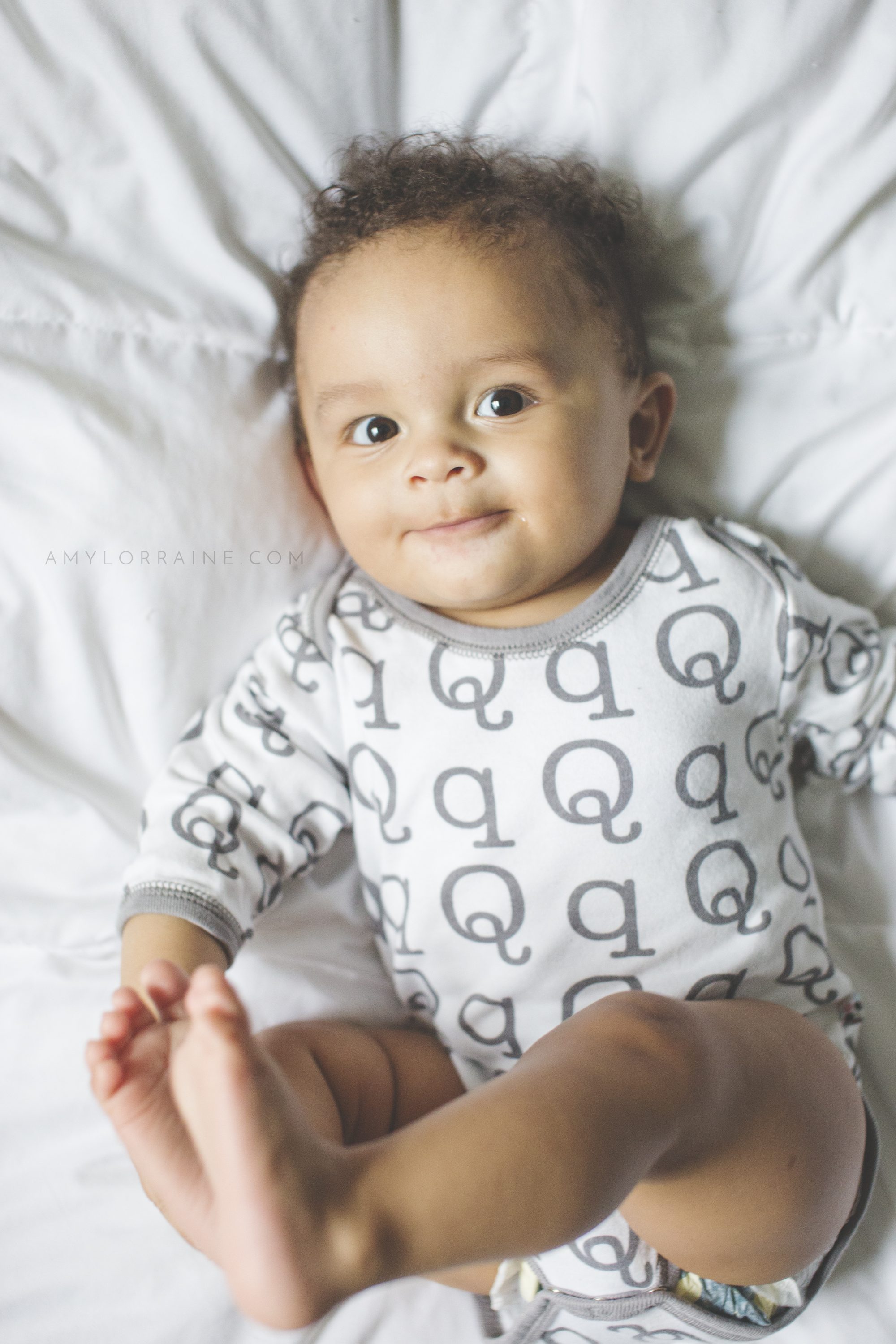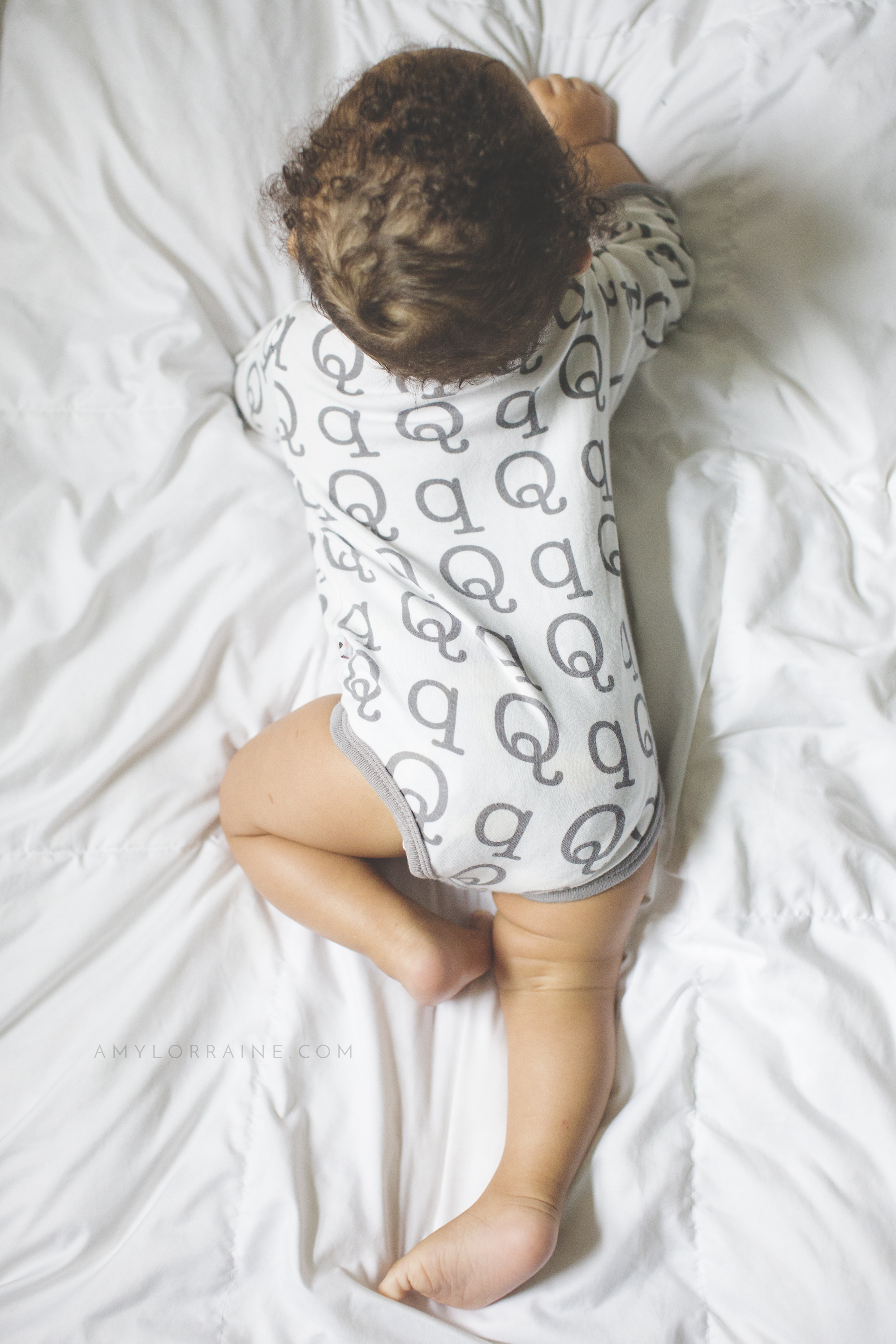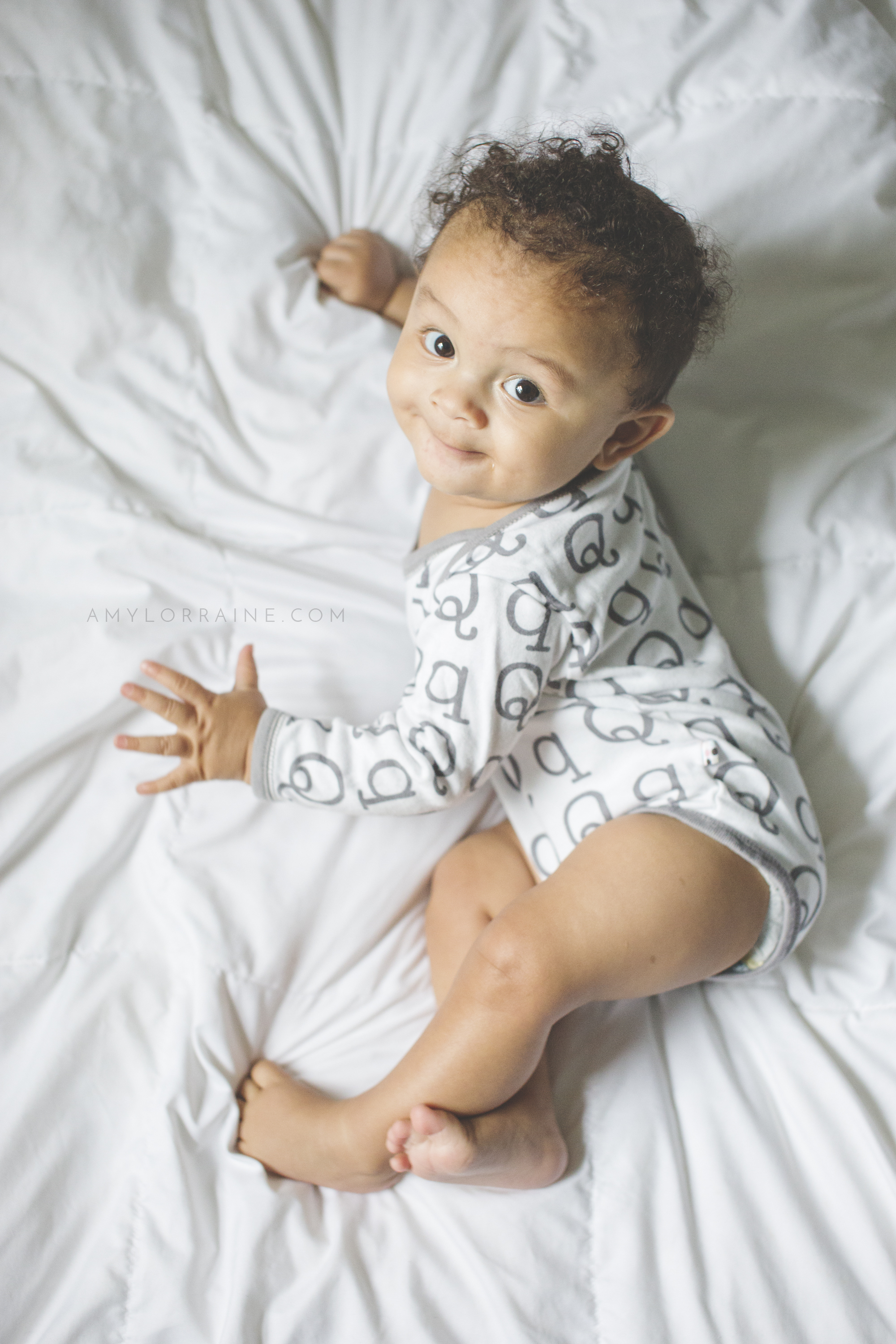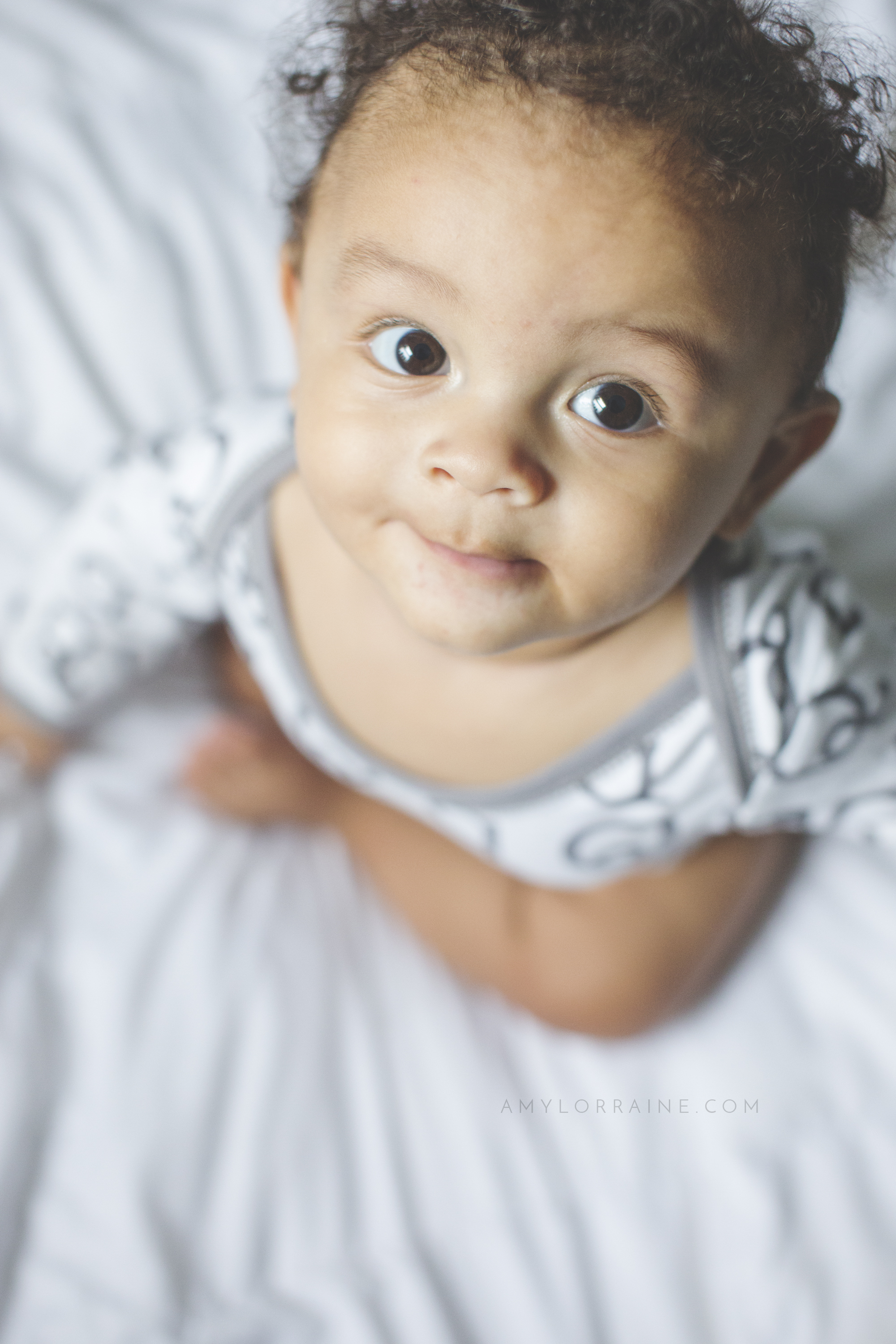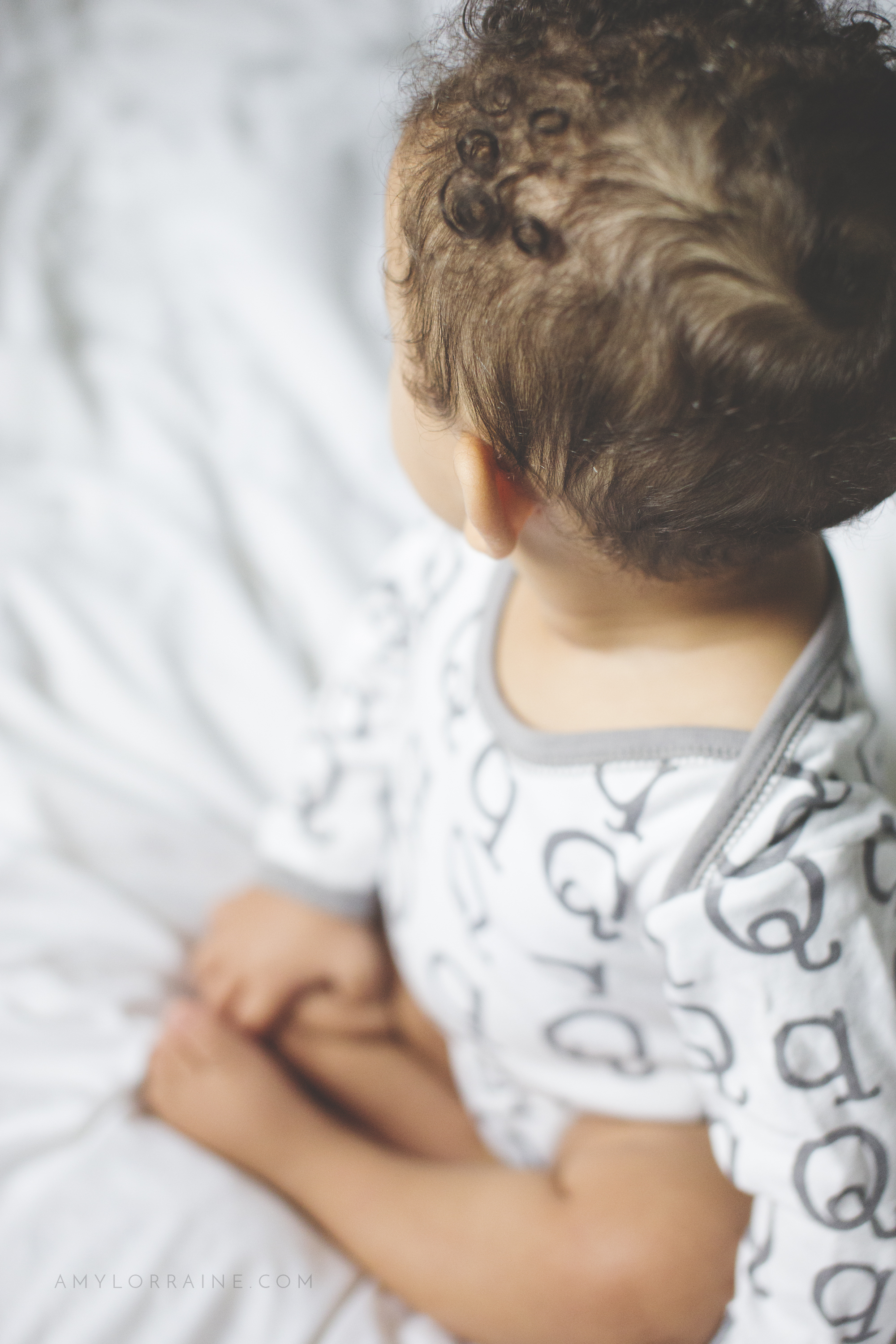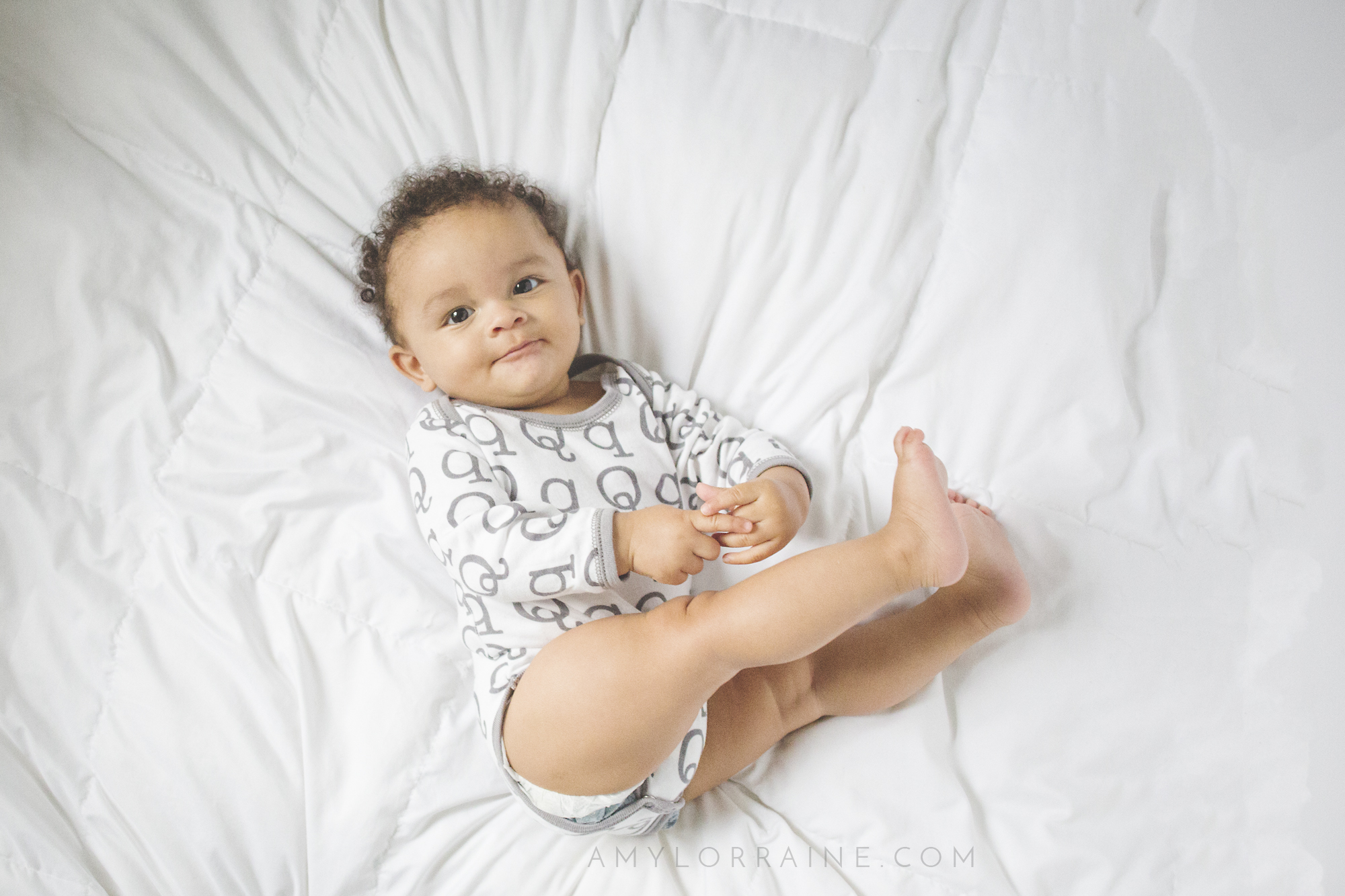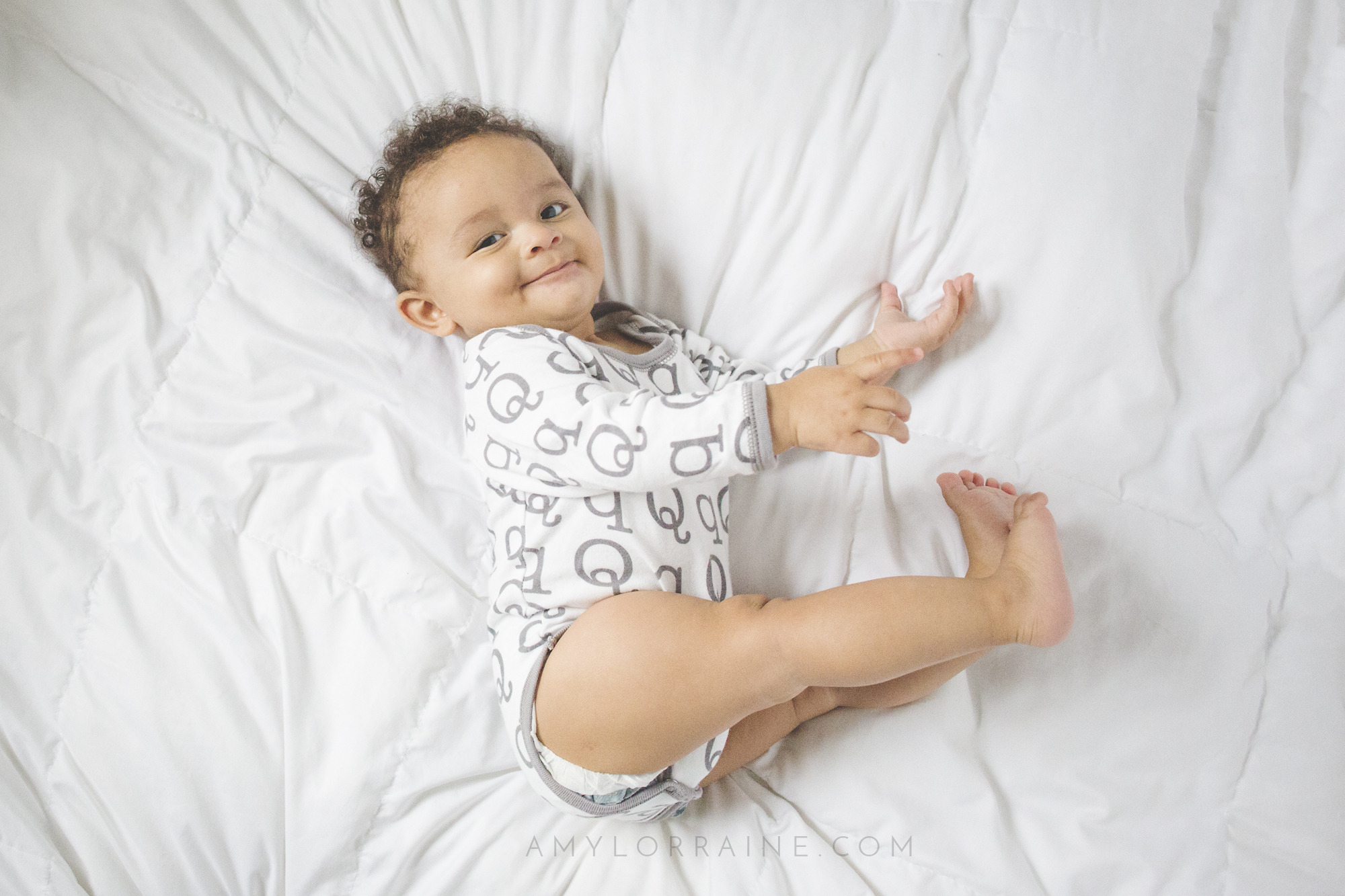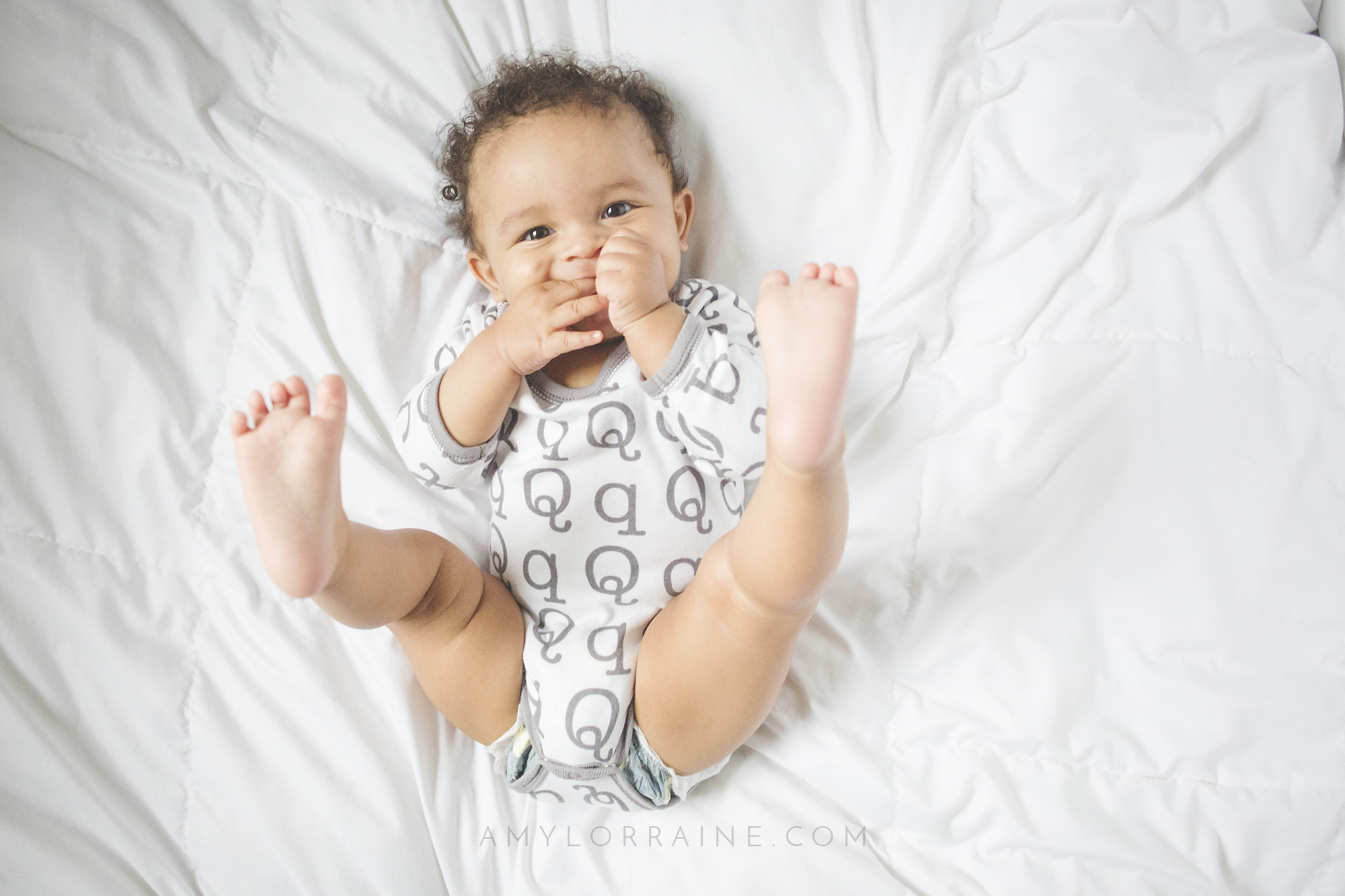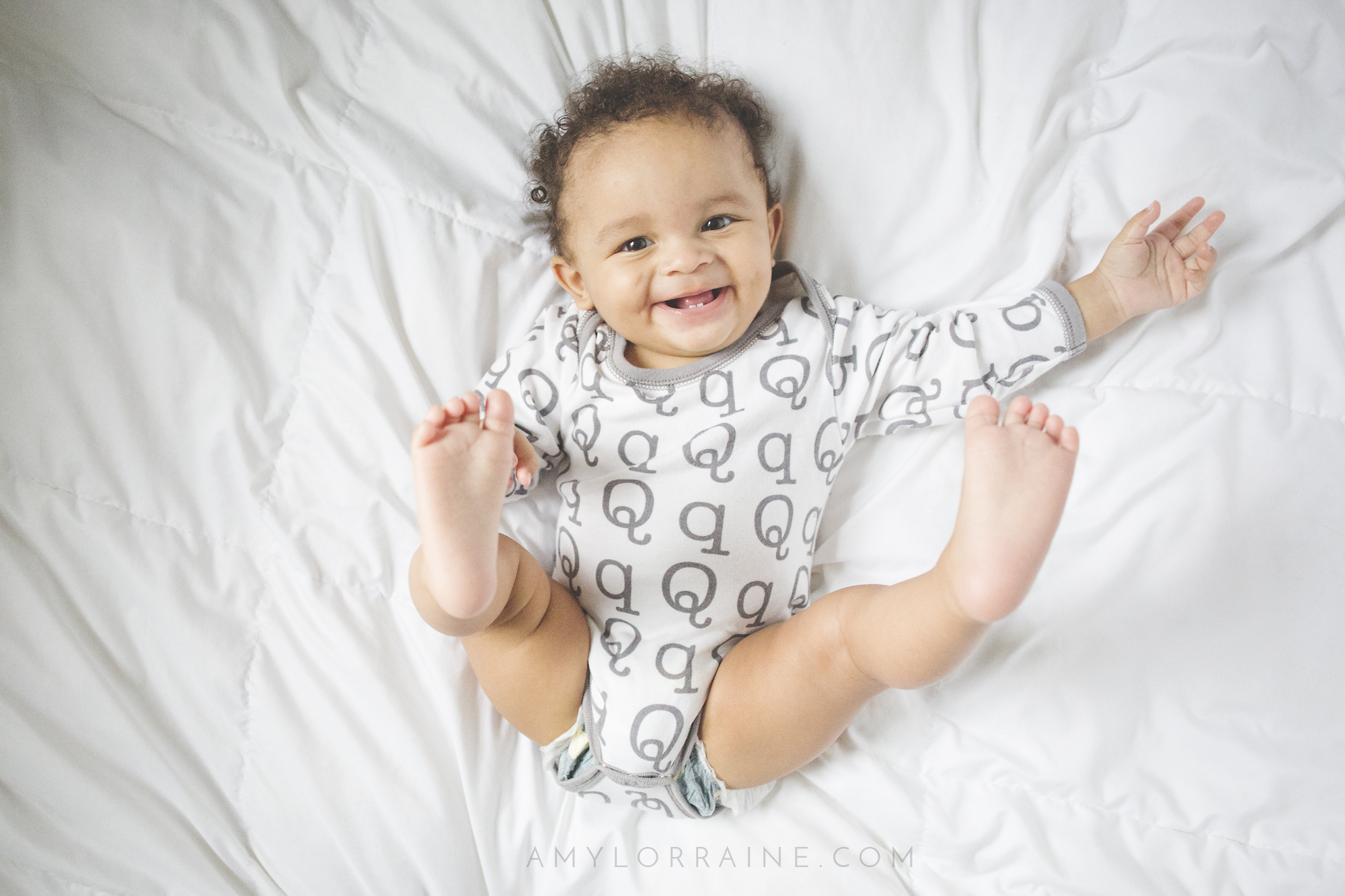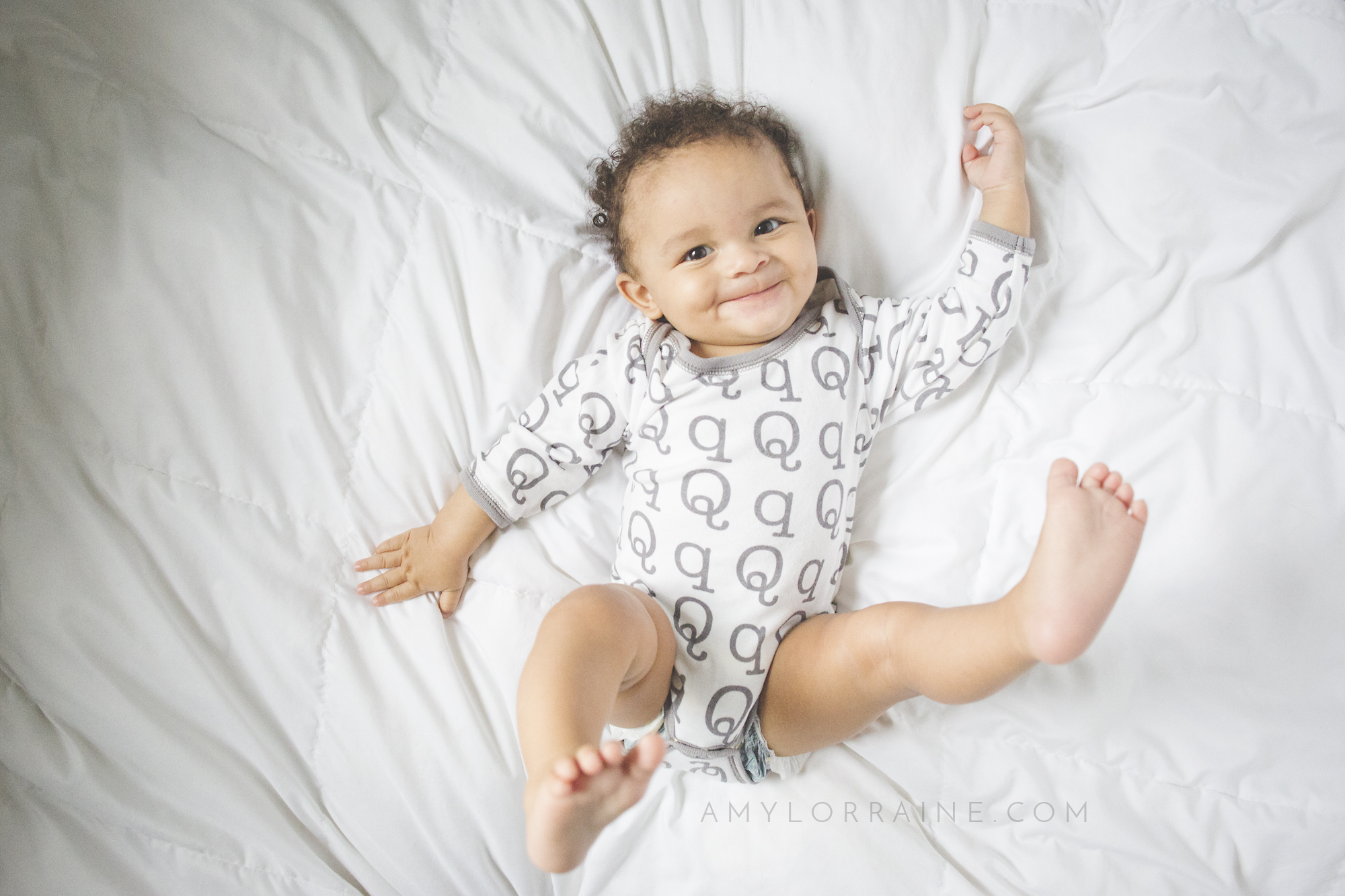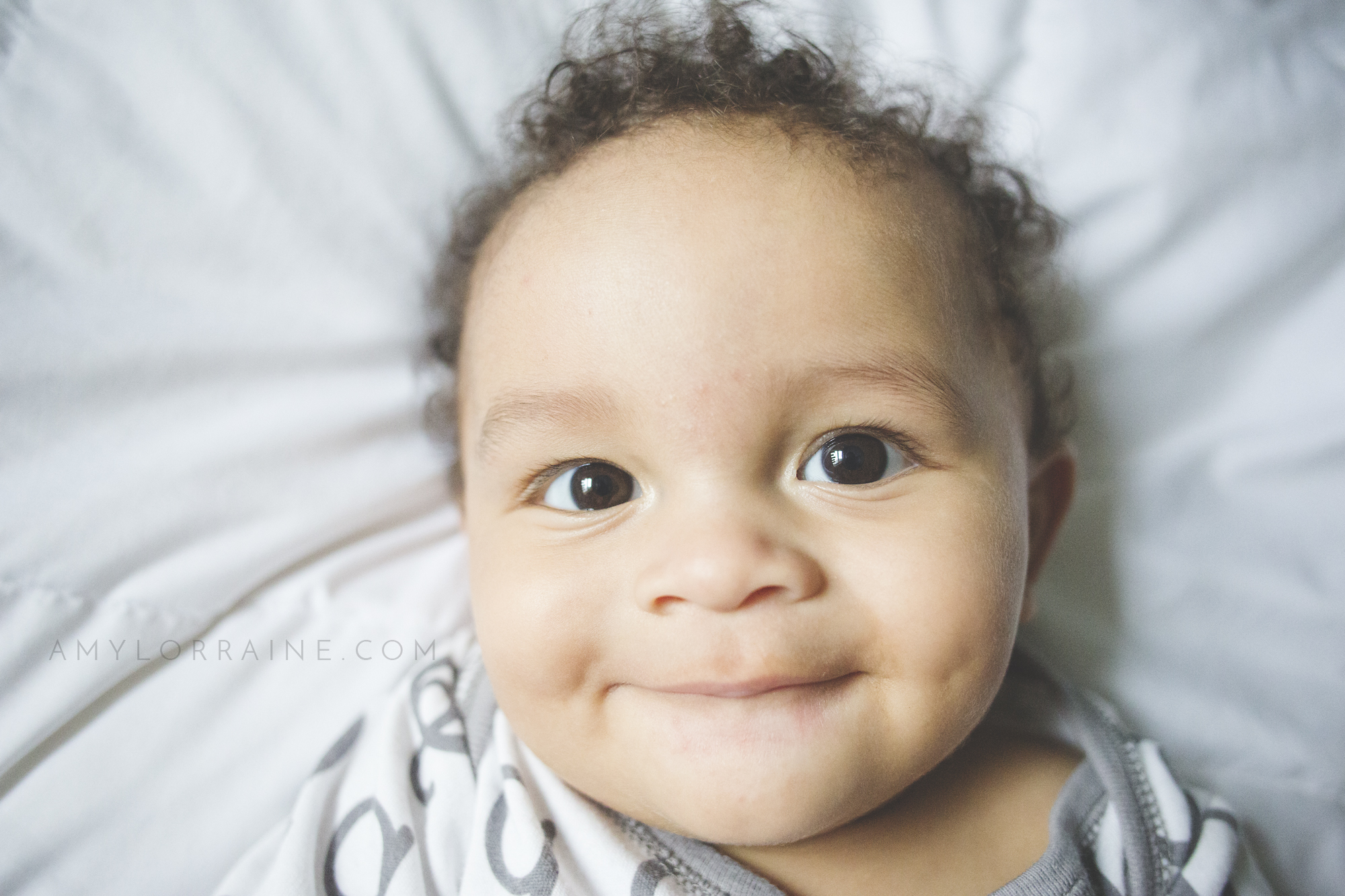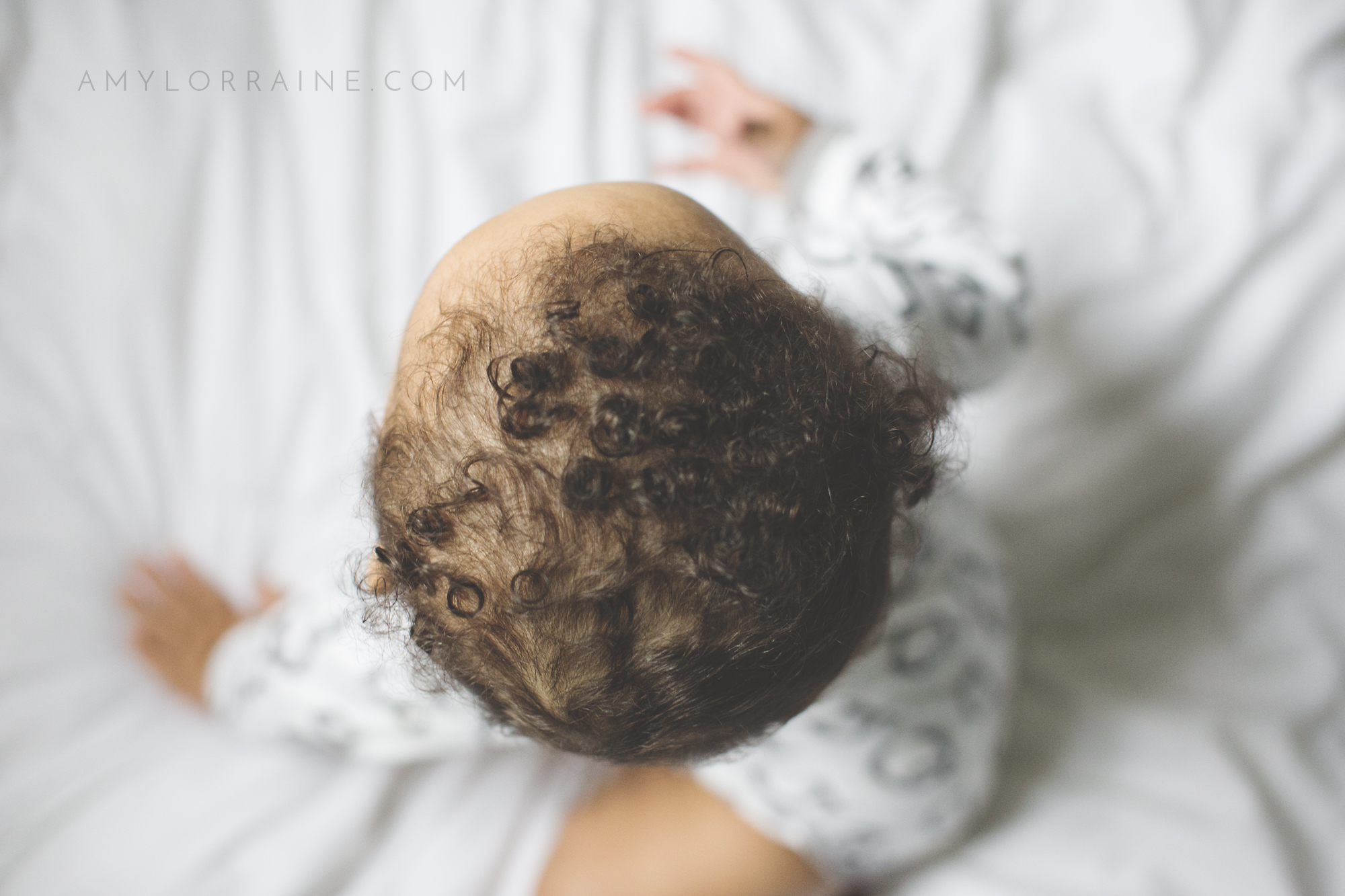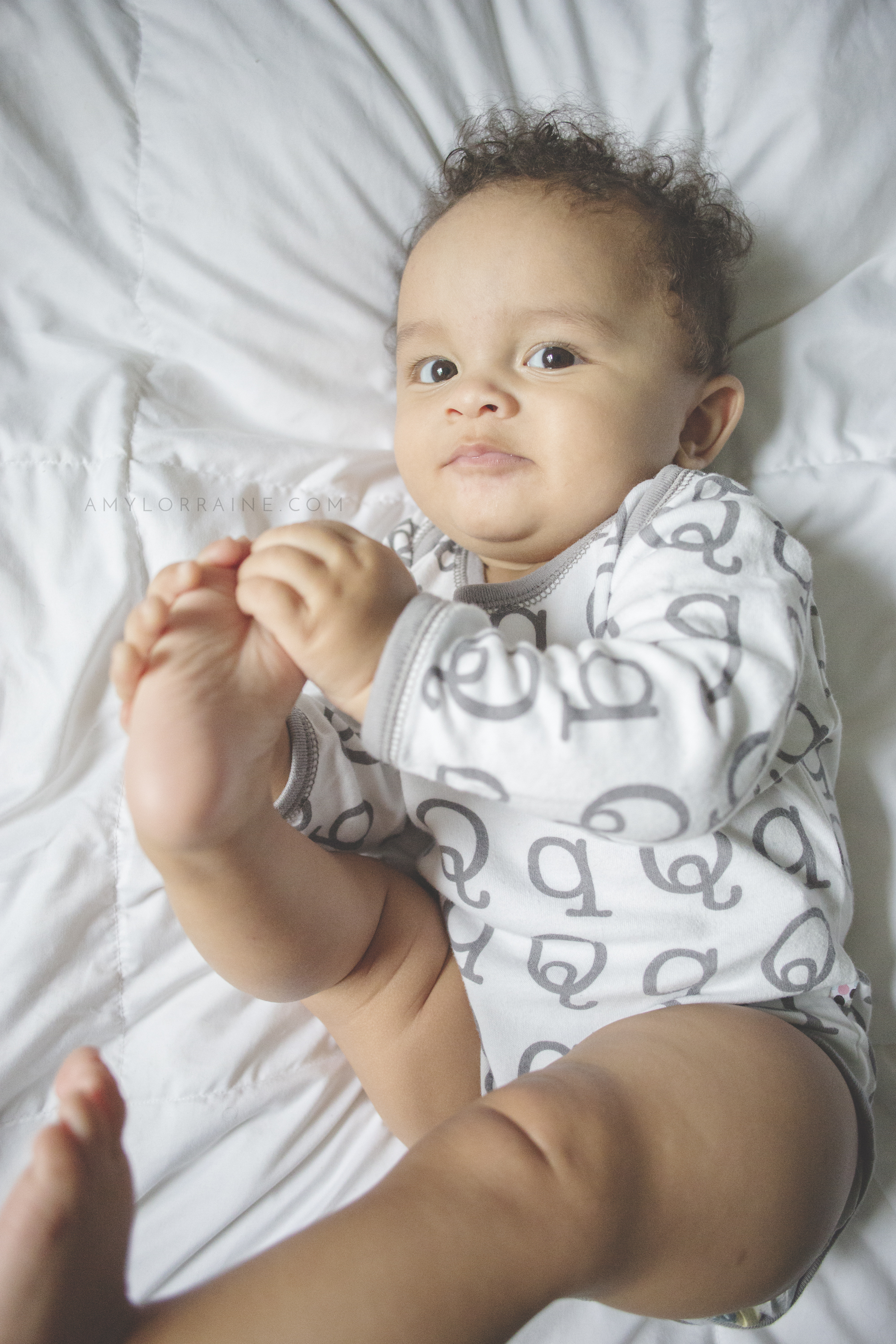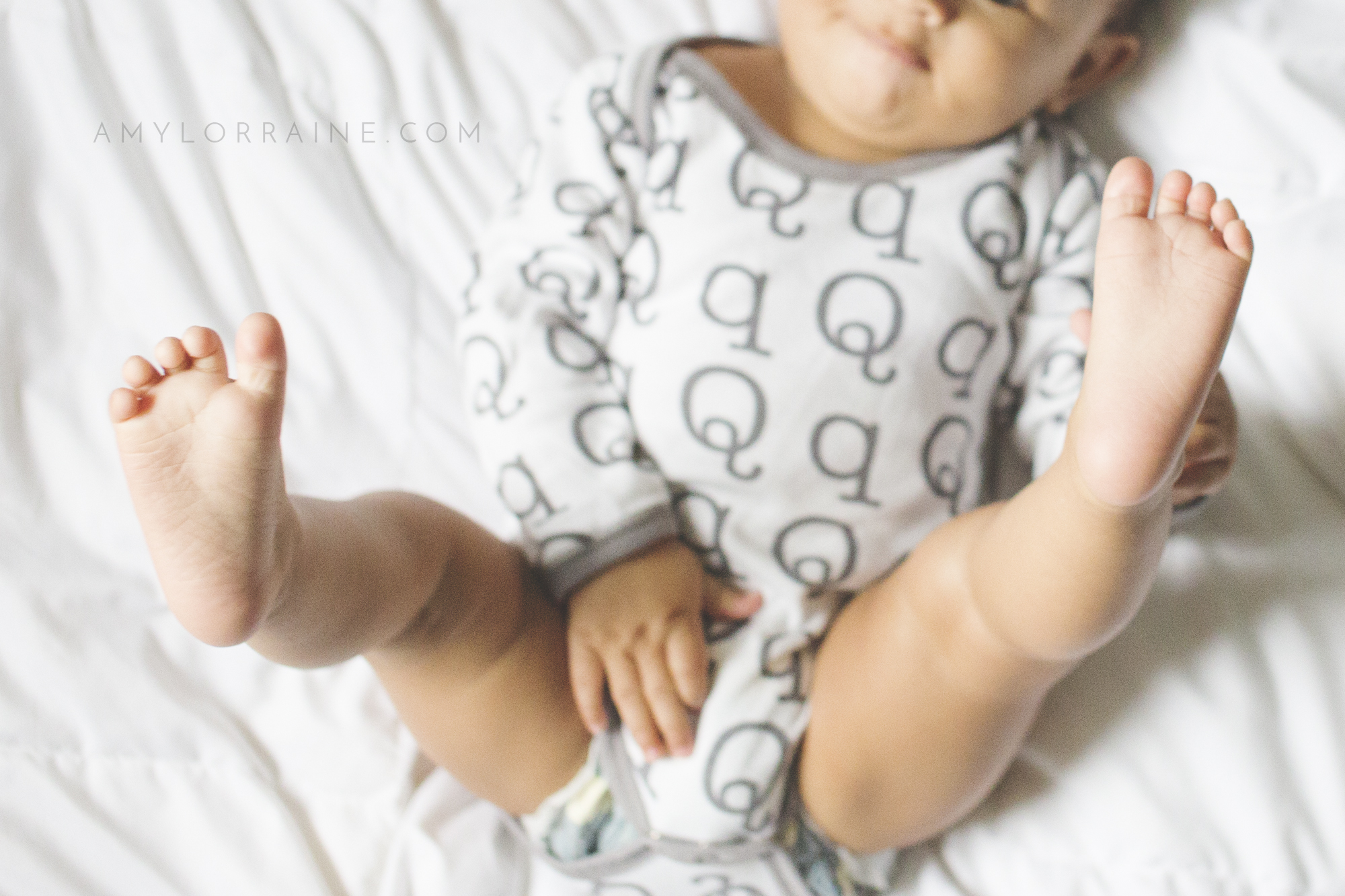 Want to remember what he looked like last month?

Amy Lorraine is a Lifestyle and Wellness Blogger who calls southern Maryland home. She blogs at AmyLorraine.com, creates crafts, prints and designs in her Etsy shop, and shares her essential journey at The Oil Adventures.

–LET'S BE FRIENDS–
Instagram || Facebook || Twitter || Youtube || Pinterest
Follow me on BLOGLOVIN' to stay up to date!