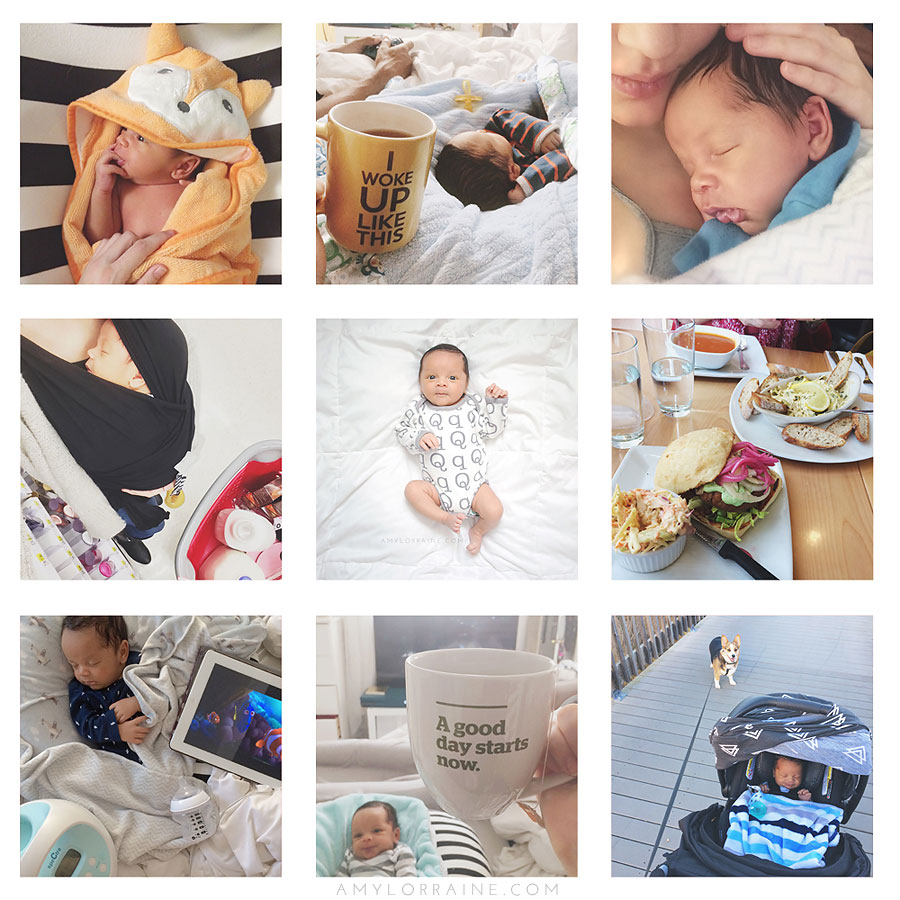 Reading the rest of The Energy Bus by Jon Gordon. Must read for some personal development!
Playing baby lullabies and white noise.
Watching Netflix pretty much all the time. What else do you do when you've got a baby and you pump, change, snuggle & feed all day long?
Trying to get back into blogging.
Cooking not as often as I should. #whoops
Eating at Great Sage for the first time. All vegan food. It was heavenly and I can't wait to go back!
Drinking hot tea and water all day erry day long.
Pinning all things organization. I didn't nest as well as I wanted to so I am on a mission to KonMarie everything I got.
Going to sleep as much as we can.
Wearing Q in our Solly Baby Wraps
Loving every minute of this nugget now that were past the first 2-3 weeks. Those first ones were rough.
Hating that there really aren't enough hours in the day.
Realizing just how quickly time goes by. It always seems to be gone in a blink but now so more than ever.. Q will be 6 weeks on Monday. #crazytalk
Feeling tired. and I assume that's how I'll be for the rest of eternity.
Hoping that the next 4 years don't go up in flames. Man, our world is becoming a scary place.
Celebrating all of Q's milestones and growth.
Smelling probably like baby spit up. What's it like to shower on the regular? I don't remember that…
Thanking everyone for their love and support and help with Q.
Finishing some oatmeal and tea right now while I wait for Chan to come catch up on our shows.
How's life been for you lately? Leave a comment below and make sure we're friends on Instagram.

Amy Lorraine is a Lifestyle and Wellness Blogger who calls southern Maryland home. She blogs at AmyLorraine.com, creates crafts, prints and designs in her Etsy shop, and shares her essential journey at The Oil Adventures.

–LET'S BE FRIENDS–
Instagram || Facebook || Twitter || Youtube || Pinterest
Follow me on BLOGLOVIN' to stay up to date!