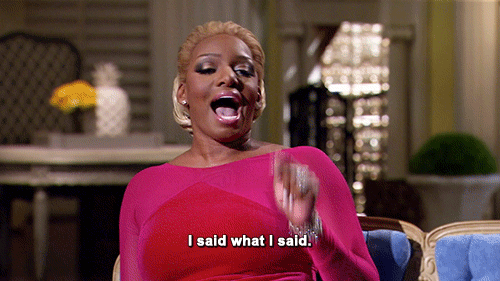 Oooh girl, that title is controversial. But really, so is anything related to parenting. I've learned in life that any decision you make can be seen as the best thing ever to one person and also be seen as literally the worst thing ever to someone else. Especially when you're a mother.
So while I know this isn't news to most people I thought I'd share my own thoughts on the breast is best vs fed is best debate since I've found myself smack dab in the middle of it with all the mommy guilt piled on top.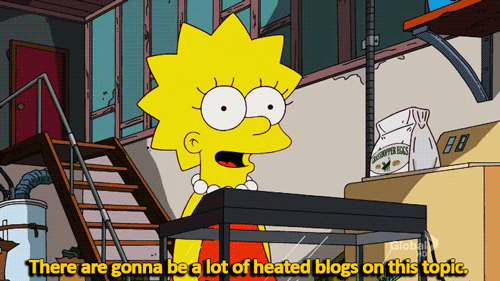 Most of you know by now I'm considered "crunchy" and to me, it's been a natural progression into motherhood. I babywear, we use non toxic diapers and products, we co-sleep, don't cry it out and I had 100% planned to breastfeed, not only because it was free, but because I know breastmilk is nutritionally superior to formula.
But the problem I have with the phrases breast is best is that while we're trying to empower moms and throw a middle finger to the formula industry, we're also generalizing into a one size fits all mentality that is impossible for us all to squeeze in to. And it ends up spiraling out of control into a world of shame and condescending garbage.

My experience with breastfeeding has been nothing short of traumatic.
So traumatic and draining, that I'm scared of having another child and having to go through the same thing. And by dealing with my situation I have come in contact with thousands of women who can't breastfeed.
I've seen it going around that "really only 2% of women can not breastfeed". And I don't know where that stat came from but I'm going to have to call a big fat bullshit on it. First, it takes two to tango y'all. There may be women who could physically produce breastmilk and therefore should be able to breastfeed, but their baby who can not transfer milk. Some women can't directly nurse because their children have a tongue or lip tie or cleft lip, or they have flat or inverted nipples, or their baby was born early and has a feeding tube in the NICU, or they have multiple babies or their baby is flat out "lazy" and can't properly suck milk out and their supply drops.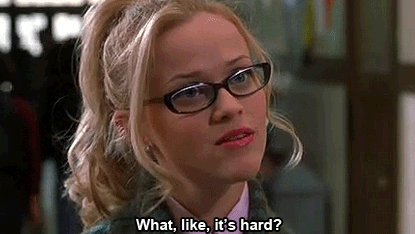 So some women, like myself, choose to pump.
But some of those women don't respond to the pump they have because it's not the same as a baby properly sucking. They get drops and are lucky to get a few ounces a day, which is not enough to support a baby's appetite.
I pumped and I fought hard as hell to be able to because it was so important to me. But while pumping I've had to be on antibiotics for mastitis more than once. While pumping I've had to let my son scream and cry because I'm hooked up and can't comfort him. While pumping I've had to turn on videos and give him screen time to calm him down to distract him. And on top of that, I was worn down because I had to take care of my son day in and day out while finding the time to pump, eat, sleep, bathe, clean and prep the bottles. It's not easy. And some days it's downright unbearable.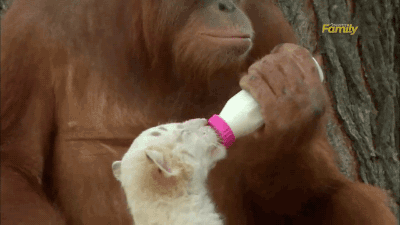 I am a fierce advocate for breastfeeding so make no mistake on that.
But breastfeeding isn't always best for mothers. And I understand why we need to educate moms on the benefits of breastmilk, but we also need to make sure there are more resources and support available postpartum to make breastfeeding work. I spent a lot of money trying to make it work, from revisions to lactation consultants to all the breastfeeding accessories, to therapies to pump supplies and even more accessories to pump and if I could have afforded it, I would have done more.
We need better parental leave from work too.
So many mamas have to return to work before maternity leave is even over because they can't afford the pay cut and pumping at work isn't the greatest environment even if they're lucky enough to have the privacy to pump somewhere.

We also need to demand better formula options in the US.
Formula is a $50 billion dollar industry and even the good kind isn't great in the US. The FDA standards are embarrassing, so yes, breastmilk is SO good for your baby. It's how we were designed to provide for them. But when you're desperate, exhausted, in excruciating pain, uneducated, frustrated, stressed or just not producing enough.. sometimes feeding your baby a bottle of formula is the best you can do.
If you've never struggled or failed at breastfeeding when that's what you wanted to do it's hard hearing breast is best over and over again with the implication that if you don't breastfeed you don't want what's best for your baby. From my personal experience, in the beginning, I felt robbed of a bonding experience on top of feeling like I was always on the verge of losing my shit entirely if I kept to pumping. I have no pictures of me breastfeeding Quentin, because if there had been I would have looked like this in all of them.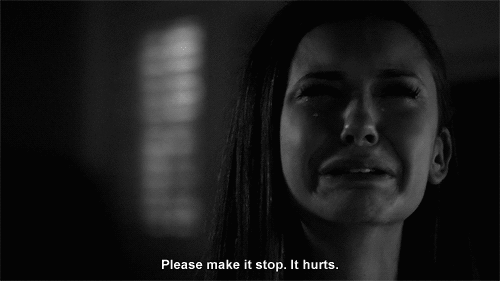 Now I formula feed, after researching and importing organic formula from Germany. I am 100% comfortable and confident in the choices I made. And I can let go of the mom guilt I had when I decided to really quit exclusively pumping. But every time I see horrible advice or mom shame for new mamas, I internally rage.
If you're breastfeeding or planning on breastfeeding, I am cheering you on like the rockstar you are. If you formula feed, I encourage you to research what formula you give but do not let the guilt or shamers get to you.  And if you're a mommy shamer and continue to say rude and hurtful comments…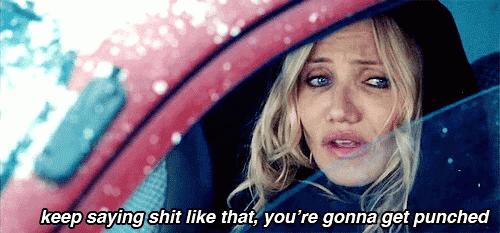 Amy Lorraine is a Lifestyle and Wellness Blogger who calls southern Maryland home. She blogs at AmyLorraine.com, creates crafts, prints and designs in her Etsy shop, and shares her essential oil journey at The Oil Adventures.

–LET'S BE FRIENDS–
Instagram || Facebook || Twitter || Youtube || Pinterest
Follow me on BLOGLOVIN' to stay up to date!