Y'all I'm so excited for this awesome guest post this month! Written by a fabulous photographer and fellow happy oiler, Haleigh Pannell! I can't remember exactly how we first became friends on the interweb but I've loved following her transition into natural makeup and she has been a major inspiration in helping me get rid of my junk. May is the Green Beauty Challenge of my Live Better Challenge so Haleigh wrote up this awesome post with 7 tips to make the switch to natural makeup!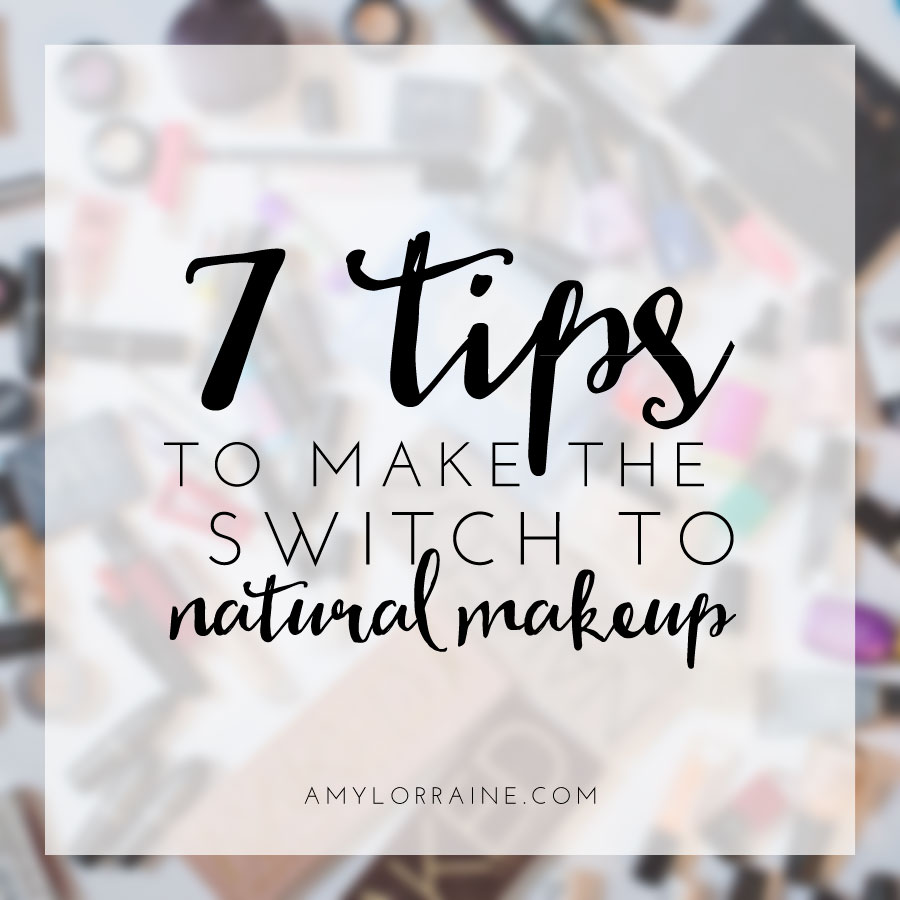 So you know you want to start using natural and toxin-free makeup, but you have no idea where to start. Am I right?
It seems overwhelming and expensive, and you're seriously considering to just stick with the, unfortunately, toxic-ridden stuff that you know (and already have).
Don't give up! It doesn't have to be that hard. Or hard at all. I promise.
1. Baby steps
Just because you've made the decision to switch to natural makeup or beauty products in general, doesn't mean it has to happen overnight, and honestly, that's an unrealistic expectation. Switch out a couple of products here and there, or even wait for your current products to run out and replace them with natural versions. Guess what – I started my natural makeup switch a year ago and I still have one or two products I haven't replaced yet. Write down which products are a priority to switch out first, and go from there. Which products do you use the most? Mascara? Concealer? Foundation? Start with those. Your wallet will be much happier if you take baby steps instead of diving in head first! And really, this goes for anything when striving for a more natural and wellness based lifestyle.
2. Don't throw out everything just yet
Before you toss it out (even with the baby steps method), check the ingredients and make sure that some of your products aren't non-toxic already. Who knows, you might've accidentally bought a "low risk" product! Just because it doesn't have "organic" or "all-natural" on it, doesn't it mean it can't be a non-toxic product.
3. Download these apps
How do you check the ingredients? How do you know if a product is natural-based or not? There are two apps that make it super easy for us – Healthy Living by EWG and Think Dirty. You can scan or search a product, and if it's in their database (which is why I like to use both apps – one may have some products while the other doesn't), it'll give you a breakdown of the ingredients and level of risk/toxicity, and why. It's also really handy because some brands may claim to be all natural, and some of their products may be, but not all of their products are. It's up to you, not the brands, to check the ingredients and decide if it meets your standards. So what are you waiting for? Download one of the apps and start scanning your makeup drawer!
4. Buying makeup online can be just as easy as in store
Unfortunately, the chances of you living near a natural makeup store are slim. Buying makeup online without trying it may seem risky and expensive if you don't like it, so that's why it's best to try from brands that offer free shipping and returns, or samples for you to try. Here are a few suggested natural beauty online shops:
• 100 Percent Pure – they have free shipping and free returns, always! Tied with Root Pretty, I buy makeup from them the most. [Amy Note: There actually is an east coast location in the Annapolis Mall if you want to get a free makeover or just test out the products!!]
• Root Pretty – they have lots of inexpensive samples to try, especially for the foundation, which can be tricky to pinpoint the best shade      for your skin tone. They also have $5 flat rate shipping and free shipping over $75.  [Amy Note: Using the link you can get 10% off your first order if you spend over $25! They're my personal fav and the pressed eyeshadows are amazingly pigmented.]
• Shop Conscious Beauty – they have some samples and they accept returns as well. Free shipping over $75.
• Safe and Chic – they offer foundation and concealer samples, accept returns for an exchange, and have free shipping over $75.
A lot of these shops (and others) offer promo codes when you sign up for their email newsletter, so try that too!
5. Scan (using your apps) at Target/Ulta/Sephora/drugstore/etc
Where do you normally buy makeup? Chances are there are some natural options there! Use one of the apps to scan products, or do research beforehand. Tarte, which is sold at Ulta, has some clean makeup (I like their Lights, Camera, Flashes mascara), and Physician's Formula at Target or Ulta has a couple of good options as well (I use their Jumbo Lash mascara). There are other natural products too, don't be afraid to whip out your phone and start scanning!
6. You don't need #allthemakeup
I wrote a whole post on this here with my favorite products with multiple uses, but the long-short of it is: natural makeup is awesome because they're incredibly versatile. They don't contain any nasty or harmful toxins, so it doesn't matter if a product made for near your eyes, goes on your lips. The possibilities are endless!
7. Find others in the same boat as you
If you have any friends that already use natural makeup, hit them up for their recommendations. Find natural beauty bloggers (*cough* I know a few) and check out their blogs and Instagram accounts for their tips and product recommendations.
See? It's not so bad. I mean really – it's an excuse to go shopping and play with new makeup. It's practically therapeutic.
These are just a few tips I've learned over the past year, and I'd love to hear if you have any of your own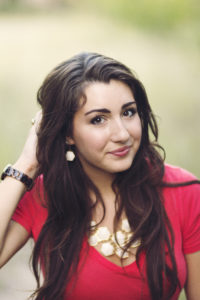 Haleigh is a senior portrait photographer and natural beauty blogger based in Dallas, TX. She's been photographing seniors for five years, and made the natural beauty switch a little over a year ago. She blogs about non-toxic makeup, essential oils, DIY beauty, and everything in-between.

Amy Lorraine is a Lifestyle, Wellness and Travel Blogger who calls southern Maryland home. She blogs at AmyLorraine.com, creates crafts, prints and designs in her Etsy shop, and shares her essential journey at The Oil Adventures.

Join the Tribe and get $5 to use in The Shop!
Don't Forget The Shop
–LET'S BE FRIENDS–
Instagram || Facebook || Twitter || Youtube || Pinterest
Follow me on BLOGLOVIN' to stay up to date!