Those of you who know me personally know I am a big essential oil user. Those of you who follow my blog or social media probably know that too. But I still get lots of questions about their legitimacy so I figured a blog post was in order.
Usually I get asked a lot of questions after people ask me what I do for a living. And besides rambling about being a girl boss who blogs and hangs with her oily tribe online, I do mention I have an essential oil business.. which most people are like, uhhhh.. What are essential oils?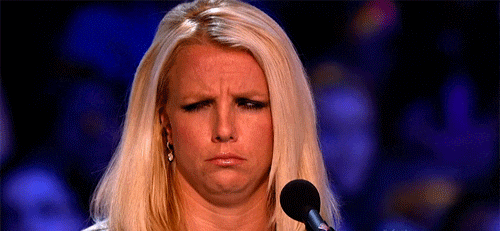 To put it simply, they are the essential life force of plants. Young Living distils (there are different techniques of extracting) different plants and bottles up the oils to use them for a crap ton of purposes. Every plant has different properties and chemicals that can work to help our bodies naturally without toxins and synthetic chemicals. And plant power is the best power.  If you want a more in depth explanation check out The Oil Adventures.
Then the conversation typically leads to asking if they really work.. and yes girl, they do. I'm not one to talk about or promote things I don't use and believe in. Hence why you'll NEVER see me post about those skinny tea detox bullshit things. — BLEH — And I wouldn't put my money into buying anything for the past 2+ that hasn't been working. A lot of times it can seem like some hippie voo doo witchcraft magic, and while I'm totally okay with pretending I'm taking a potion's class at Hogwarts, there is tons of science to back that they work. And my personal testimony, they do.
How do you use them? Well if you're anything like me, you use them wrong at first because you're impulsive and wanna be cheap.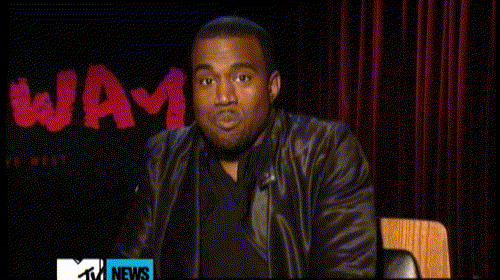 The first time I tried essential oils I bought tea tree off of Amazon from some random company because I heard it helps with pimples. I read on the google that you should dilute a couple drops on a cotton ball and rub on your face. So I did. Well, I diluted it with water, not totally understanding that diluting means using a carrier oil (vegetable oil like coconut of olive) and it did nothing good for me. It sure did make me think I hated the smell of tea tree, but that's about all. Fast forward a couple month's later I tried DoTerra and still didn't fully know what the hell I was doing but used them. Some worked well, and some didn't and I just wasn't wowed by them, like I had hoped so they got shelved like Wheezy in Toy Story. It wasn't until a few friends posted about Young Living that I decided okay, this is the last time I'm going to try essential oils. If this brand doesn't work then I'm not wasting any more money…. Since we're here, you can imagine how well they worked and I am forever thankful.
But to answer the real question, three main ways to use essential oils are aromatically, internally, and topically. Aromatically is either just by inhaling it or using a diffuser where it goes into the air. Internally is either in a capsule or taking it down the hatch with some liquid. And topically is rubbing that on your body either neat (oil only) or diluted (carrier oil and essential oil mixed). Depending on the reason you're using the oil and the oil itself, will determine which method you'd use.
Most people want to know what are my favorite ways to use essential oils…

The accuracy of this gif is on another level. I use them for just about everything and I still feel like they do a ton that I don't fully take advantage of. I posted a daily routine, which I should probably update now that I'm pregnant and added a few things in but the main reason is to keep my immune system healthy. I love them for skin care, relaxation + sleep, stress, emotional support, cleaning, sore muscles + pain, and pregnancy #AllOfTheThings. Because of essential oils I've been able to rid myself of so much toxic stuff in my body, mind and in my home!
Speaking of pregnancy.. are they safe? Especially while pregnant and around kids?
For the most part, yes. There are oils that should be avoided during pregnancy and obviously, children and babies are tiny humans so we've gotta use a smaller dosage for them. I've spoken with my midwife and done a ton of my own research and generally speaking, they are safe for everyone. Essential oils are potent and like anything we have to respect and acknowledge that, but not let us be intimidated. Start small, dilute heavily, diffuse one oil at a time. Listen to your body. Educate yourself. Self-care is the best form of health care. And feeling empowered about your wellness is pretty damn awesome.
For learning: I love this pocket reference for overall knowledge. I love this book for safety and usage when it comes to all things pregnancy and baby. And I love my community of Happy Oilers, who have taught me so much. #MAJORKEY.
Please use common sense, research, references and your medical practitioner. Especially if you have a medical condition.
Why can't I just use oils from Walmart or Amazon?
I mean you can, I'm not going to stop you but I'd say learn from my mistakes, don't waste your money and use Young Living. There are people out there who will legit try to start a brand war and I don't have time for that nonsense, I'm just speaking from my personal experience. Young Living is the company I trust with quality and that's from first-hand experience of trying others. One of the reasons that people want to try essential oils is that they want a natural alternative… So why would you go with a company that can't guarantee their product's quality? Why try oils that had added synthetics?  Doesn't that defeat the whole purpose of going natural?



"I don't want to sell them."
You don't have to.
"I hate MLMs."
I did too.
"It's a pyramid scheme."
It's really not. You buy from YL + then you get a product. No scheme.
The business side of YL is really legit. I've seen it personally and I have direct deposits to prove it. By no means am I the type to pressure anyone into selling. Personally, I love them, and I talk about them, and people asked me how to get them, so I show them… and it's really that simple. It's really not some Dr.Evil ploy to get you to waste your money and get me to the top making ONE MILLION DOLLARS. I'm here to help you do the business if you want, but if you don't, I want you still learn how to use them. Paycheck or not, I'd still be blogging and blabbing about them. I'd want you to know about them because they work and I use them every day and they've changed my life for the better. The paycheck is just a bonus.

Okay so how do I order them?
—> CLICK HERE <—

You've got two options: Retail VS Member.
A retail account let's you sign up and buy any individual product you want at the full retail price.
A member account let's you sign up, purchase a starter kit at a discounted price, and then gives you 24% off any future order.
The best way to get started is the premium starter kit as a member. It comes with a diffuser (YOU NEED. TRUST ME.) 11 'everyday' oils, samples and some education resources. You get the kit for about 50% off full price so it's a great investment into getting started. Kind of a no brainer when you're talking value.
The added bonus of the Happy Oiler community is icing on the cake. Women empowering women is like my ultimate jam. Some of the best women I know are in this wellness journey and all want to help. Whether you are just starting out, been using oils for years, want to do the business or have no desire, we all get to hang out virtually and learn from each other. Have a question? Need a recipe? Need some testimonies? We got chu. (There is also a ton of dudes and a husband's group that your man can be a part of too 😉 This oily thing isn't just for women. It's for the whole fam!)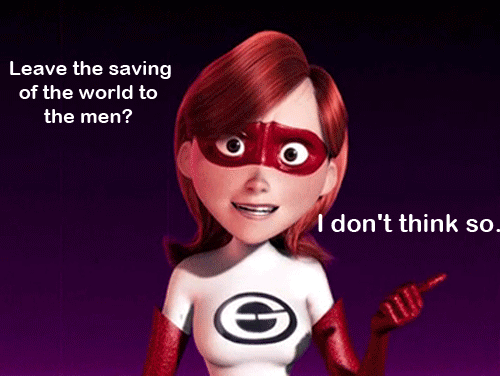 If you've got more questions so feel free to message me or email me contact@amylorraine.com so I can help you get it answered. But for those of you who are ready to party right now, Young Living is giving a free bottle of oregano along with the other kit oils this month AND until midnight tonight they're running a 10% off sale if you snag the PSK with Home Diffuser! We can do this thang together. So why not?


Amy Lorraine is a Lifestyle and Wellness Blogger who calls southern Maryland home. She blogs at AmyLorraine.com, creates crafts, prints and designs in her Etsy shop, and shares her essential journey at The Oil Adventures.


Join the Tribe and get $5 to use in The Shop!
And don't forget to check out The Shop
–LET'S BE FRIENDS–
Instagram || Facebook || Twitter || Youtube || Pinterest
Follow me on BLOGLOVIN' to stay up to date!