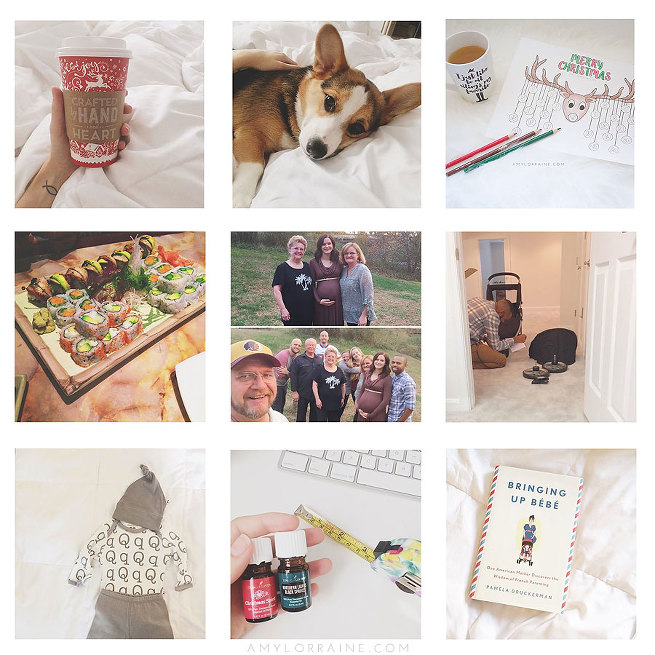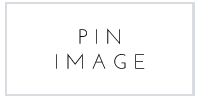 Reading Bringing up Bebe by Pamela Druckerman. I've read raves about 'le pause' so I'm hoping this will help give *some* insight
Playing #ALLOFTHECHRISTMASMUSIC
Watching Christmas movies now that I'm done rewatching Gilmore Girls & the revival 20,000 times.
Trying this 25 Days of Wellness challenge!
Cooking Mac & Cheese on the regular. Thanks Daiya.
Eating vegan sushi and lots of french fries too.
Drinking Peppermint Mochas and Steamed Apple Cider with two pumps of Cinnamon Dolce Syrup from Starbs.
Pinning food and baby shtuff.
Going to weekly midwife appointment now and childbirth classes! The countdown is on!
Wearing yoga pants but photographing myself in cute outfits the rare times I get dressed up.
Loving being able to buy baby clothes. We were showered with SO much but it's still so fun to get some cute pieces!
Hating nothing really. I'm grateful. That's it.
Realizing that 2016 is almost over. It flew by and I'm scared for 2017 to do the same.
Feeling anxious and excited.
Hoping that the rest of this month continues with a healthy pregnancy and we have a safe and smooth delivery.
Celebrating holidays and happiness.
Smelling Christmas Spirit and Northern Lights Black Spruce.
Thanking everyone for their love and support.
Finishing getting everything ready for Q's arrival. #Nesting
How's life been for you lately? Leave a comment below and make sure we're friends on Instagram.

Amy Lorraine is a Lifestyle and Wellness Blogger who calls southern Maryland home. She blogs at AmyLorraine.com, creates crafts, prints and designs in her Etsy shop, and shares her essential journey at The Oil Adventures.

Join the Tribe and get $5 to use in The Shop!
Don't Forget The Shop
–LET'S BE FRIENDS–
Instagram || Facebook || Twitter || Youtube || Pinterest
Follow me on BLOGLOVIN' to stay up to date!