I got this phrase from one of my favorite ladies, Kristen Kalp after reading her book, Change The World, Dammit! It basically goes over how it's easy to get overwhelmed by the million things you should be doing that you don't do any of them.
*Insert lightbulb* *insert a ha moment* *insert ermahgerd*
Other people experience it? Oh. I don't want to say cool, but I'm glad my guilt is lifted a little bit. And her recommendation is to add 3 new tasks a week, on top of your already busy schedule. I've heard ideas similar to this from other #bossbabes I admire, like Leah Remillet and Alex Beadon, as well. Making a top 3 or top 5 things to do for the day and getting them done. They make total sense and I've been hearing it for a while but why hasn't it sunk in until now?
I don't know. To be completely honest I have a fire lit inside of me like I haven't had before. It might be because I'm finally figuring out what it is I truly want to do in this world and the person I want to be. But either way I'm doing it.
I decided to do it. No more excuses, no more bullshit.
I started working and crossing things off my list. A major one for me was getting my oil website updated and all together. There are two pages that need to be finished, but I haven't finished the material on them to finish the page. I'm letting it go, adding it to my Master to do list and moving on to the next task. I'm not letting it hold me back from not having my site up at all. I'm just doing it.
There is still a TON on my master to do list and if I look at only that, I'm going to be 10 seconds away from a nap. That thing is exhausting, but that's what it takes to be a boss babe and that's what it take to live the life you imagined.
My 5 tips to help you overcome the Possibility Paralysis are…
*insert drumroll*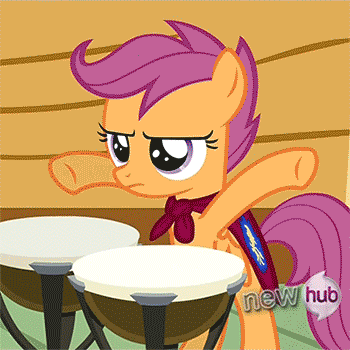 1. TURN OFF YOUR DEVICES. If you can't handle that go airplane mode and if you can't handle that go to do not disturb mode. APM allows you to use your phone without the internet so you won't get notifications and you can still use your alarm. DND allows your phone to only ring from you favorite list and if someone calls more than once in a row. So if it was an actual emergency, they'll get through to you. And if you're keeping the phone on, and in the same space as you.. have it facing down so you don't see it light up!
2. Make my to do list for the next day the night before. Every night I clean up my desk (A newish rule I've been loving) and make sure I've figured out the top 5 things I need to accomplish the next day for my biz. The next day I'm not wasting any time trying to figure out what's important, I already know and can dive right it!
3. Do the worst stuff first. There are a few biz things I have to do that I don't enjoy. Which I make sure I do first, and get it out of the way. I feel more accomplished and it's not always looming over my head like.. "oh yeah I still have to do X and I don't want to!"
4. Take breaks and use a timer. I set my timer for 1 or 2 hours and then set my alarm for a 15-30 minute break. I get up move around, stretch, listen to 90's music and have a dance party.. whatever it is, it's not biz related.This may seem counter productive but for me when I'm in the zone I can get a lot more accomplished then if I'm forcing myself to work. I also take my time more seriously when it's like okay.. 2 hours you work and then I can do whatever I want.
5. Stop replacing important things with urgent things. It's important for me to write blogs and take photos. It's important to do so much for my business and I know that but when I started replacing urgent things I made no progress. I hate to break it to you but your calls, texts or emails can wait a little while. You facebook likes, comments, instagram love or periscopes… they can wait too. I let all of that consume me and take over. My perception was sewed because I always like to respond and comment and see what everyone was up to. I love to attend periscopes live but I realized those are getting in the way of whats actually important. They really can wait. Even if your periscope isn't on replay, I will be okay.

Amy Lorraine is a Lifestyle, Wellness and Travel Blogger who calls southern Maryland home. She blogs at AmyLorraine.com, creates crafts, prints and designs in her Etsy shop, and shares her essential journey at The Oil Adventures.

Join the Tribe and get $5 to use in The Shop!
Don't Forget The Shop
–LET'S BE FRIENDS–
Instagram || Facebook || Twitter || Youtube || Pinterest
Follow me on BLOGLOVIN' to stay up to date!